Biden's popularity is plummeting
By Ricky Browne
US President Joe Biden is now facing a new problem within his Democratic Party, as more and more voices are coming out against his policy at the Southern Border, especially with Haitian people seeking refugee status.
On the one hand Haitians are being allowed entry to the United States – enraging some Republicans, and on the other hand some are being flown back to Haiti – enraging some Democrats.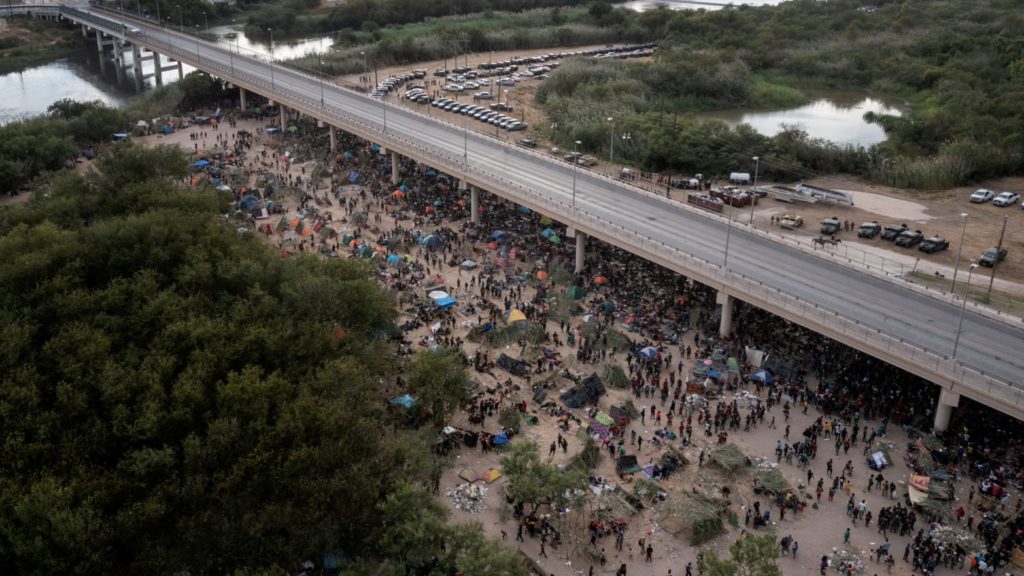 There were as many as 15,000 Haitians seeking refugee status on the US border on Saturday – though many have now been sent back to Haiti or granted entry to the US.
Expulsion flights started on Sunday, sending back Haitians to a country that is in political and economic turmoil, with the added complications of than uncontrolled pandemic and disaster from an earthquake.
A total of 1,400 people have been sent back to Haiti, many of them denouncing their treatment by the Americans. Many of them had been living in other countries such as Chile and Brazil before attempting to cross the US border.
More outrage was whipped up recently when US Border Agents were captured on camera riding horses and trying to force back Haitians who were crossing the river. It didn't help that in some photos it looked like they were using their long reigns to whip back the Haitians, in scenes that reminded some people of the days of slavery.
SPECIAL ENVOY RESIGNS
Condemnation has come from all quarters. But one of the most significant people to object to the US border policy, is Special Envoy for Haiti, Ambassador Daniel Foote . The career diplomat, yesterday handed in his resignation to Secretary of State Antony Blinken – citing the "inhumane treatment" of Haitians at the border.
Foote has only been in the position since July, after the assassination of former Haitian President Jovenel Moïse.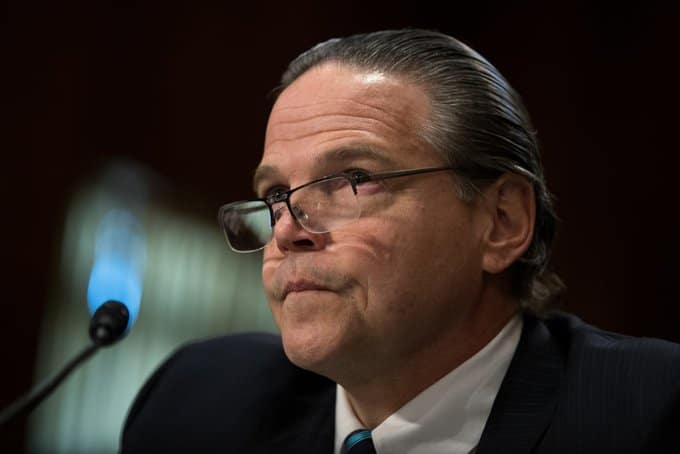 As special envoy, Foote was to "engage with Haitian and international partners to facilitate long-term peace and stability and support efforts to hold free and fair presidential and legislative elections," according to the US Department of State.
"He will also work with partners to coordinate assistance efforts in several areas, including humanitarian, security, and investigative assistance. Additionally, the Special Envoy will engage stakeholders in civil society and the private sector as we pursue Haitian-led solutions to the many pressing challenges facing Haiti," the State Department said in July in the announcement of his new position.
Foote was previously the Deputy Chief of Mission in Haiti, and also served as the US Ambassador to Zambia.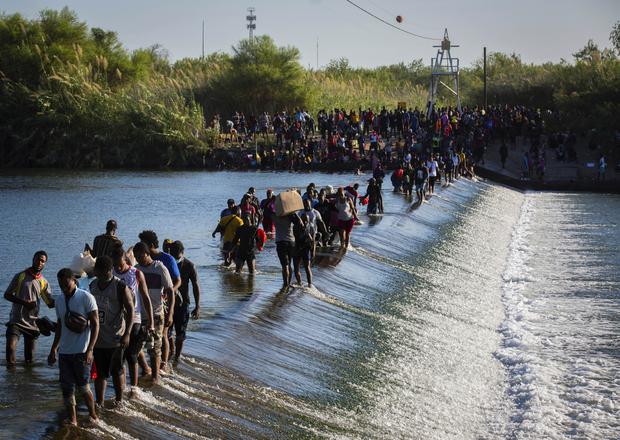 In his letter of resignation — first released by PBS journalist Yamiche Alcindor — Foote told Secretary Blinken, Foote said: "I will not be associated with the United States inhumane, counterproductive decision to deport thousands of Haitian refugees and illegal immigrants to Haiti, a country where American officials are confined to secure compounds because of the danger posed by armed gangs in control of daily life.
"Our policy approach to Haiti remains deeply flawed, and my recommendations have been ignored and dismissed, when not edited to project a narrative different from my own.
"The collapsed state is unable to provide security or basic services, and more refugees will fuel further desperation and crime. Surging migration to our borders will only grow as we add to Haiti's unacceptable misery."
"The people of Haiti, mired in poverty, hostage to the terror, kidnappings, robberies and massacres of armed gangs and suffering under a corrupt government with gang alliances, simply cannot support the forced infusion of thousands of returned migrants lacking food, shelter and money without additional, avoidable human tragedy.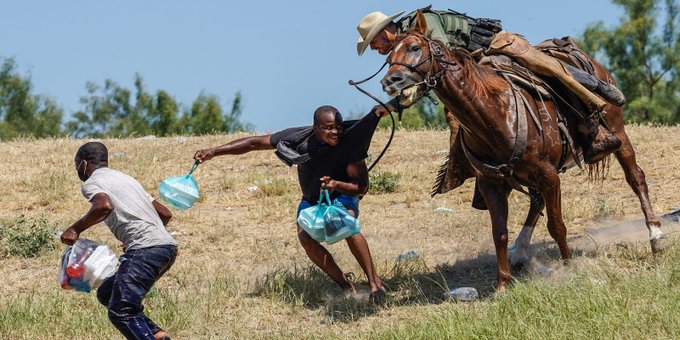 He said Haiti needs humanitarian assistance and money to deliver COVID vaccines and more and "the opportunity to chart their own course without international puppeteering and favoured candidates".
Coming out against the US support for the de facto president, Foote said that "more negative impacts to Haiti will have calamitous consequences not only in Haiti but in the US and our neighbors in the hemisphere".
Those neighbours would likely include Jamaica, the Dominican Republic and the Bahamas, as more and more Haitians seek to leave their homeland, potentially on thir way to the United States.
DEMOCRATS CONDEMN POLICY
But it wasn't only the Special Envoy who came out against the Biden policy.
Maxine Waters, the Democratic congresswoman who has been an outspoken critic of all things Republican came out with a strong statement against Biden's border policy.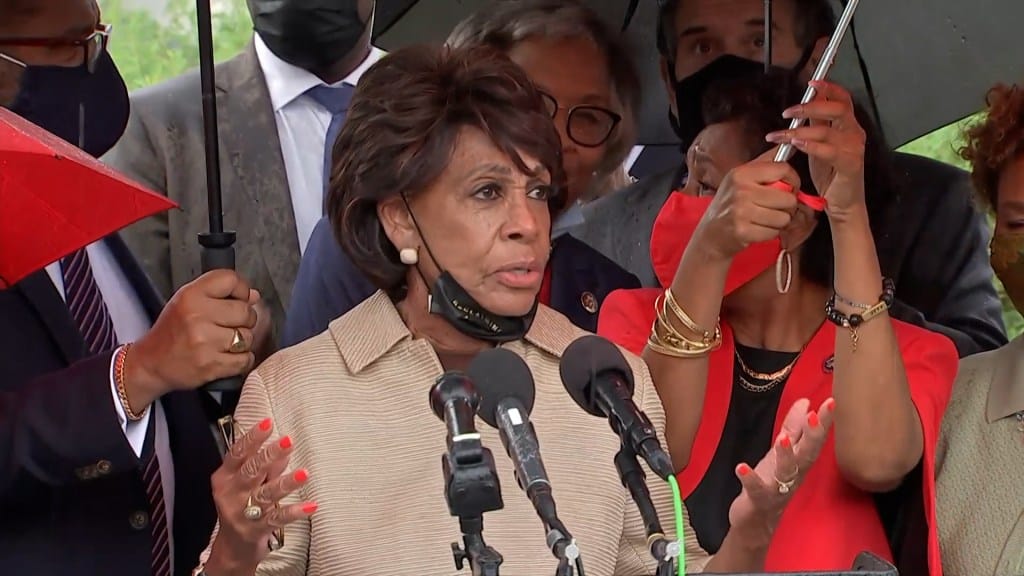 "Haitians fleeing violence & the lack of a credible government in Haiti are being treated like animals. U.S. government cowboys on horses used whips on Haitians as they sought refuge. Why are we following the Trump policies? This horrendous treatment of Haitians must STOP NOW," she tweeted.
And in a televised comment she said "I'm unhappy, and I'm not just unhappy with the cowboys who were running down Haitians and using their reins to whip them. I'm unhappy with this administration," adding "I'm pissed."
Alexandria Ocasio-Cortez (AOC) a Democrat congresswoman, also out in support of Waters position, by retweeting her message.
Earlier, she made her own tweet about the crisis.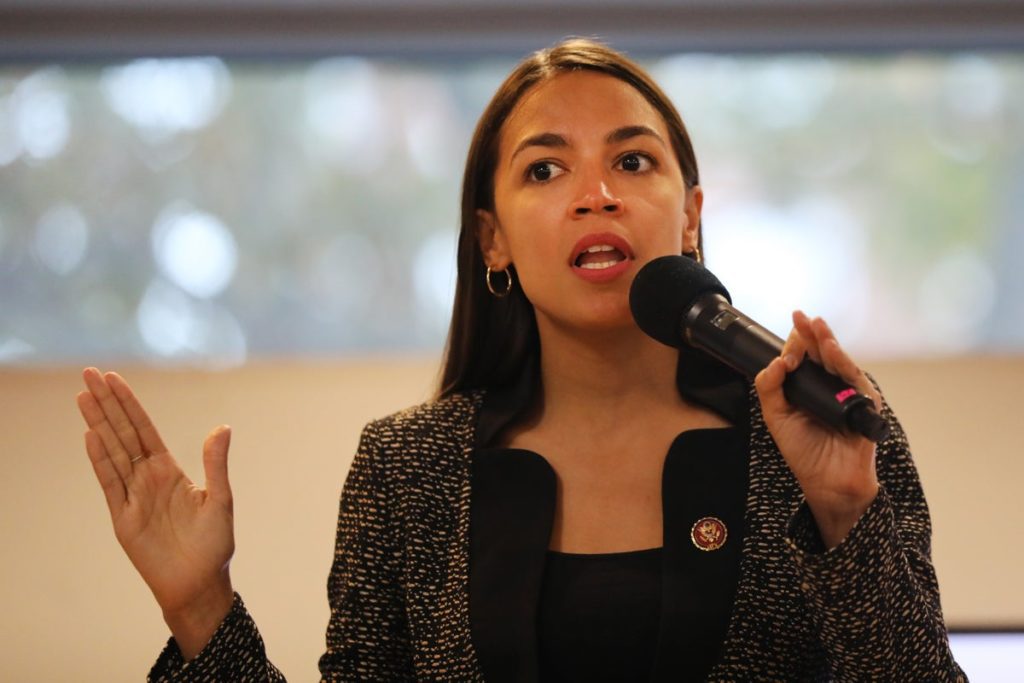 "It doesn't matter if a Democrat or Republican is President, our immigration system is designed for cruelty towards and dehumanization of immigrants. Immigration should not be a crime, and its criminalization is a relatively recent invention. This is a stain on our country."
With that tweet, she retweeted a comment from Sawyer Hackett which was even stronger in its condemnation.
"Border patrol is mounted on horseback rounding up Haitian refugees with whips. This is unfathomable cruelty towards people fleeing disaster and political ruin. The administration must stop this," Hackett tweeted, along with two photos of the border patrol on horseback seeming to attack Haitians.
Biden was also attacked by Julian Castro, who previously ran for the Democrat nomination against Joe Biden.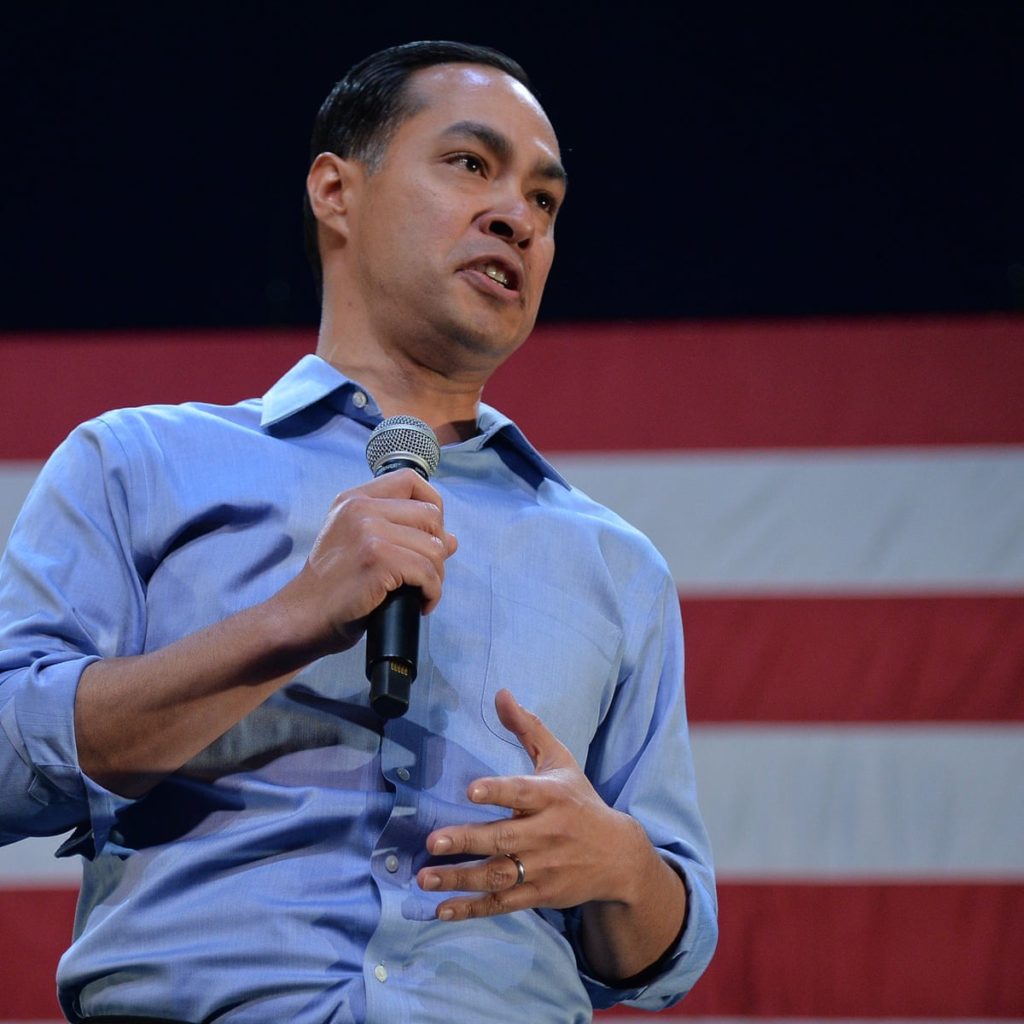 "It's baffling and disappointing that President Biden has not spoken out about the mistreatment and continued deportation of Haitian asylum-seekers. This administration's use of Stephen Miller's Title 42 policy is a terrible error—in more ways than one. It should end" Castro tweeted.
Another Democratic party nominee from 2020 – Tulsi Gabbard – also came out against the policy in a tweet to Biden and Vice President Kamala Harris.
"@JoeBiden @KamalaHarris , the humanitarian and national security crisis on the southern border is the direct result of your open-border policy. As I said in my 2020 presidential campaign, we can't have a secure nation if we don't secure our borders," Gabbard tweeted.
But even Harris has come out against the policy towards Haitians, speaking particularly about the images of the people being charged by agents on horseback.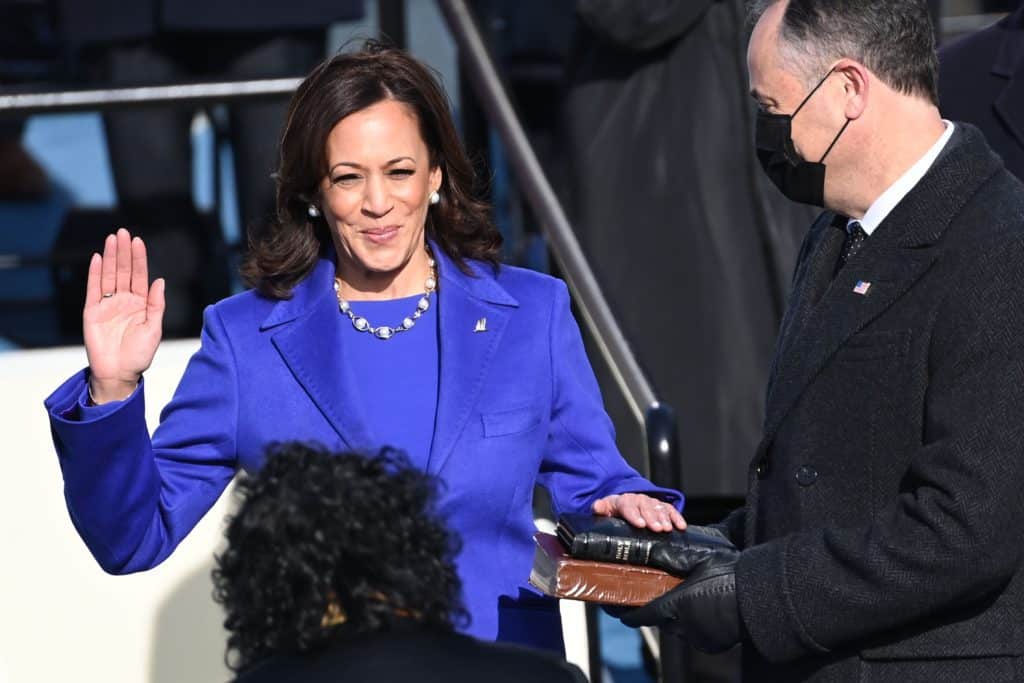 "The situation in Del Rio, Texas and the images I've seen are horrible. Human beings should never be treated in that way and I'm deeply troubled by the images I saw. @DHSgov has launched a thorough investigation into the matter," she tweeted.
Several other Democrat leaders have said nothing about the situation, including Hilary Clinton, Nancy Pelosi and former President Barack Obama. Secretary of State, who is currently busy at the UN General Assembly, has not tweeted on the subject either.
PLUMMETING POPULARITY
So far, the President himself has also been mum on what is happening on the Southern Border. His most recent tweet from yesterday was about the Covid-19 pandemic, and the US decision to donate more than 1.1 billion vaccine donations.
"That's American leadership on the global stage" he said.
Meanwhile, Biden's popularity in the US is falling – to the point where he is now below Donald Trump's current rating. According to a Gallup poll only 43 percent of Americans approve of Biden's job as President, while some 53 percent of the population disapprove of his job. That compares to a Gallup poll in June, when his approval rating was about 56 percent, with disapproval of 42 percent.
At the same time, Trump's approval rating has been improving, so that he now has a higher rating than Biden, though still under 50 percent.