Blame game commences as Kabul falls
By Ricky Browne
Success has many fathers, failure has none.
The scenes of what looks like thousands of people desperately trying to flee Afghanistan from the Karzai International Airport, scrambling over each other to gain entry onto airplanes is distressing.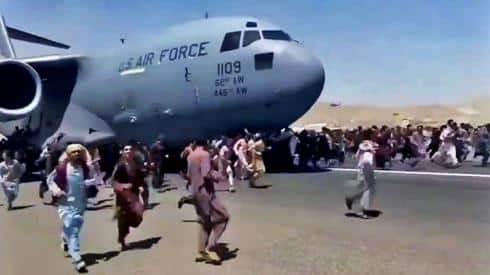 Now that President Ashraf Ghani has fled to Uzbekistan and the Taliban appears to have captured Kabul, with their soldiers on the streets of what was once the ultra-secure Green Zone, the country looks like it is back to square one. Well not quite square one as the Taliban will now be in charge of a fully-equipped army, including an air force.
It hasn't taken long for the Taliban to gain control. The US, UK and its NATO allies have not even left the country yet – with the US and UK sending in thousands of troops to safely evacuate their citizens and some Afghans.
The Taliban is trying to project a more moderate face saying that women can continue to work and go to school and don't have to shroud themselves completely in the burqa as long as they wear a hijab.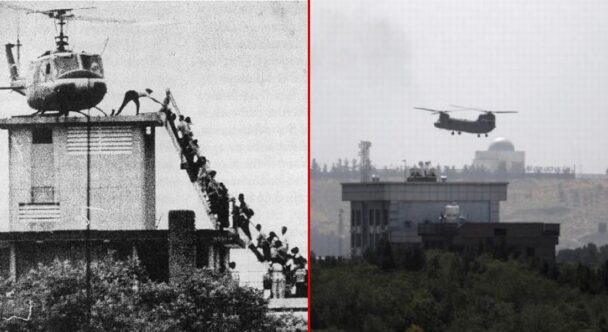 But other reports are coming out that people are being executed, and that some girls as young as 12 are being taken as 'brides' by some Taliban soldiers.
On the other hand, could it be that the Taliban has majority support in Afghanistan, given how quickly they have taken over the country. Maybe the people were tired of the war, and just want some sort of stability, even if it meant extremist Muslims were in power, imposing strict sharia law, and overturning the Western freedoms that some had grown accustomed to.
TALIBAN SUPPORT
The Taliban were said to have been making inroads in rural areas, offering the kind of support that the state government wasn't providing. And the US-sanctioned government was widely seen as being corrupt and imposed from outside.
Meanwhile, as war weary as many Afghans might be, Americans were equally war weary – with both Republicans led by Trump and Democrats led by Biden, wanting to see their soldiers come home and less of their taxes going over to support a Westernised regime. A poll last month suggested that as many as 70 percent of Americans supported Biden's decision.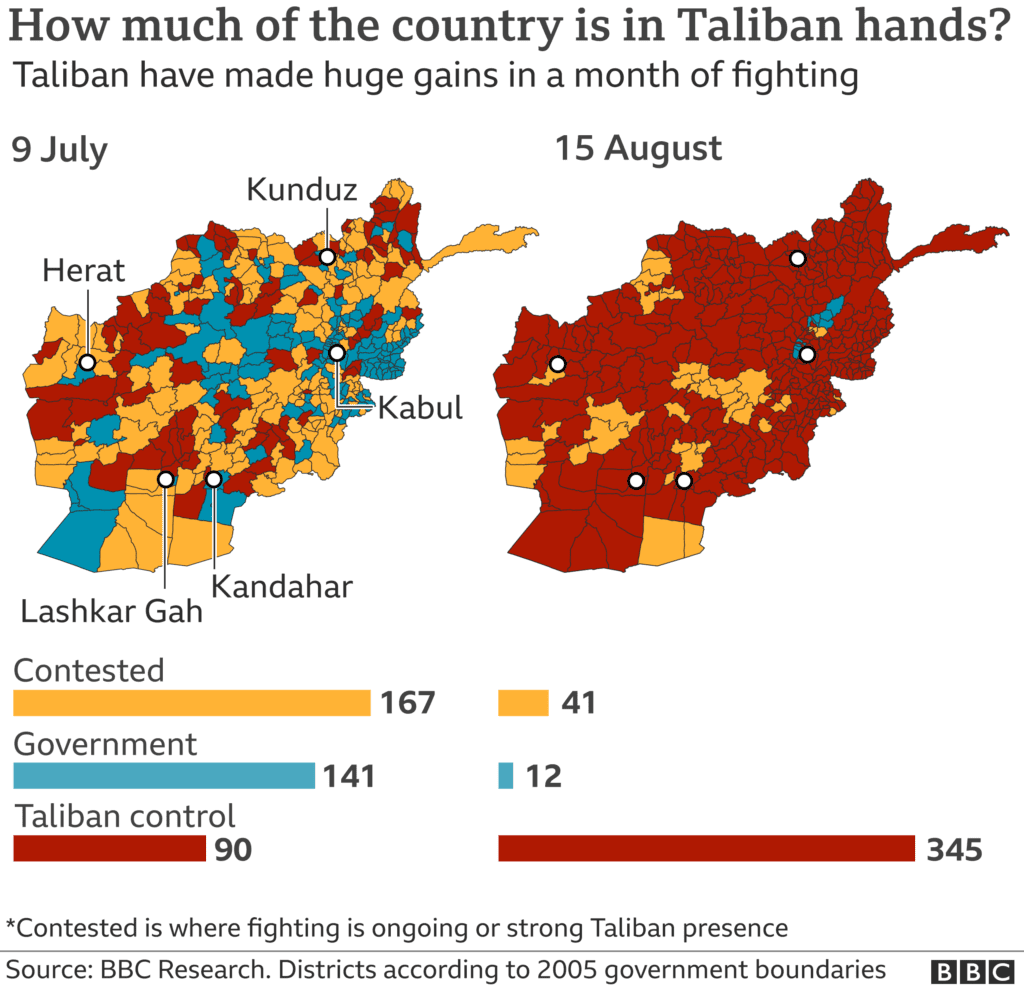 But there is withdrawal and there is withdrawal, and it is now clear that this withdrawal is a failure to everyone but the Taliban and its supporters.
So now there is some effort to lay the blame at the feet of former US President Donald Trump – although he reluctantly left office in January.
A Guardian editorial says as much, saying that the blame for the failure is shared with previous US presidents who took their eye off the ball in the years after al-Qaida's 9/11 attacks – "and especially with Donald Trump, whose unbelievably inept, self-serving "peace deal" with Taliban leaders in Doha last year paved the way for capitulation".
And Jack Straw, former Labour Foreign Secretary has also blamed Trump saying. "Trump is the architect of this chaos, and President Biden in a sense implemented it".
DO YOU MISS ME YET?
Trump himself is taking no such blame, and asks "Do you miss me yet?"
"Tragic mess in Afghanistan, a completely open and broken Border, crime at record levels, oil prices through the roof, inflation rising, and taken advantage of by the entire world—DO YOU MISS ME YET?" he said in an emailed statement on Friday.
Trump also accused Biden of "weakness, incompetence and total strategic incoherence".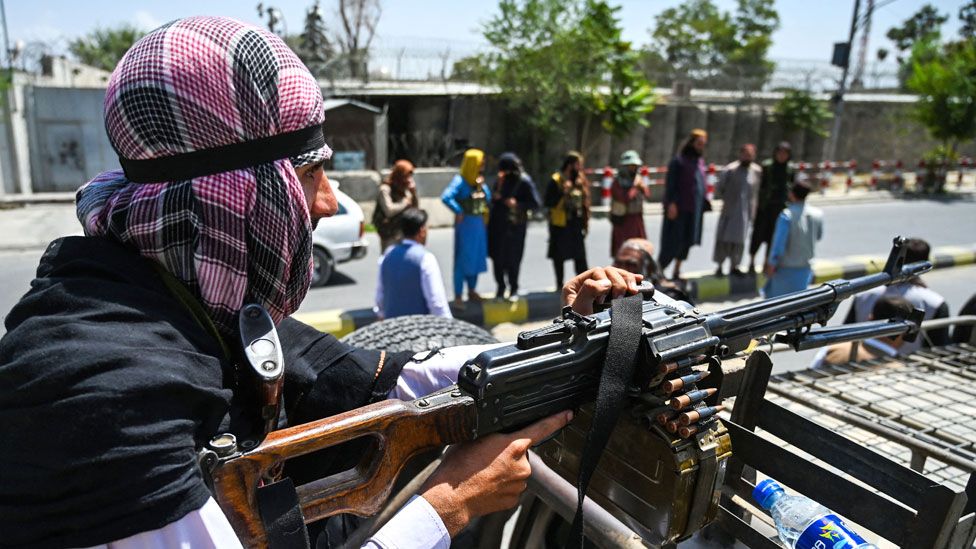 The fact is that Biden supported Trump's decision to pull out of Afghanistan. If he had not would not have withdrawn the US troops. If the decision had ended up being a success, all credit would have been given to Biden. But now that it is clear that it is a failure, the best action for Biden supporters is to lay the blame on the previous president.
Biden himself hasn't had much to say about the situation in recent days, but is due to make speak later today. It will be interesting to see if he is able to put an optimistic spin on what is happening. That may help to reduce stress levels in the US over the chaotic withdrawal, and comparisons with Saigon — but it unlikely to do anything to reduce stress levels on the ground in Afghanistan.
THE WITHDRAWAL METHOD
As a good Roman Catholic, President Biden should know a lot about the effectiveness of the church-approved withdrawal method. But unfortunately any lessons learned don't see to apply to the situation in Afghanistan.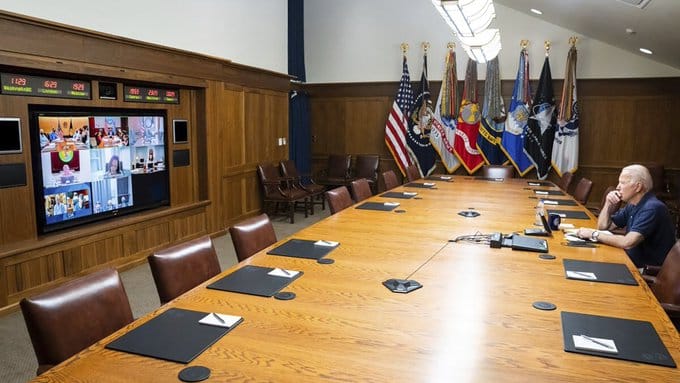 Why the US needed to withdraw its troops at all is not clear.
The US used to have about 10,000 troops in Afghanistan, and was maintaining a level of peace in the country while keeping the Taliban under control. By November2020  the US was said to have about 4500 troops in Afghanistan which were cut by Trump to about 2500 by January, according to official Washington numbers. Others suggest that 3,500 is more like it.
The argument has been made that the US would eventually have to withdraw and bring their troops back home. Why?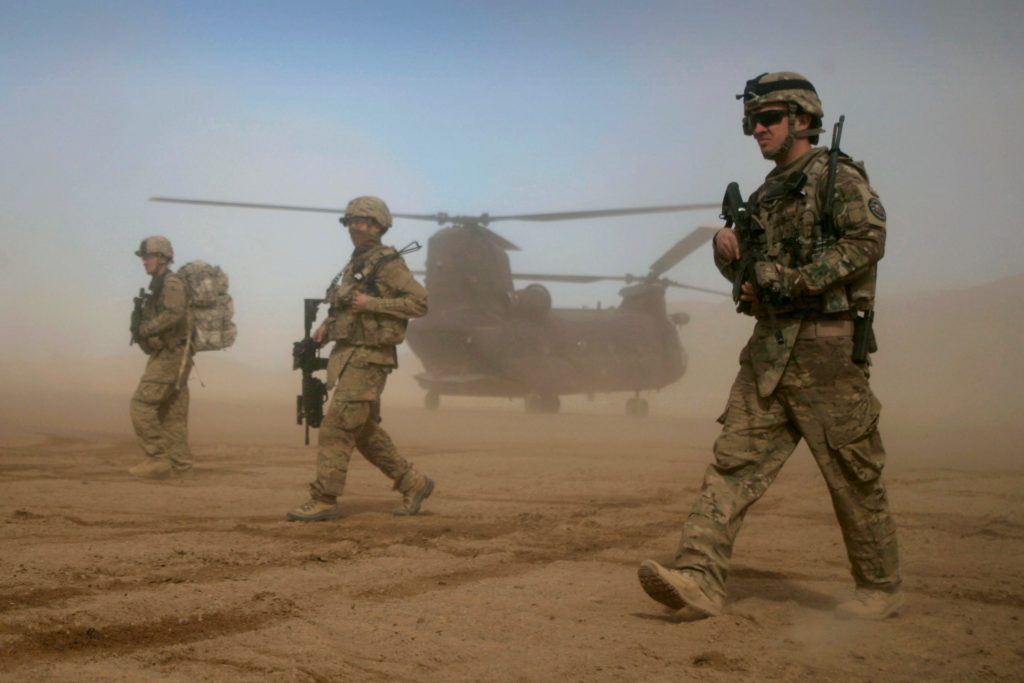 The US has troops all over the world – as many as 200,000 according to some sources.
Finding reliable numbers on US troops overseas is difficult, but according to estimates, the total number could be even higher than 200,000.
According to overseasbases.net, the US has some 750 military base sites around the world in 80 foreign countries.
That includes 119 base sites in Germany, another 119 in Japan, 80 in South Korea and 44 in Italy.
EUROPE
The US is estimated by Statista to have 64,000 military personnel in Europe.
That includes It currently has more than 33,000 troops in Germany some 75 years after the end of World War II. There are estimated to be more than 12,000 US troops in Italy.
Meanwhile, in the UK, the US is believed to have about 9500 military personnel – most of them coming from the US Air Force.
Spain is believed to have more than 3,000 US military personnel and Belgium some 1,200. Other countries with smaller amounts of US military personnel include the Netherlands, Greece, Portugal, Finland, Poland and Romania.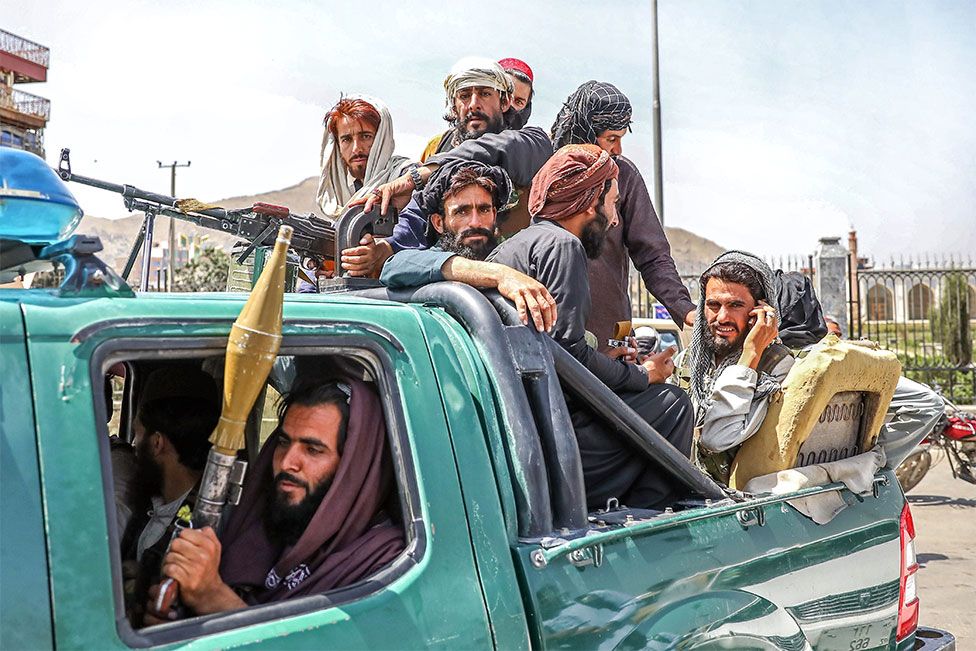 EAST ASIA AND PACIFIC
The US is estimated by Statista to currently have 83,000 military personnel in East Asia and the Pacific.
That includes US troops in a de facto war zone in South Korea, with an estimated 26,000 troops.
In Japan the US is estimated to have as many as 55,000 troops, some 75 years after the end of World War II.
FORMER SOVIET STATES
Statista says that the US has some 70,000 troops in former Soviet states.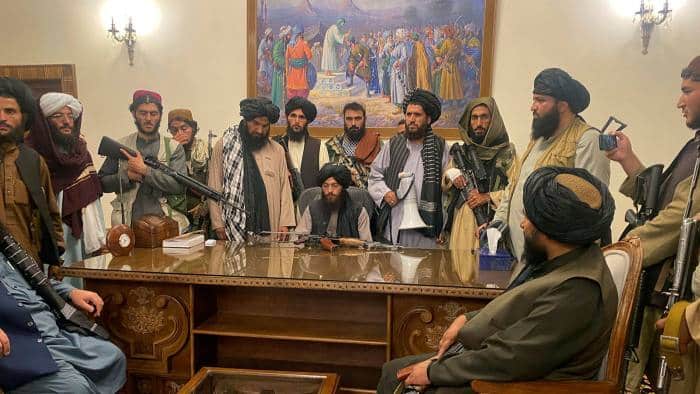 ELSEWHERE
Elsewhere, and not included in the Statista list, the US has thousands of other troops. The US is believed to have thousands of troops across the Gulf, for example, including in Qatar, Bahrain, Turkey, Saudi Arabia and Kuwait.
In Cuba the US has more than 600 troops at Guantanamo Bay.
In Australia the US could have about 1,700 troops.
In Iraq the US is estimated to have 5000 troops – almost double the number of troops in Afghanistan. In Syria, the US may have about 600 troops.
Other bases are said to be in Aruba, Bahrain, Cuba, Djibouti , Estonia, Greece, Honduras, Ireland, Jordan, Kenya, Marshall Islands, Norway, Oman, Philippines, Qatar, Romania, Spain, Tunisia, UK, US Virgins, Wake Island.
Other bases are in Afghanistan, Iraq, Syria, Niger, Kuwait and Kosovo and secretive bases said by overseasbases.net to be in both Israel and Saudi Arabia.
The US is said by overseasbases.net to spend at least US$51.5 billion per year on its overseas bases