Changing of the guard as Serena Williams fades away
By Ricky Browne
Emma Raducanu at the age of 18 has made the front pages of all UK national papers, as she has won the US Open, taking home prize money of US$2.5 million.
She was basically unseeded when she entered the competition, never having won a major tournament – though she did do well at this summer's Wimbledon. But she pulled out of her last match, looking like the she wasn't ready to progress on such a large stage.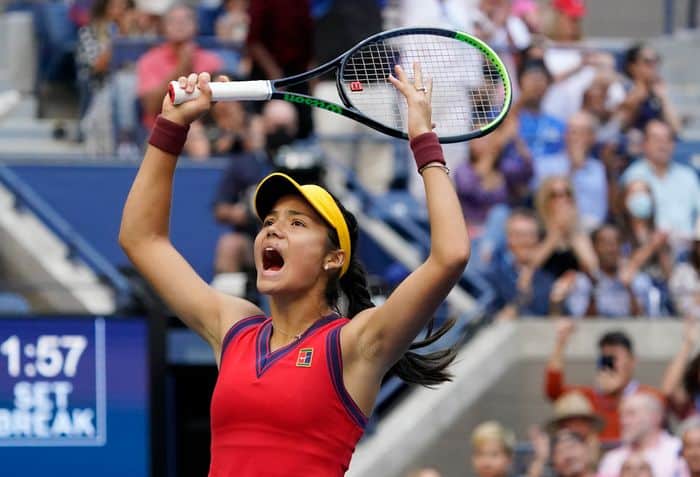 That was all behind her for the US Open, when ended up beating fellow-teenager Leylah Fernandez from Canada, 6-4, 6-4.
Raducanu is now ranked 23rd in the world, up from 150 before the Open, and previously standing at 343 last year. . Fernandez, from Canada of Philliino descent, is currently ranked 28, advancing 45 places after getting to the US Open finals.
World number one is Ashleigh Barty from Australia – who not many people outside of tennis fans will have heard of. Actually few people will have heard of any of the top 10 women's players, except for Naomi Osaka – the Haitian/Japanese star who is currently ranked 5th. She won the US Open against Serena Williams in 2018, receiving loud boos from the crowd for daring to beat their favourite.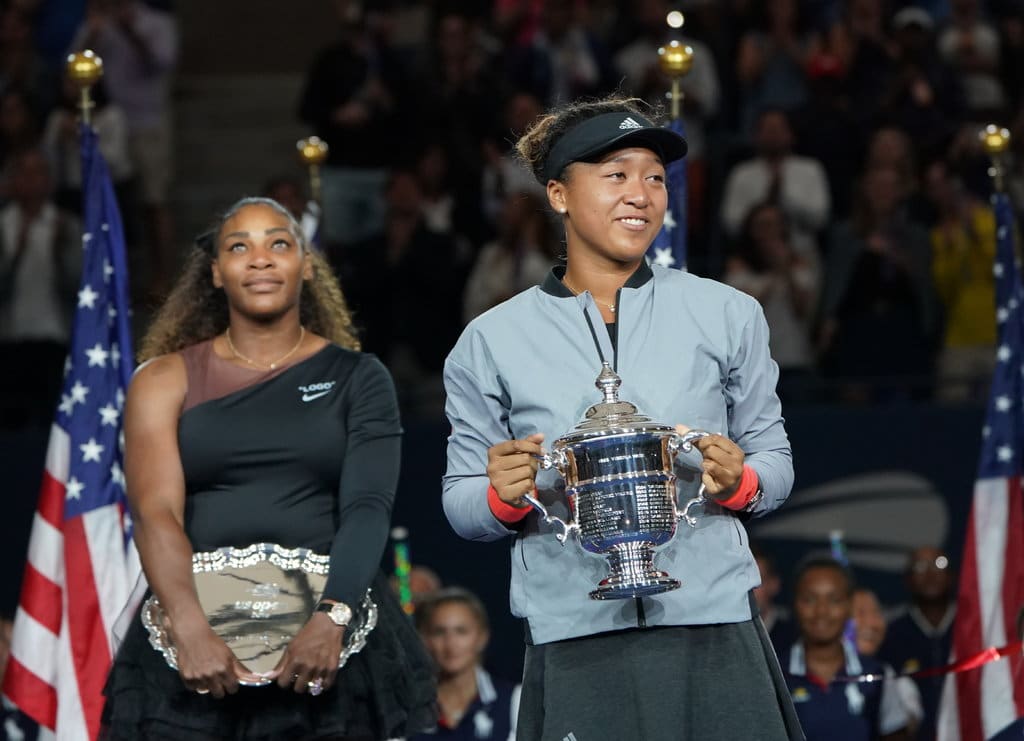 Raducanu's success was at least partially possible thanks to the changing of the guard which now seems to be taking place in women's tennis, as the dominant star Serena Williams — a few days short of turning 40 — appears to be fading out of the sport.
Serena is now ranked 41, well below Raducanu's current ranking.
People were so used to Serena winning championship after championship, that the sport became quite boring to many, as she simply demolished her opponents most of the time, sometimes falling victim only to herself.
She dominated the court so much that all other potential stars faded in comparison for almost 20 years. Serena at 17 was a little younger than Raducanu now, when she first won the women's finals at the US Open in 1999, and beat defending champion Lindsay Davenport.
But the British nationality of Emma has really driven interest in this new champion in the UK – with the new star receiving bag loads of congratulations and admiration from several people.
She retweeted three of them on her Twitter profile, and in the process showed the kind of support that various members of the Royal family have – at least on Twitter.
The first was from Queen Elizabeth, who released a message congratulating Raducanu shortly after her victory – which happened late on Saturday night.
"I send my congratulations to you on your success in winning the United States Open Tennis Championships. It is a remarkable achievement at such a young age, and is testament to your hard work and dedication. I have no doubt your outstanding performance, and that of your opponent Leylah Fernandez, will inspire the next generation of tennis players. I send my warmest good wishes to you and your many supporters.
ELIZABETH R."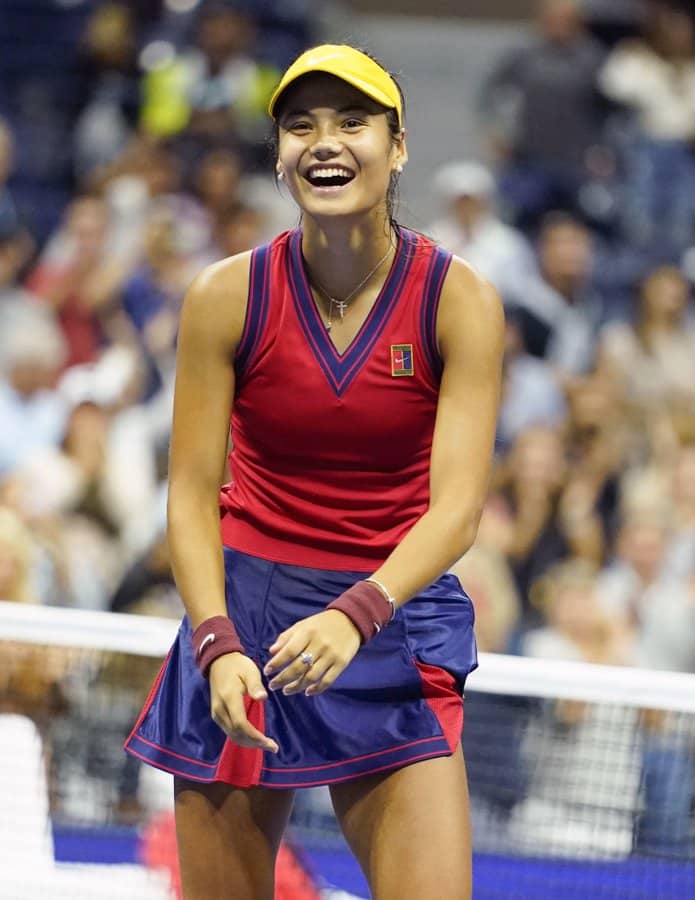 Who knew that the Queen was such a big tennis fan that she'd be up at 11:30 pm watching the match? Mind you, she didn't say she'd actually watched the match. Her tweet from The Royal Family, was liked 34,500 times and was retweeted 3,296 times, indicating quite solid support. The message, which also featured a photo of the star, received quite a lot of media coverage, including from the BBC.
Another congratulatory message came from the Prince of Wales and his wife the Duchess of Cornwall.
"Congratulations to
on your #USOpen win – what a fantastic achievement! We are all so proud. Well done to
today too. An outstanding match between two inspiring young women – we can't wait to see where you go next," the message said, and carried a photo of the new star.
The message, which carried the same image as the Queen's got 12,400 likes on Twitter and was retweeted 635 times, significantly less than the Queen's message.
A third message came from the Duke and Duchess of Cambridge.
"Huge congratulations
on your stunning performances and historic Grand Slam victory! Incredible –we are all so proud of you.
well done on your amazing achievements at this year's #USOpen, it's been a pleasure to watch. C"
The use of the US Open graphics – as in Prince Charles' — showed Prince William's – or perhaps Catherine's social media skills to be up there. And their comment that it was a pleasure to watch suggests that they actually saw the match – or at least Catherine did.
Their message was liked 40,200 times and got 2,306 retweets, suggesting fairly large support for the royal couple, especially when measured against the interest in Prince Charles' message – and comparable to the Queen's message.
Meanwhile, the guard is also changing in other sports – including men's tennis, where 40 year old Roger Federer appears to be fading away along perhaps with 35 year old Rafael Nadal. Russian Daniil Medvedev – 25 years old —  on Sunday joined Raducanu as the new US Open champion, beating heavily favoured 34 year old Novak Djokovic 6-4, 6-4, 6-4.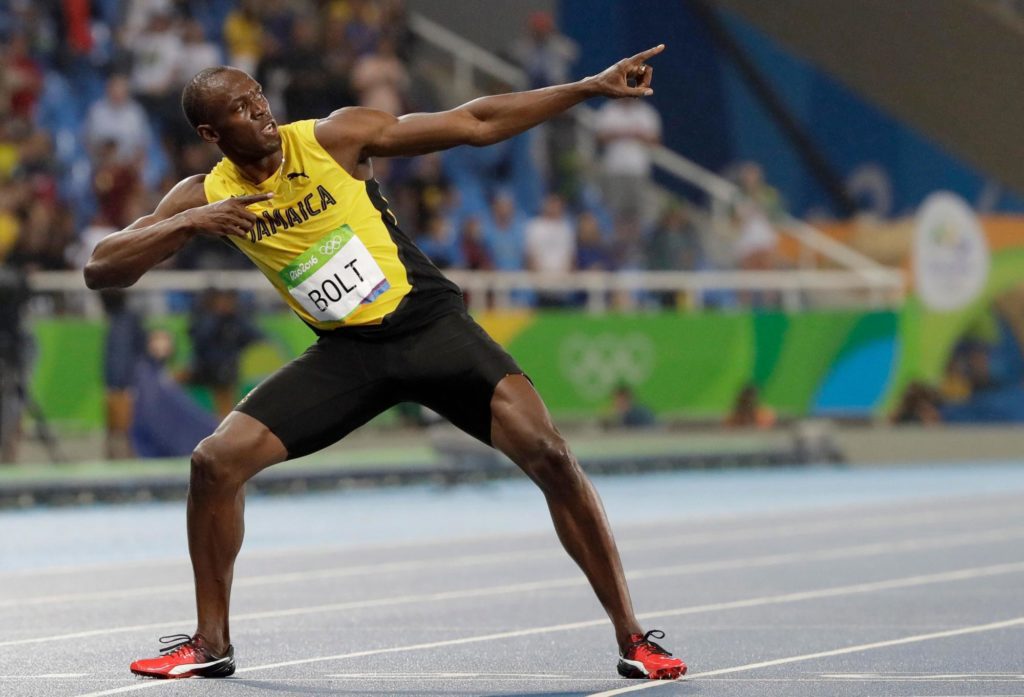 Over in sprinting, nobody has yet claimed the crown of the fastest man on Earth, Usain Bolt, as he retired from the sports after the 2016 Rio Olympics.
But football's biggest stars remain in place, with 36 year old Christiano Ronaldo transferring back to Manchester United and scoring two goals in his first game of the season. Lionel Messi – 34 years old — also transferred to France's PSG, where he is expected to stay on top of the ball as well.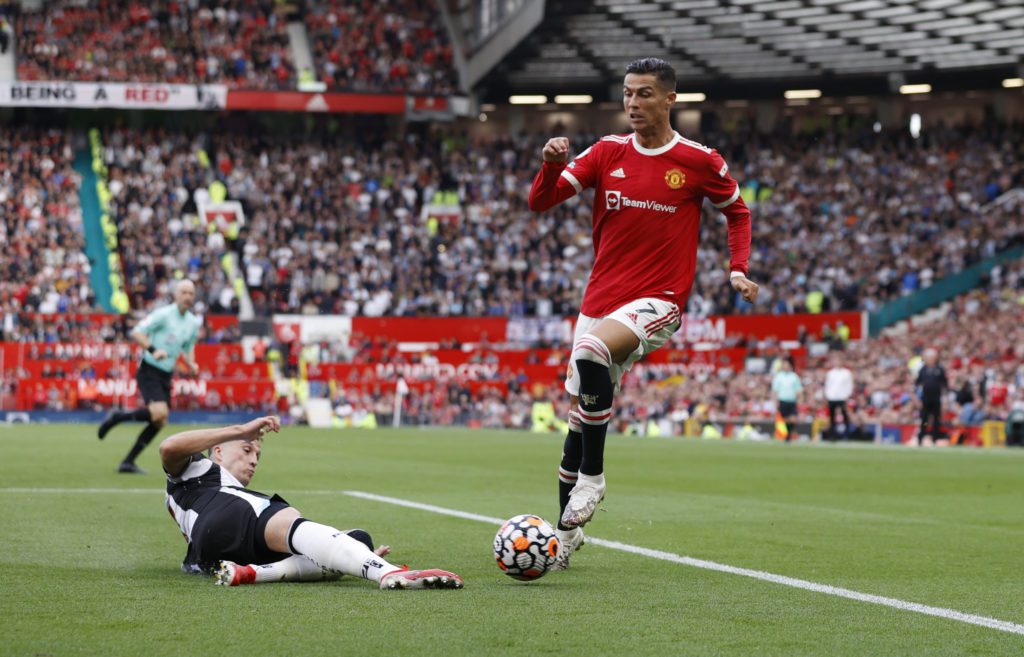 In cricket Chris Gayle, now 40, holds onto his title as Universal Boss – with no massive personalities seeming to threaten that position.
Will Raducanu be a flash in the pan as women's tennis tries to find their new star? Or will she be able to rise to the occasion, and take that number one position, and creating in the process the kind of brand ambassador that many fashion houses have been looking for?
The level of admiration that she has got from many other athletic stars for her poise, maturity and skill – including no less than Martina Navratilova who herself dominated the sport for what seemed like decades – suggests that her rise is virtually unstoppable. And with it she should create new excitement for a sport which seemed to be lacking popularity for many years.