Raducanu unable to finish her match
By Ricky Browne
As England gets closer to its dream of winning the Euro cup, eyes are also on 18-year-old Emma Raducanu, who is the UK's player in this year's Wimbledon.
But Roaducanu was unable to finish her match due to injury, breaking the hearts of many, but giving her Australian opponent a chance to go further.
The match was called off in the second set, when Raducanu had to retire due to what appeared to be abdominal pains. the game ended at 6-5, 3-0 to the Australian.
Earlier, on Saturday, the same day that England beat the Ukraine to get to the quarter-finals, Raducanu beat Sorana Cirstea 6-3, 7-5 on Court 1.
With big stars like Naomi Osaka and Serena Williams out of the competition, people were looking for a star to support, and teenager Raducanu rose to the challenge. With the departure of Andy Murray, she is now the last Brit standing.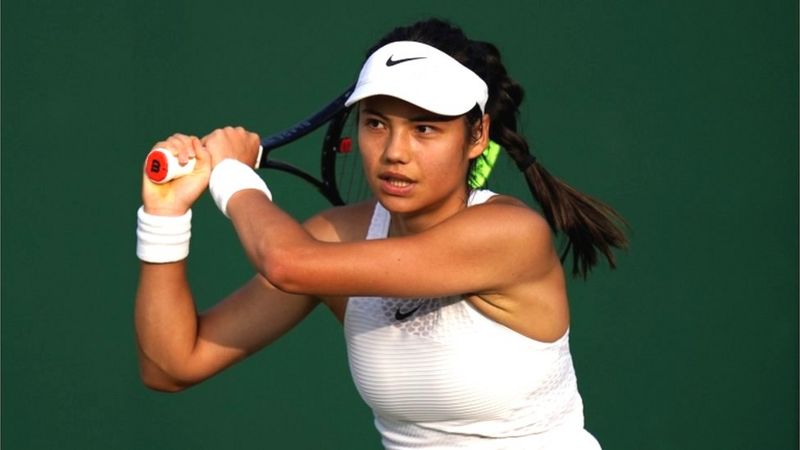 Much of the UK was on tenterhooks earlier in the day, waiting for Raducanu to have her match. Raducanu was due to play 28-year-old Ajla Tomljanović ranked 75 from Australia at 4:15 this afternoon. But the start at got thrown off as men's matches took longer than expected.
Hopefully the unexpected wait din't throw Raducanu off her game — the 18-year-old is new to all this, and is much less experienced than her opponent.
But by 6:30 a men's match was showing no sign of wrapping up anytime soon. Indications are that if it doesn't rain – big if – Raducanu's match might not finish until sometime after 8:00 pm. She didn't actually get onto the court until about 7:30.
The only certainty at Wimbledon is that it will rain at the most inconvenient times. And at 6:30 pm that is what it did — with the roof closing and the court being covered. The match was suspended, at least until the roof was in place.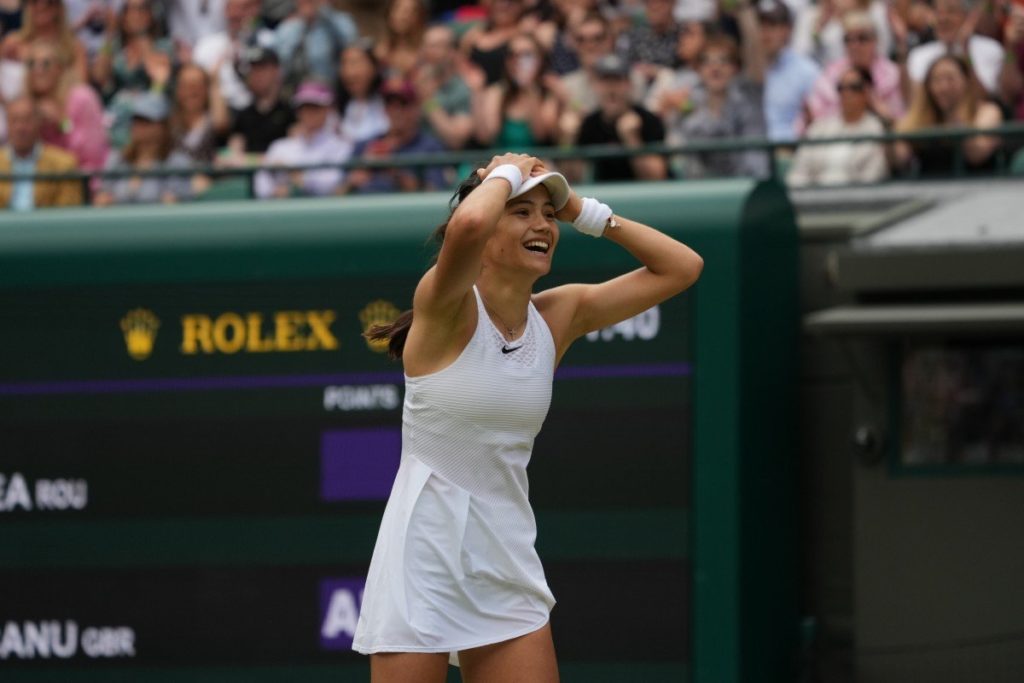 A favourite for British fans, Raducanu can also attract fans from at least three other countries due to her mixed heritage. Born in Canada, her father is of Romanian origin and her mother is Chinese. She moved to England with her parents when she was two years old, and learned her love of tennis at the Bromley Tennis Academy.
Raducanu was ranked 338th and almost didn't make the tournament at all. But her low ranking didn't prevent her from beating Cirstea, the favourite (at least statistically) who was rated 45. Today her rank was believed to shoot up to about 175.
Tomljanović had a bit of controversy in her previous match with Latvian Jelena Ostapenko, who had previously won the French Open in 2017. Ostapenko called for a physio over a perceived injury just as Tomljanović was about to serve at 4-0 in the final set.
Tomljanović thought the injury was too convenient to be real, and told the umpire that "you know she's lying right?"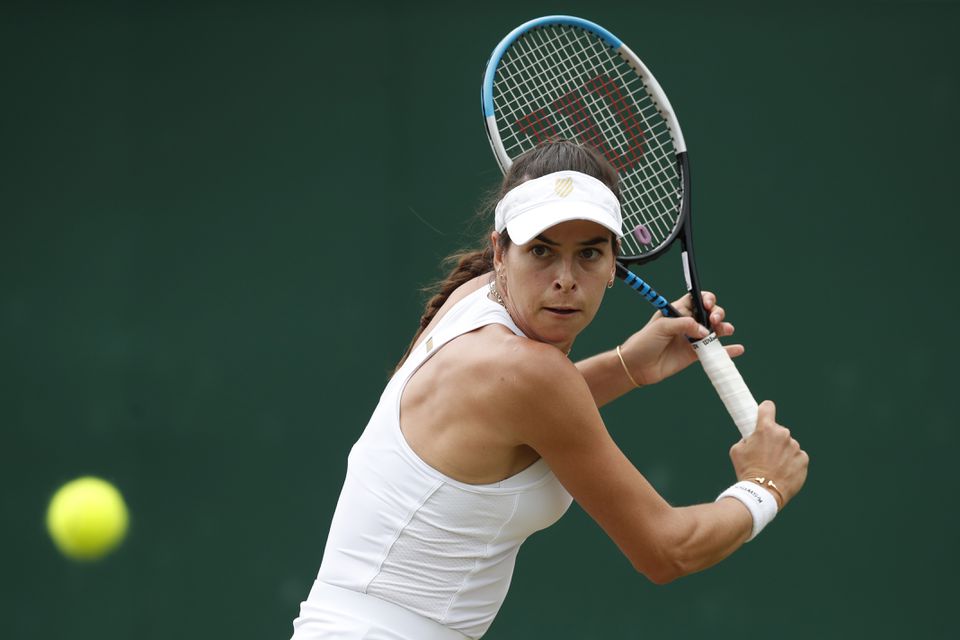 When the match continued 11 minutes later, Tomljanović eventually won the match – 4-6, 6-4, 6-2.
At the net Ostapenko told her she was disrespectful and was the worst player on the tour. "You're one to talk" said Tomljanović But overall, public support seemed to be with Tomljanović for standing up for her rights, with many people – even commentators – seeming to believe that Ostapenko had been trying to throw Tomljanović off her game with a made-up injury.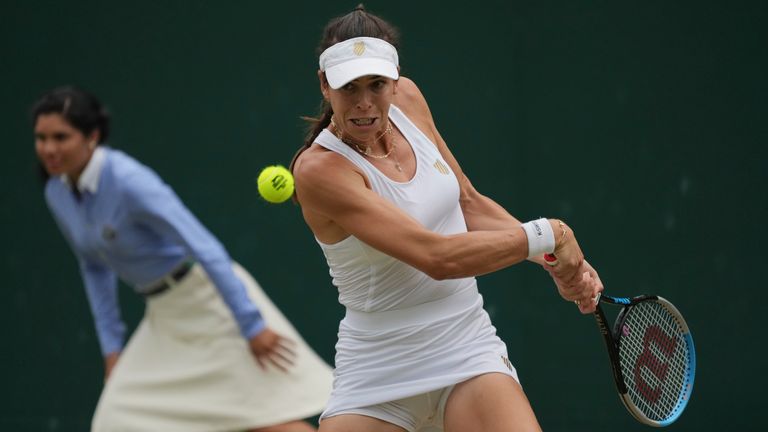 "Thank you so much for all the support and messages!! Taking it all in and having a blast" Raducanu tweeted on Friday, along with a happy emoji in a party hat. That tweet got 7,796 likes.
She also had a reply on July 2, for a tweet from Tim Peak, the British astronaut, who said "Congratulations @EmmaRaducanu on your fantastic win today. What a debut!"
"Woke up to this message wow! thank you so much!!" Raducanu replied in her most recent tweet.
Since then, Raducanu has been receiving many more tweets of congratulations and admiration, but may not have had time to reply as the intensity of the championship ramps up.
Among the tweets, Raducanu also got plaudits from some other tennis players, bot recent and past.
"Let's go @EmmaRaducanu" tweeted British star Andy Murray on July 1, in a tweet that got 6,500 likes.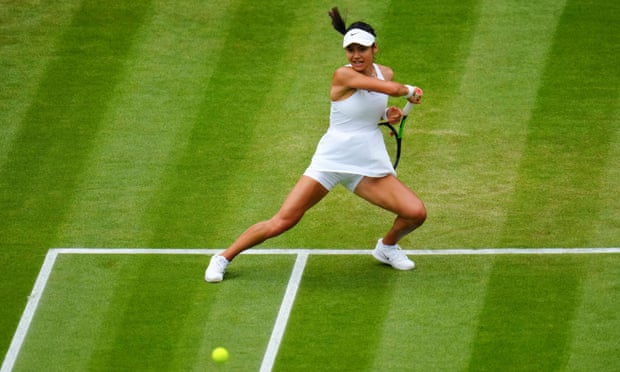 Former professional tennis player American James Blake tweeted on July 1 "Just watched the end of Emma Raducanu's match. Tremendous performance for a wc at 18 years old, but possibly more impressive, I saw her clean up her own trash at the end of the match. Don't see that often. Great habit. Don't change."
But it wasn't only tennis stars who came out in support. "Wow! What a performance from 18 year old @EmmaRaducanu. Fearless, ferocious, fabulous. Well played." Tweeted Gary Lineker on Saturday – finding to watch some tennis on the day of the big England match.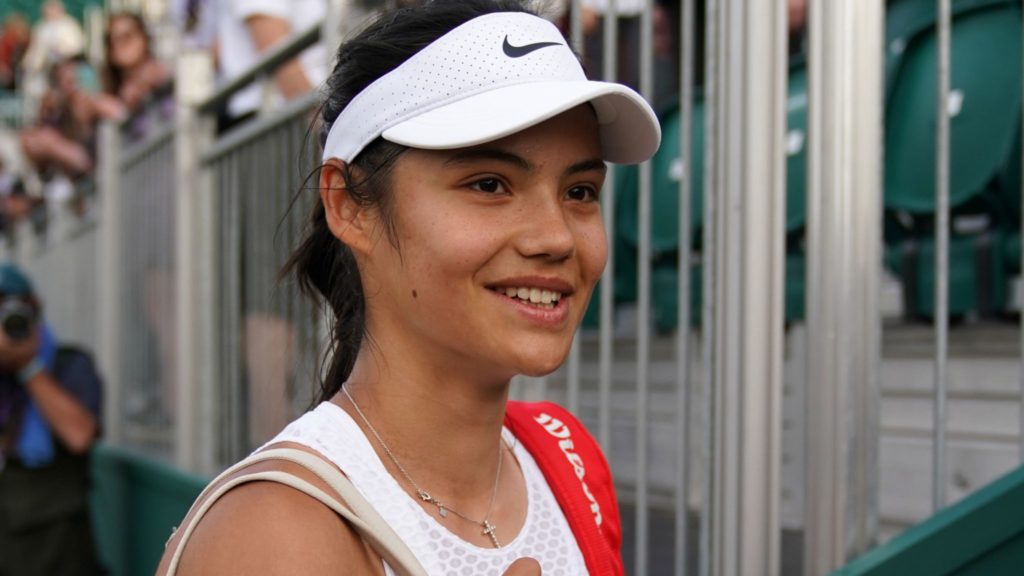 Music stars also came out in support. "Get on the Les Dennis tday and get behind Emma Raducanu celestial talent," tweeted Liam Gallagher earlier today.
Emma currently has 30,100 followers on her Twitter account. On her account she has listed all the cities she identifies with: "london|toronto|shenyang|Bucharest".