I want tax cuts… but not yet
By Ricky Browne
Chancellor of the Exchequer Rishi Sunak gave his maiden speech at the Conservative Party conference today – trying to settle nerves that he is going against the grain by hiking taxes to a level not seen since after World War II.
The Conservatives are supposed to be the low-tax party, but coming out of the pandemic have seen it necessary to increase taxes.
"I have to be blunt with you. Our recovery comes with a cost. Our national debt is almost 100 percent of GDP. So we ned to fix our public finances," he told Conservative supporters.
Sunak's speech at about 30 minutes was unusually short and focussed on fiscal responsibility. Its kind of a hard sell for a Conservative chancellor to sell increased taxes as a low-tax platform – but fortunately for him, its also kind of difficult for a tax and spend opposition to attack higher taxes. The danger comes from within the Conservative party supporters.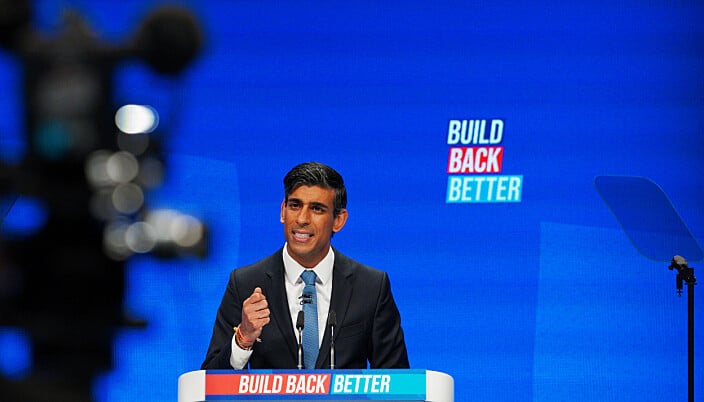 Sunak addressed this in his speech.
"Whilst I know tax rises are unpopular, some will even say unConservative, I'll tell you what is unConservative — unfunded pledges, reckless borrowing and soaring debt. Anyone who tells you that you can borrow more today and tomorrow will simply sort itself out, just doesn't care about the future.
"So yes I want tax cuts, but in order to do that our public finances must be put back on a sustainable footing," he said.
"I was proud to back Brexit, proud to back Leave," Sunak said – when many are pointing to the shortage of HGV drivers and some other professionals as due to loss of access to open immigration from the EU.
Brexit, he said, would lead to a "culture of enterprise" and would help the UK to adapt to a modern world.
Over on Twitter, Sunak highlighted one small section of his speech:
"So at just the moment it feels like we've done enough, that we've gotten through, that we can take a rest, we must not stop. Now is the time to show that our plan will deliver. And now is the time to finally turn to the future," Sunak tweeted.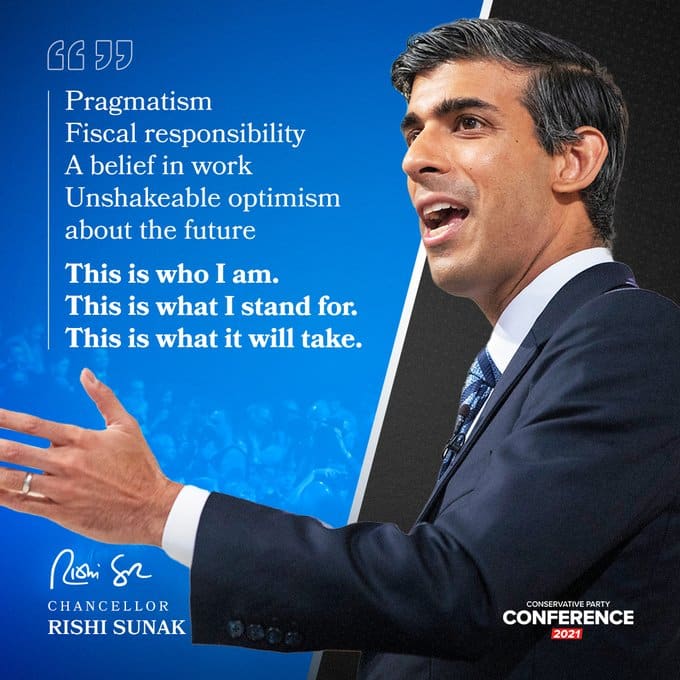 With it he included a photo of him giving the speech, with the words: Pragmatism. Fiscal responsibility. A belief in work. Unshakeable optimism about the future. This is who I am. This is what UII stand for. This is what it will take."
Could that have been a branding exercise, positioning himself for whatever leadership contest the future may bring?
His tweet was retweeted by Prime Minister Boris Johnson.
In the comments attached to his tweet Sunak got a lot of criticism, which is now doubt to be expected. More surprisingly, he got pilloried by the grammar police for using the word "gotten" a word that while common in American English, is not used here.
"Gotten" through??.. Have we joined the USA?" tweeted Jane Rodway.
"'Gotten'! Gotten through?! You can stop right there with your Americanisms, Mr Sunak!" tweeted Louise Lewis.
"'Gotten through' We are NOT Americans, Richboy! Btw: how's the new tennis court and swimming pool coming along?" tweeted Carol Hedges.
"You went to Winchester so ought to know that "gotten" is not a word," tweeted Guy Adams.
And then it got worse.
"Gotten his practice and practise muddled earlier too," tweeted Lorenzo.
But other tweets were a little more harsh.
"Sorry I missed your speech extolling the benefits of Brexit, I was out trying to fill my car with petrol," tweeted Lovejoy92.
"Unshakeable optimism is pretty easy to have when you're married to someone richer than the Queen, to be fair," tweeted Andrew Hards.
More substantial criticism came from the Labour party, including Rachel Reeves the Shadow chancellor of the Exchequer.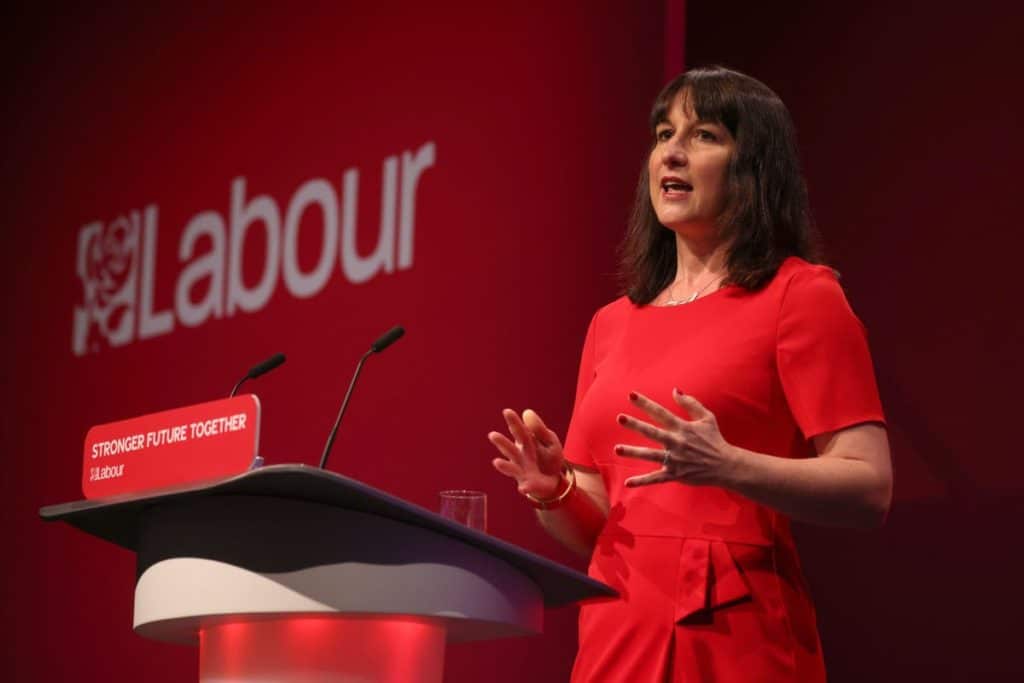 "Not one mention of climate, net zero or COP26 from Rishi Sunak in his speech today," she tweeted.
With that she included an earlier tweet from Ed Miliband the Shadow Business Secretary, and former leader of the Labour Party.
"Rishi Sunak's near total silence on climate, the biggest economic challenge we face, is deeply worrying. The sole mention went to the green homes grant — which he slashed funding for. Climate action offers huge potential to create jobs – it's terrible he fails to recognise this," Miliband tweeted.
Another tweet from him gave specific praise to Reeves.
"It's a huge contrast with Labour where @RachelReevesMP has put climate action at the heart of our agenda, pledged to be the first green chancellor and set out the investment to do it. No wonder the government are such climate delayers when this Chancellor has no interest in it," he tweeted.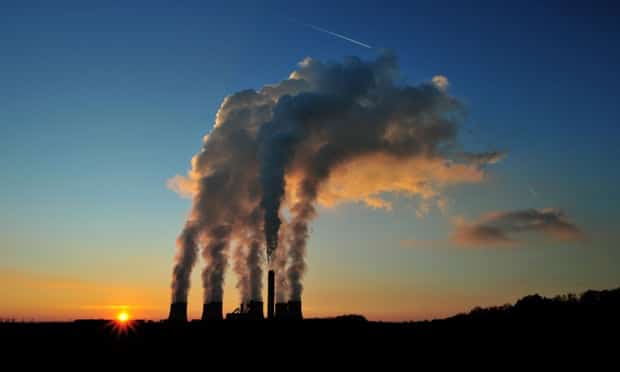 But the Chancellor may have been leaving that subject for the Prime Minister in his address – as Johnson had already told the conference that UK electricity will be powered only by clean energy sources by 2035. Johnson is set to give his address on Wednesday.
Sunak's speech is unlikely to get the leading headlines in tomorrow's newspapers, thanks to the release of the Pandora Papers – which reveals the financial dealings of several world leaders and other wealthy individuals. That includes a property deal by former Prime Minister Tony Blair, where he was able to legally avoid having to pay more than £300,000 in property taxes , and also the financial dealings of a wealthy Tory party donator.
In that way, this conference is not unlike the Labour Party conference last week, which wasn't able to get the lead headlines either – due to the guilty verdict for the policeman who murdered Sarah Everard in the summer.
So Sunak's promise of £500 million for job support programmes, tailored towards young people, may not get as much attention as he would have liked.
Sunak will be making his autumn Budget on October 27 – or 27 October to avoid unwanted Americanisms.