Conservative government under more pressure as it loses Shropshire safe seat
By Ricky Browne
"Up with this we will not put anymore" said former leader of the Liberal Democrats Tim Farron in North Shropshire after his party managed to beat the Conservatives in a seat that was the definition of a safe seat.
The Conservatives had held the rural seat for some 200 years, and had won the last election there in 2019 by 23,000 votes. So it should have been impossible for the Liberal Democrats to win so convincingly – by 6,000 votes – when they had only placed third back in 2019.
So the Liberal Democrats are very excited that this is the beginning of the end for the conservative government led by Prime Minister Boris Johnson.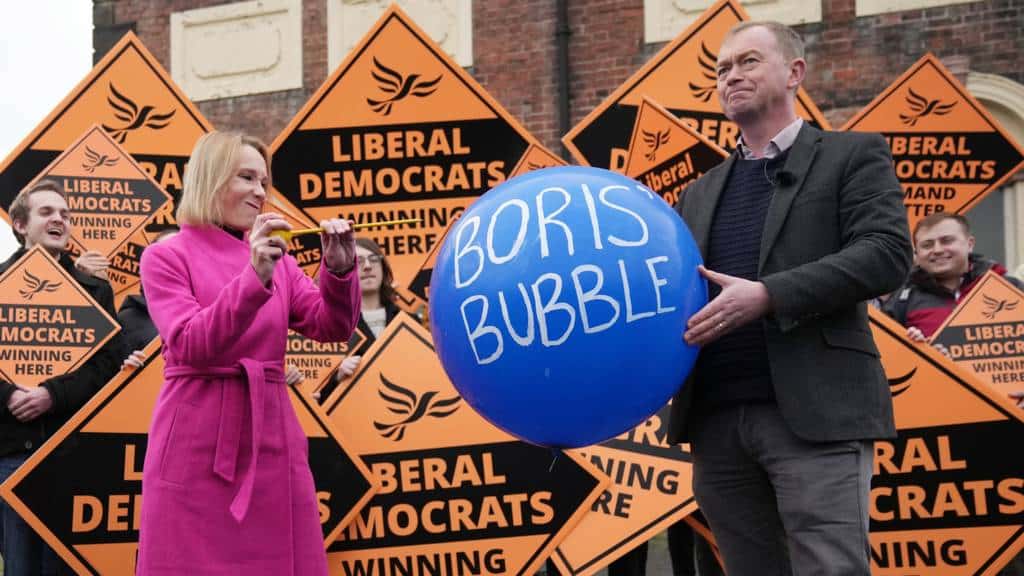 But Conservatives are making the point that its exceptional circumstances – as the previous MP Owen Patterson had had to resign over a scandal for taking money for questions. It didn't help that Boris Johnson bent over backwards to try and prevent his MP fro being punished for those actions.
So many Conservative supporters wanted to show their anger with the Government – only heightened over recent stories on Christmas parties at Downing St last year and perhaps anger over increasing restrictions due to Covid.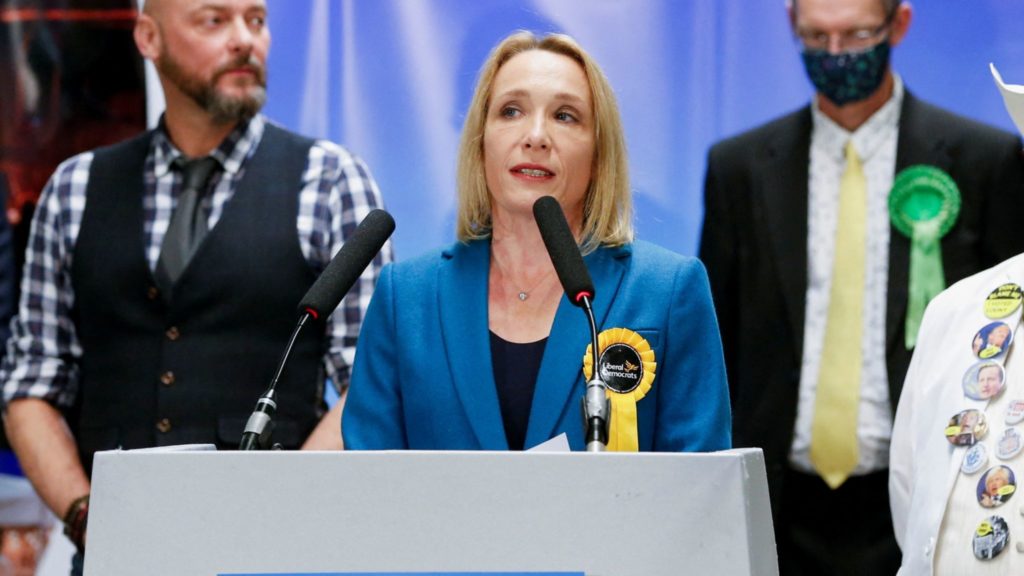 Also the Liberal Democrat candidate came from the area, as opposed to the Conservative candidate who came from outside the area – Birmingham.
But the election also shows the negative side of a shift in the identity of the Conservative Party. In 2019's general election the Conservatives won several safe Labour seats in the North, which previously no one could have imagined would have ever voted for the Tories. But vote they did in overwhelming numbers, giving the Conservative Party a greater proportion of seats than they had ever had – in modern times anyway.
That shift showed that many Labour voters had grown dissatisfied with their party, but also suggested that the Conservatives had moved closer to the centre.
The thought might have been that the Conservatives wouldn't have to worry about their right flank with their own safe seats in the South, and could now concentrate on holding onto their new Labour seats.
But that theory was hit when earlier this year another supposedly safe seat in the Blue Wall in the South fell to the Liberal Democrats in a by-election.
As a former coalition member of the Conservative government, the Liberal Democrats, like it or not, are seen as a safe alternative to the Conservative party. It is a great party to vote for in a by-election if you are a Conservative supporter who wants to tell the government to pull their socks up.
The Conservative voter sees no potential danger in flipping one seat in a by-election from Conservative blue to Liberal Democrat yellow. With only 12 seats in parliament, the Liberal Democrats have lost much of their steam since the coalition government.
Labour is also weak, thanks to losing so much of its Red Wall in the previous general election.
But the Conservatives, although numerically strong in Parliament, now seem to be weak as well – or at least its leadership does.
The Conservatives are now riding two horses – their traditional blue horse and now a red horse as well – composed of Labour voters in the North.
How do you keep those northern seats happy, whilst still keeping your safe blue seats happy. It's a delicate balancing act – not helped by the coronavirus pandemic which makes it near impossible to plan effectively and near impossible to not introduce the type of restrictions on liberty that are so polarizing to many Conservatives.
Some 100 Conservative MPs voted against government plans to introduce new restrictions, thought by many to be a vaccine passport, earlier this week. Johnson had to rely on Labour to win that vote in parliament. But it demonstrated how Johnson is in danger of losing the support of his own MPs.
Bottom line is that Boris Johnson probably can't wait to say goodbye and good riddance to 2021. Unfortunately, as the coronavirus finds new ways to attack us, its unlikely that 2023 will be much different.
Thankfully for the Conservatives, the opposition remains weak. But will that be enough to prevent the Conservatives from removing this Prime Minister in a vote of non-confidence?