Will head for the Kármán line before parachuting back to Earth
By Ricky Browne
Dreams do come true, but many of them may be at a material cost that is beyond the reach of most – though not all people. As the non-ending race to be the richest human on earth continues, it has now branched off into a new subset – who will be the first billionaire to make it into space.
Indications are that Jeff Bezos, the 57-year-old founder and CEO of Amazon and of Blue Origin, will be the first – as he plans to be on the first manned flight of his own space rocket, along with his brother Mark, when his New Shepard rocket launches on July 20. He will head for the Kármán line, which at 100km above Earth, is considered to be the boundary where space begins.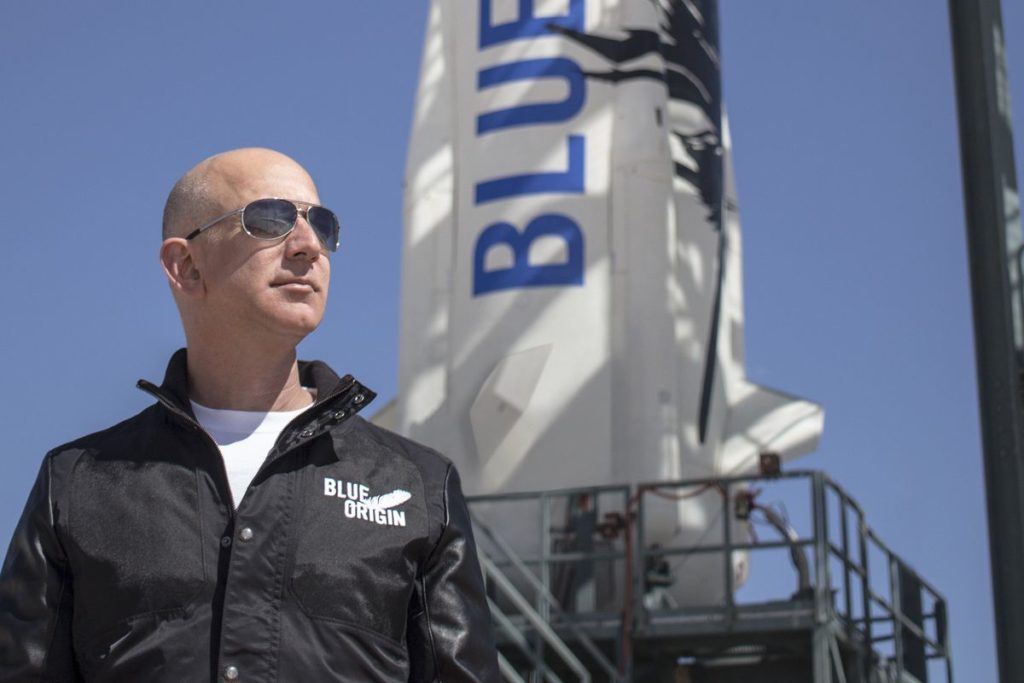 But Elon Musk might also be in the running, as he too has his own spaceship company, Space Exploration Technologies Corp (SpaceX), and he too wants to make it into space. He'd have to pull out all the stops though, if he wants to beat the July 20 target. But one of his aims is to get to Mars, which is a more complex goal.
Not to be outdone is Britain's Sir Richard Branson – who isn't half as wealthy as Bezos or Musk, but who also owns his own space travel company, Virgin Galactic, and plans to be on a flight into space later this year.
Bezos announced his flight plans via his Instagram page with a video and this message:
CHILDHOOD DREAM
"Ever since I was five years old, I've dreamed of traveling to space. On July 20th, I will take that journey with my brother. The greatest adventure, with my best friend."
This is what happens when children are told to reach for the stars when deciding upon the extents of their ambition. Someone among them which actually do just that. And rather than throw the dice and try to prove their ability beyond all others through a selection process set by an organisation like NASA, it is also possible to build your own rocket and fly yourself there – even if you are past your physical prime, and even if you don't hold a doctorate in space travel.
That is basically what both Bezos and Musk. First step, make yourself into one of the richest billionaires on earth. Second step create your own rocket company. Third step, propel yourself into space.
Amazon started off with the goal of becoming the world's largest retailer. Blue Origin set its goals slightly higher – wanting to enable a future where "millions of people are living and working in space to benefit Earth," according to its vision statement.
Its mission statement puts it even more succinctly… "We're committed to building a road to space so our children can build the future."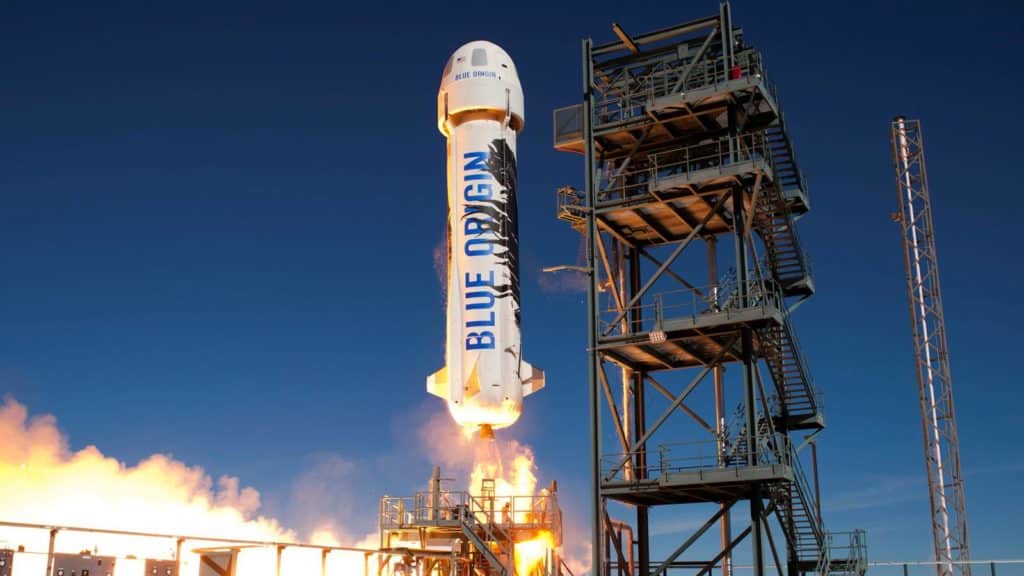 The New Shepard rocket was named after Mercury astronaut Alan Shepard, the first American to go to space, New Shepard is our reusable suborbital rocket system designed to take astronauts and research payloads past the Kármán line – the internationally recognized boundary of space. Whether you are an astronaut flying with Blue Origin or sending a payload to space, your 11-minute flight on New Shepard will be the experience of a lifetime.
If Bezos happens to be the first billionaire in space, and if he is the world's richest person at that time – the plus side for Musk will be that he may well become the richest person on Earth for the 11 minutes of Bezos's absence, unless that position is taken by the non-tech upstart from France Bernard Arnault.
Arnault is currently in the lead with a fortune of about US$192.5 billion, with Bezos second with US$184.8 billion and Elon Musk third with a fortune of US$152.3 billion. But positions change quickly depending on the valuation of their company's on the stock exchange.
THIRD PASSENGER
There is room for a third passenger on Bezos's rocket New Shepard – so Musk could conceivably go up with Bezos. Interested parties can make their bid for the seat, with the current high bid standing at US$3.5 million. Easily something that Musk could afford, but it seems unlikely that he would want to go up in someone else's rocket – and it's also a little unlikely that Bezos would want another billionaire to be sitting alongside him.
It's not really clear why Bezos is selling that third seat to the highest bidder – its not that he needs the money. He could have chosen anyone – maybe a young person from the Make-A-Wish Foundation – who's greatest wish is to fly in space before they die. The amount raised will go to charity.
But if Blue Origin is to become a kind of space airline, carrying tourists into the great beyond, it makes sense to establish what price people are prepared to pay for a seat. If this seat sells for let's say US$10 million, a future ticket price of US$1 million for a similar trip will appear to be like a snip.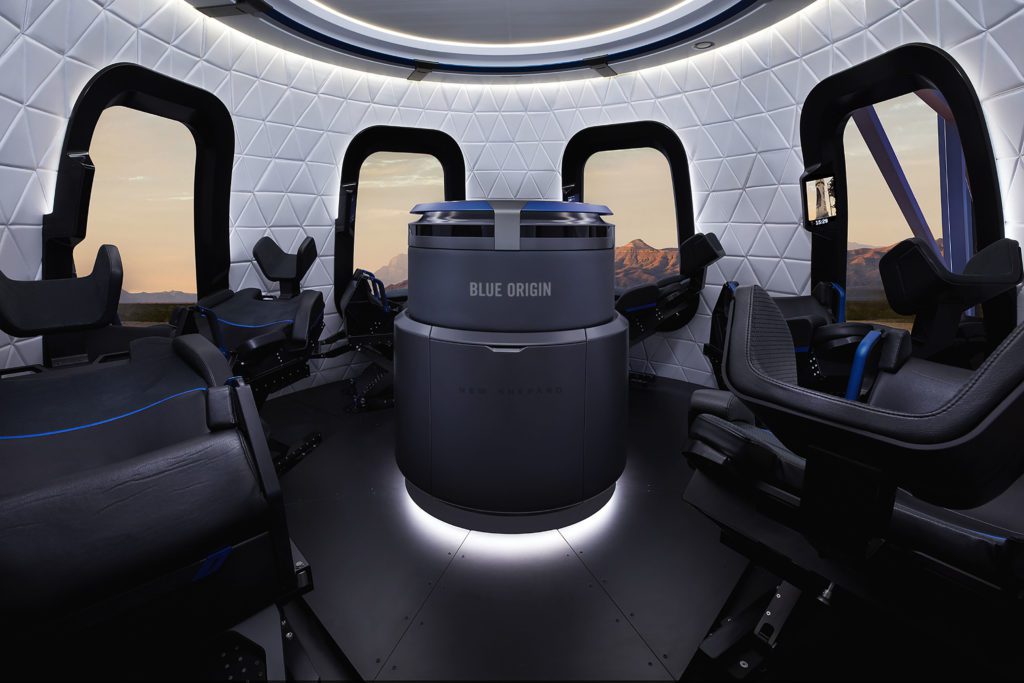 Blue Orgin itself has outlined how the auction works on its website – unfortunately sealed bids are now closed, but unsealed online bidding is still open for a couple more days. So if you happen to have a few million US dollars that you don't know what to do with, there is still time to make your bid. Otherwise, the best advice might be to wait for the next flight and hope for the best.
HOW TO GET A SEAT
In a section titled "About the Auctio, on its front page, Blue Origin says: "On July 20th, New Shepard will fly its first astronaut crew to space. We are offering one seat on this first flight to the winning bidder of an online auction.

"There are three phases of the auction:
MAY 5-19
Sealed online bidding – you can bid any amount you want on the auction website (no bids are visible). This phase is now closed.
MAY 19-
JUNE 10
Unsealed online bidding (in progress now) – the current high bid is visible and bidding continues.
JUNE 12
Live auction – the bidding concludes with a live online auction. Note – participants must raise their bid limit by June 10 at 5PM EDT to participate in the June 12 live auction.
The winning bid amount will be donated to Blue Origin's foundation, Club for the Future, to inspire future generations to pursue careers in STEM and help invent the future of life in space."
The auction has had more than 6,000 participants from 143 countries, according to Blue Origin.
WHAT WOULD GHANDI SAY?
Unlike Musk, Bezos is no fan of Twitter. He follows one person, and is followed by 2.4 million people. But he has made only 241 tweets, and the last one he made was on February 28 last year, to post a picture of him chatting about the climate with French President Emmanuel Macron in Paris. Nothing on space.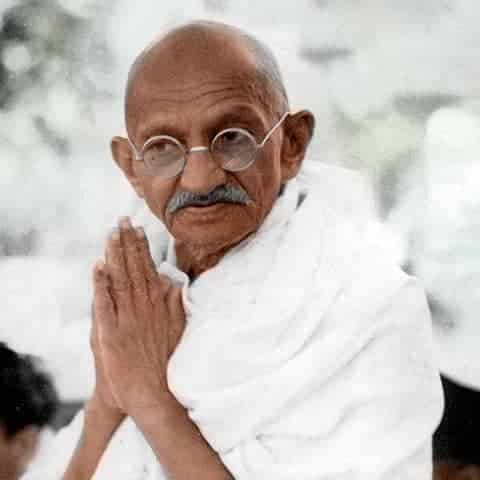 In one tweet from January last year he posted a video of him paying his respects to Mahatma Gandhi in India, and in it perhaps revealing how he views how a life should be lived.
"Just landed in India and spent a beautiful afternoon paying my respects to someone who truly changed the world. "Live as if you were to die tomorrow. Learn as if you were to live forever." – Mahatma Gandhi.
Bezos had already announced that he would be stepping down as CEO of Amazon – which will come into effect on July 5 — about two weeks before the July 20 launch date. That could explain why the share value of the company has not radically changed on this latest announcement, as his upcoming resignation might already be baked into the current share price.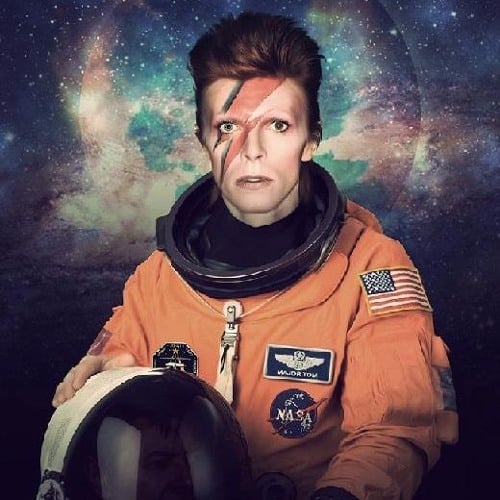 So, given the risks of flying into space, Amazon shareholders may be able to relax somewhat about the value of the company, should the Bezos story end up like Major Tom in David Bowie's Space Oddity.
But if the third passenger is Andy Jassy, the new incoming Amazon CEO, all bets are off.