Moïse killed at home in early morning attack
President Jovenel Moïse of Haiti was assassinated today, in a move that is likely to show the country whether or not it is already at rock bottom.
The Caribbean country of 11 million people is now in a state of emergency and it has closed its borders – as has the Dominican Republic which closed its land border with Haiti.
Haiti is the poorest country in the western hemisphere, with a per capita income of less than US$3,000 per year. But while its economy is weak, it is the recent political situation that may have been the main background of the assassination.
A large segment of the Haitian population did not believe that Moïse was a legitimate president, and accused him of using strongman tactics to remain in power – including accusations of death squads and of illegally trying to change the constitution in a way that would have given him more power. For months there have been large protests in Haiti demanding that he step down from power.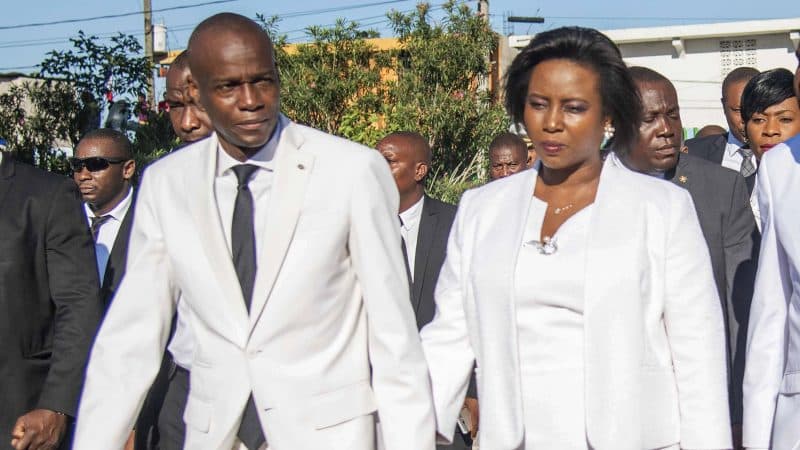 Many believed that his five-year term in office should have ended in February, but he thought not. In addition, parliamentary elections that should have been held in October 2019 never were.
The political situation was unstable, with an interim prime minister about to be replaced with someone appointed by Moïse in a move that some people also thought was illegitimate.
The 53-year-old president was killed in his house in Petionville, in the hills outside of Port-au-Prince, the Haitian capital at about 1:00 am Haiti time. His wife Martine also seriously injured and is in hospital, with some reports that she had died, though other reports said that she had been safely transported to a hospital in Miami.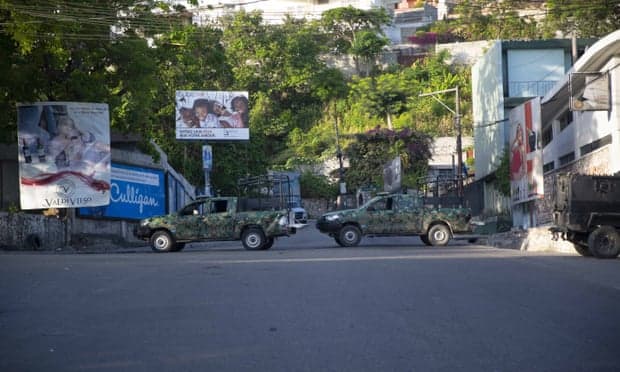 It is believed that mercenaries from abroad posing as DEA agents killed Moïse.
Petionville is a wealthy and protected part of Haiti, believed by many to be safer than most of the rest of Haiti in general and Port-au-Prince in particular. Moïse lived in the Pelerein district.
Claude Joseph who is the country's interim prime minister said that the President was killed by "an armed commando group" that included foreigners.
But if Moise had had his way, Joseph would not longer be the Prime Minister, interim or otherwise.
In his last tweet on July 5, Moise said in French: "I have appointed Citizen Ariel Henry to the post of Prime Minister. He will have to form an open government including the vital forces of the Nation, resolve the glaring problem of insecurity and support the CEP in carrying out the general elections and the referendum."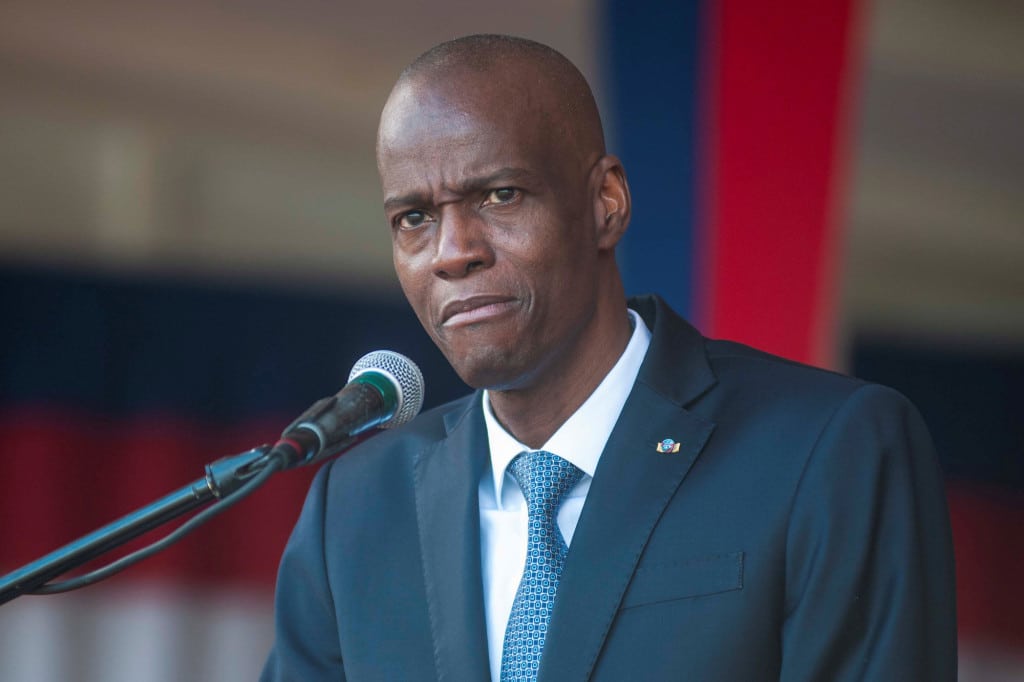 According to the Miami Herald, Moïse's killers claimed to be members of the US Drug Enforcement Administration (DEA) when they entered his guarded property.
A video circulating on social media shows a man with an American accent saying over a megaphone "DEA operation. Everybody stand down. Everybody back up, stand down." Other reports state that some of the group spoke Spanish.
Haiti was the first country to have a successful slave rebellion, overthrowing the French colonialists and becoming the first free black state in the America in 1804.
In a move to show its rejection of the white French colonialists, it created its flag by ripping the white out of the French tricolour to show that whites were no longer allowed in the country. The only exception was Polish mercenaries who had switched sides from the French to fight with the Haitians, in the country's revolutionary war – and who were rewarded by being designated honorary  blacks. All others were either killed or fled – many to Jamaica and Cuba.
To this day, foreigners of whatever colour are referred to as 'les blancs' – which can come as surprise to black people visiting the nation from abroad.
JEAN-JACQUES DESSALINES
By being assassinated Moïse is following in the footsteps of revolutionary hero Jean-Jacques Dessalines, who had made himself ruler for life and was crowned as Emperor Jacques 1 of Haiti after the revolution.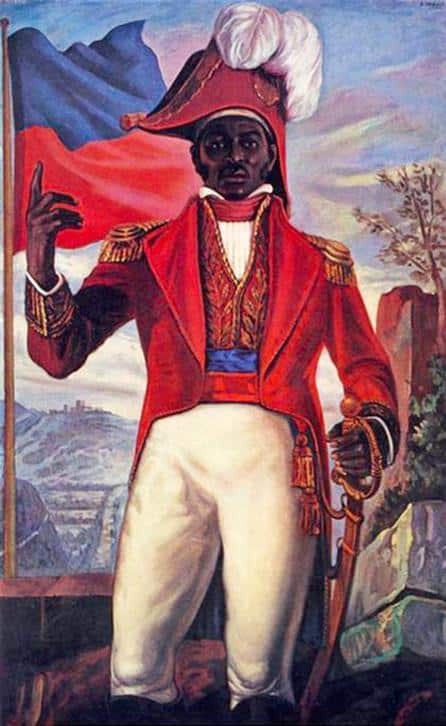 Life proved not to be a very long time, as Dessalines was assassinated in 1806, just two years after independence. At that point Haiti divided into two sperate entitites – the northern Kingdom of Haiti led by Henri Cristophe and the southern Republic of Haiti led by Alexandre Petion, who was linked by some to the assassination.
The country didn't reunite until 1820.
Petionville, the wealthy suburb that Moise lived in, is named after Alexandre.
Meanwhile, quite a lot of world leaders came out to express their shock at the assisination of the Haitian president.
BORIS JOHNSON
While the event will be of extreme importance to Haiti, it didn't register in much of the UK media – especially on the day when England is due to play its semi-finals match with Denmark at Wembley in the Euro 2020 football competition.
But UK Prime Minister Boris Johnson did come out with a statement and said: "I am shocked and saddened at the death of President Moïse. Our condolences are with his family and the people of Haiti. This is an abhorrent act and I call for calm at this time."
JOE BIDEN
In a statement from the White House, US President Joe Biden said: "We are shocked and saddened to hear of the horrific assassination of President Jovenel Moïse and the attack on First Lady Martine Moïse of Haiti.  We condemn this heinous act, and I am sending my sincere wishes for First Lady Moïse's recovery. The United States offers condolences to the people of Haiti, and we stand ready to assist as we continue to work for a safe and secure Haiti. "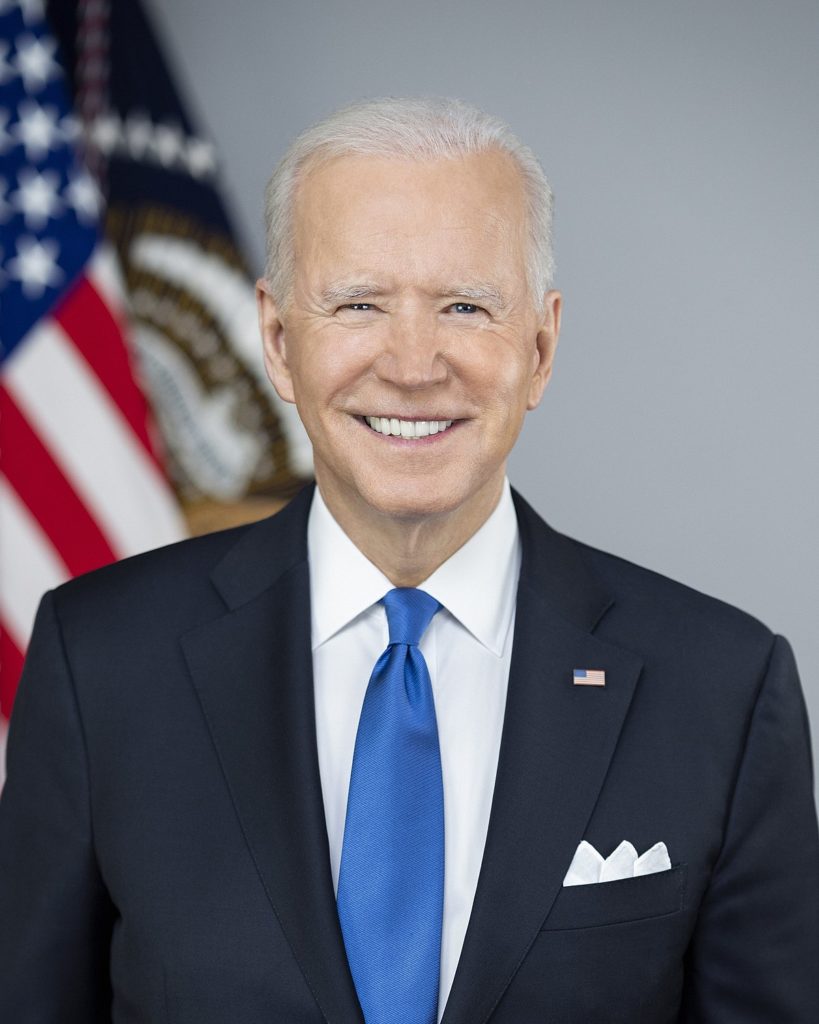 Some people contrasted that statement with one Biden made about Haiti back in 1994, when he was asked why was Bosnia more important to the US than Haiti, and if it had to do with Bosnians being white and Haitians being black. A video clip of his response shows him saying "If Haiti just quietly sunk into the Caribbean or rose up 300 feet, it wouldn't matter a whole lot in terms of our interest."
Later today, Biden was asked for his reaction to the assassination. Biden said "We need a lot more information buts its just.. its very worrisome about the state of Haiti."
ANDREW HOLNESS
Prime Minister of Jamaica Andrew Holness also made a statement.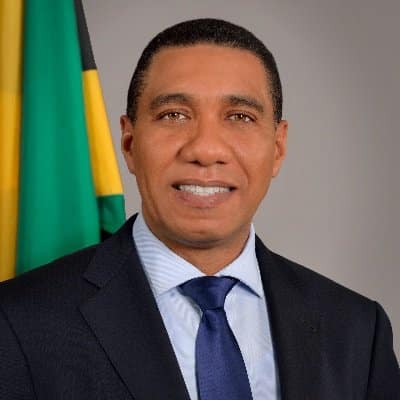 "This morning the world awoke to the shocking and tragic news of the assassination of Haiti's President His Excellency Jovenel Moise," Holness tweeted.
"I have met and spoken with President Moise many times and in all my interactions with him, particularly within the context of CARICOM, I found him to be a man committed to seeing Haiti take her place in the world.
"This heinous act is a stain on Haiti and a sorrowful time for the region. May God be a special covering over his family and over the people of Haiti during this dark time in the nation's history," he said.
DUVALIERS
If Haiti is entering a new period of instability, at least it knows that its nothing that it hasn't faced before, even putting aside the devastating earthquake it faced in 2010.
The country has had little stability over its history – except for a period of dubious worth, when first 'Papa Doc' François Duvalier and then his son 'Baby Doc' Jean-Claude Duvalier  held power from 1957 until Baby Doc was removed from power, fleeing to the south of France in  1986.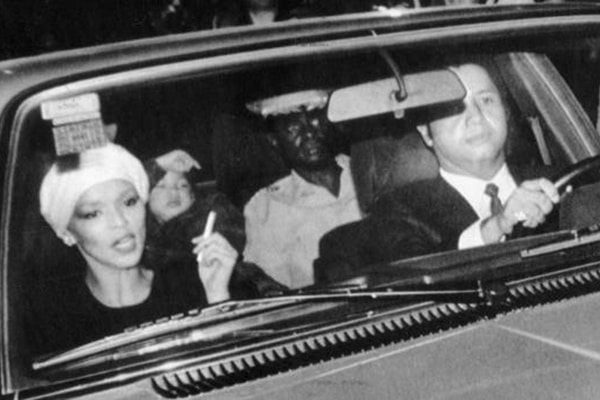 Baby Doc made history by being the youngest head of state when he became president of Haiti after his father's death at the age of 19. He also had the distinction of being named the 6th most corrupt world leader, and was believed to have amassed a fortune of between US$300 million and US$800 million.