Good news for ResMed
By Ricky Browne
CPAP machines are vital for the health of people with sleep apnea, as they basically pump air through the airways keeping them open allowing the users tries to get a full night's sleep.
One of the biggest producers of this piece of equipment is Philips, who manufacture the Philips DreamStation – considered to be one of most the cutting edge Continuous Positive Airway Pressure  machines on the market.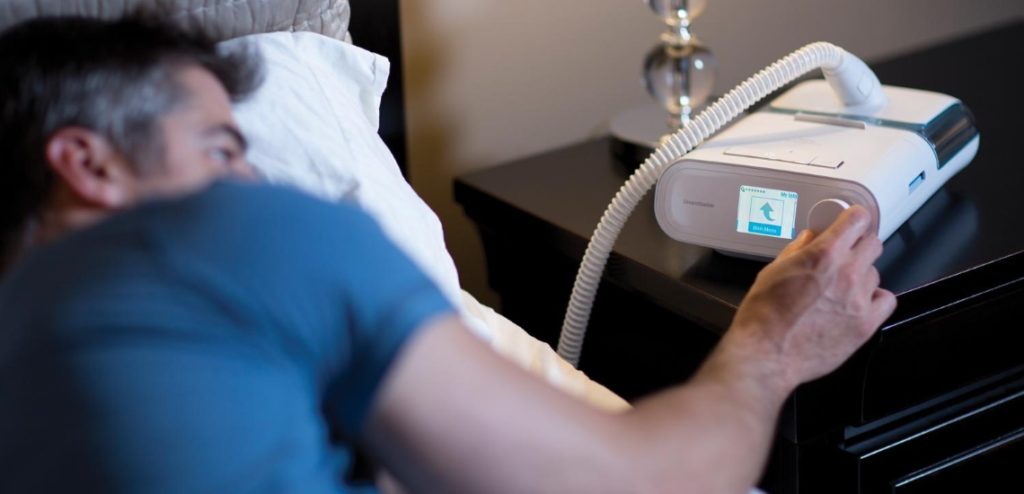 But earlier this week, Dutch-based Philips Respironics announced that they were recalling all US versions of the machine, and told all users that they should immediately stop using it, due to the risk of cancer.
There can also be other symptoms from breathing in particles of the foam, including headaches, irritation, inflammation and respiratory issues, the company said.
That means the recall of up to four million units in the US.
The issue is not just a nightmare for patients, but also for Philips Respironics which has built up a reputation as one of the premier producers of CPAP machines. How the company handles this problem could make or break the company if it can't reassure its customers that their health is safe in their hands.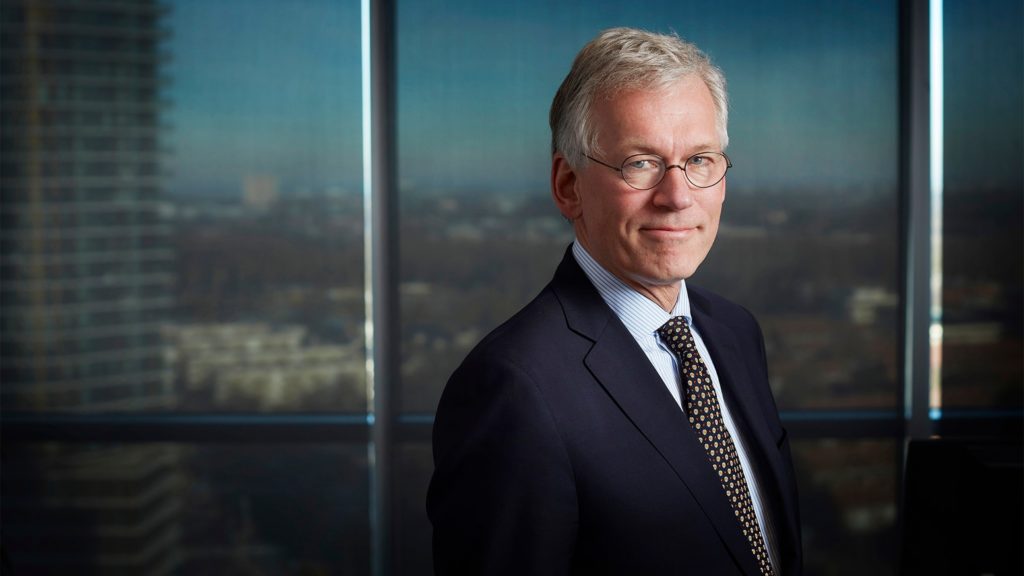 "We deeply regret any concern and inconvenience that patients using the affected devices will experience because of the proactive measures we are announcing today to ensure patient safety," Philips CEO Frans van Houten said in the news release.
But there could well be an equal number of users or even greater outside of the US market. Its believed that there are 20,000 users in Hong Kong for example.
But the rest of the world only got a 'field safety notice' telling them of the danger, but not recalling the device – at least not yet. Well, India may be an exception, as India Today reported that the company would be recalling these devices in India as well. If that is the case, it could be that the UK will also soon have a recall.
In both cases, CPAP patients are advised to discontinue use of the affected units.
The machine contains a type of foam to help make the machine one of the quietest on the market – but it is believed that this foam can degrade, particularly in hot and humid environments, and then be breathed in by the user, causing cancer down the line.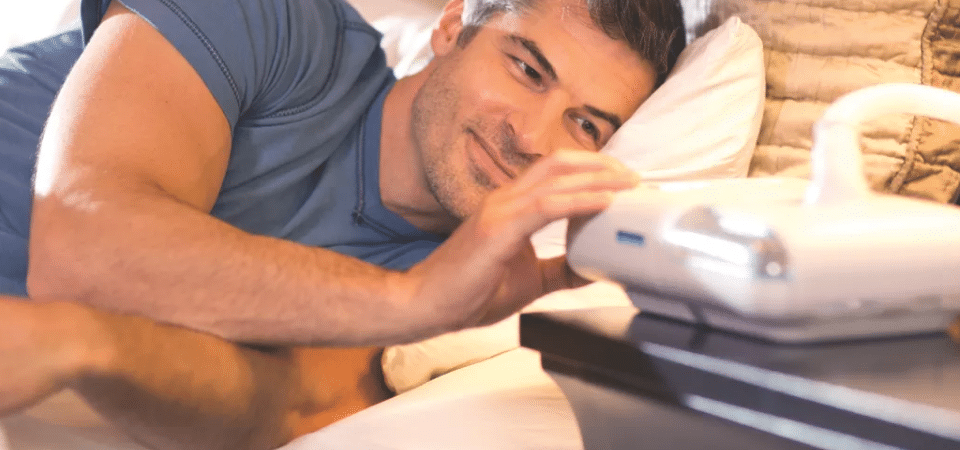 But if the person with sleep apnea doesn't use the machine, they will basically get very little, if any sleep, their bodies will be put under stress, and they will shorten their lives.
So its not very comforting to be told that they should immediately stop using the machine that gives them quality of life, in the hope that somewhere down the line they will get a replacement.
DreamStation users made the same basic point on Twitter.
"Looks like my DreamStation is on the list. Real rich of them to be like "just stop using it until you can get a replacement." I only need mine for sleep, but I NEEEEED mine for sleep," tweeted Petti Crocker.
It is even less comforting for people who live outside of the USA market, as the machine is not being recalled anywhere else. They it seems must also stop using the Phillips DreamStation – but without the comfort of knowing that it will be replaced.
But even for those in the US, the repair and replacement of their life-protection devices could take several months. How will users get treatment and get any sleep over that period?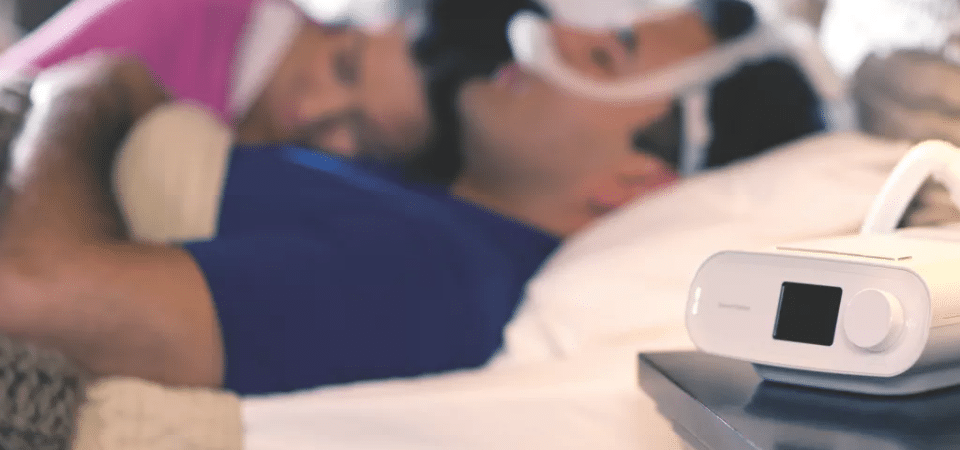 These machines aren't cheap and can cost more than US$1000 per unit. But the newest type of DreamStation – the DreamStation 2 – is not included in the recall.
WORD FROM PHILIPS
Philips tried to put as positive a spin on the situation as they could muster in their news release on the situation on Wednesday.
"We cannot stress enough that Philips is treating this matter with the highest possible seriousness, and are dedicating significant time and resources to address this issue. Our intention is to  give affected patients and customers the service they expect and deserve as we resolve this matter as our top priority.
"This effort includes wide-scale, global ramping up of manufacturing, repair, services, supply chain and other functions to support the correction.
"We are absolutely committed to supporting the worldwide community of patients who rely on our Sleep & Respiratory Care solutions for their health and quality of life, and the physicians and customers who are dedicated to meeting patient needs," the release said.
It seems to be the intention of Philips to eventually repair all units – not just in the US.
"Philips is notifying customers and users of affected devices that the company will replace the current sound abatement foam with a new material that is not affected by this issue. Affected devices currently will be either replaced with a new or refurbished unit that incorporates the new material, or repaired to replace the sound abatement foam in customer units. The new material will also replace the current sound abatement foam in future products," the company said.
"Philips deeply regrets the inconveniences caused by this issue, and we are dedicating significant time and resources to give affected patients and customers the service they expect and deserve as we resolve this matter as our top priority," the company said.
Good luck getting through to the Philips helpline if you have one of these machines I just tried and got a recorded message telling me a bit about the message and advising me to go to the Philips website for any updates, or to wait for my call to be answered. The call was answered and a weary American-sounding voice said "Hello, Can I help you?" before the call dropped.
Presumably Philips is currently receiving lots of calls at the moment from people who are worried about either having to stop using their machine now – and possibly dying from sleep apnea-related complications as a result, or continuing to use the machine and possibly dying from cancer down the line.
The job of trying to reassure such patients/customers can't be an easy one.
But for all those patients who must now find a new provider – how likely is it that they will return to Philips in the future?
RESMED
But its not all bad news – as ResMed, the main competitor to Philips in this market is already benefitting with an increase in their share price. The company saw its share price increase by about eight percent to more than US$231.70 , while Phillips saw its share price drop by almost four percent.
It won't be a great thing though, if it turns out that the foam that ResMed uses in its AirSense and other devices is similar to the Phillips product line.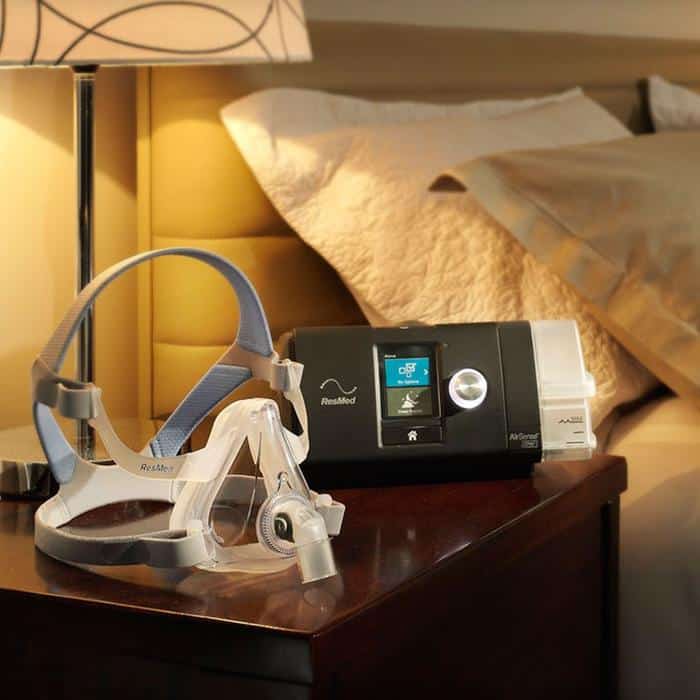 ResMed actually had a recall of one of its machines – the S8 – back in about 2007.
Meanwhile, if any Philips DreamStation patients do end up getting cancer from the device, the company can expect class-action law suits, at least in the US, which could prove quite costly and hit profits.
Luckily, or so it would seem, Philips new DreamStation 2 is perfectly safe, as it uses a safe version of the faulty foam in the DreamStation 1. So perhaps many new users will be happy to use that version over a ResMed AirSense.