JP MORGAN SET TO ADD NUTMEG TO ITS SHELF OF PRODUCTS
US investment bank JPMorgan Chase is acquiring UK digital wealth management company Nutmeg for a reported £700 million, as it seeks to enter the UK market.
The move, which depends on regulatoray approval, comes as JPMorgan moves to launch its new digital bank in the UK.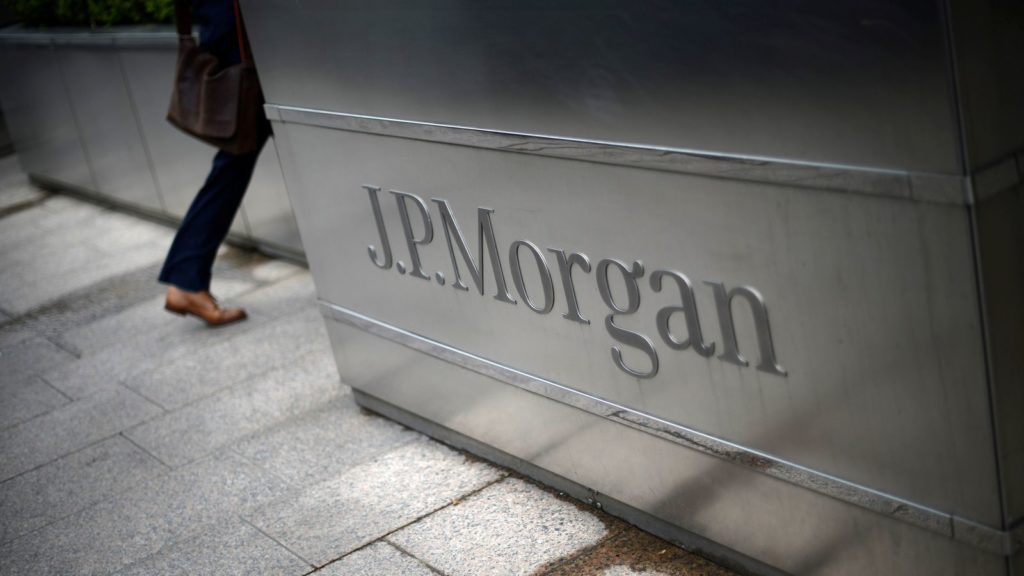 Neil Alexander, the CEO of Nutmeg, sent an email to customers about the new deal on Thursday.
"Today, we're excited to announce that the next chapter for the Nutmeg business will begin, as Nutmeg will (subject to regulatory approvals) become part of JPMorgan Chase. The successful digital wealth management business we have built will form the bedrock of the bank's retail digital wealth management offering outside of the United States over the long term," Alexander said.
Nutmeg has some 140,000 customers with about £3.5 billion in assets under management (AUM) – meaning an average investment of about £25,000 per investor. The intention is that Nutmeg will form the basis of JP Morgan Chase's international retail wealth management.
In comparison, JP Morgan has more than US$2.6 trillion in AUM and is one of the largest asset and wealth managers in the world.
The acquisition will allow JPMorgan to compete directly in the UK with Goldman Sachs and its UK consumer division brand Marcus. Goldman Sachs has been shifting Marcus towards wealth and investments, with the intention of offering a robo-adviser type service similar to Nutmeg.
Meanwhile, Goldman Sachs benefits directly from the Nutmeg sale as it reportedly owns 10 percent of Nutmeg stock.
ROBO-ADVISERS
Robo-advisers (also spelled robo-advisor or roboadvisor) are "digital platforms that provide automated, algorithm-driven financial planning services with little to no human supervision," as defined by Investopedia.
"A typical robo-advisor collects information from clients about their financial situation and future goals through an online survey and then uses the data to offer advice and automatically invest client assets," Investopedia says.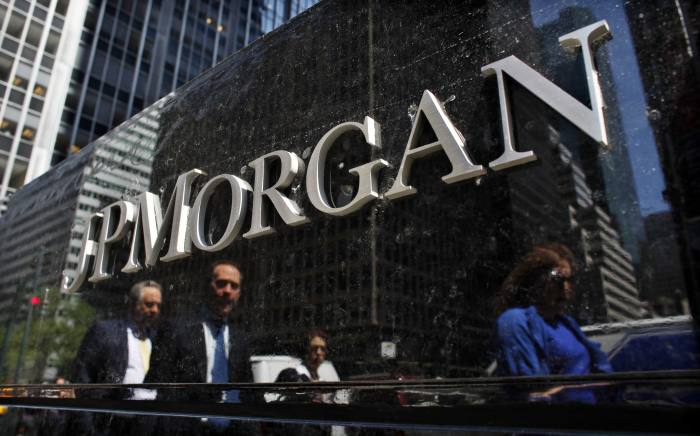 The largest robo-adviser on the market is currently believed to be Vanguard Personal Advisor Service, according to Investopedia with some US$161 billion in AUM. The total amount of AUM on a global basis handled by robo-advisers was US$987 billion I 202, according to Investopedia, and is expected to grow to some US$2.9 trillion by 2025.
Nutmeg and JP Morgan already had a relationship, where Nutmeg was offering portfolios that were managed by JP Morgan Asset Management. That relationship started in November last year, with an investment product called 'Smart Alpha'.
Nutmeg says it is Europe's leading digital wealth manager. The company was founded in 2011 and now has some 220 employees and has raised more than £100 million in funding. With its automated financial planning services, Nutmeg has sought to win customers by offering lower costs than traditional wealth management companies.
But despite its technology platform, and becoming one of the best-known robo-advisers on the UK market, Nutmeg has struggled to make a profit, with reports in October last year that its losses had deepened to £21 million. In April it announced that it had seen revenue growth of some 66 percent and that it was moving "closer to profitability".
NEIL ALEXANDER
"The products and services our customers currently enjoy from Nutmeg will be unaffected and, as the deal completes later in the year after approvals are received, JPMorgan Chase and Nutmeg will be working closely on further developing our offering to the benefit of our investors," Alexander said in the email and  in a blog post on the Nutmeg site.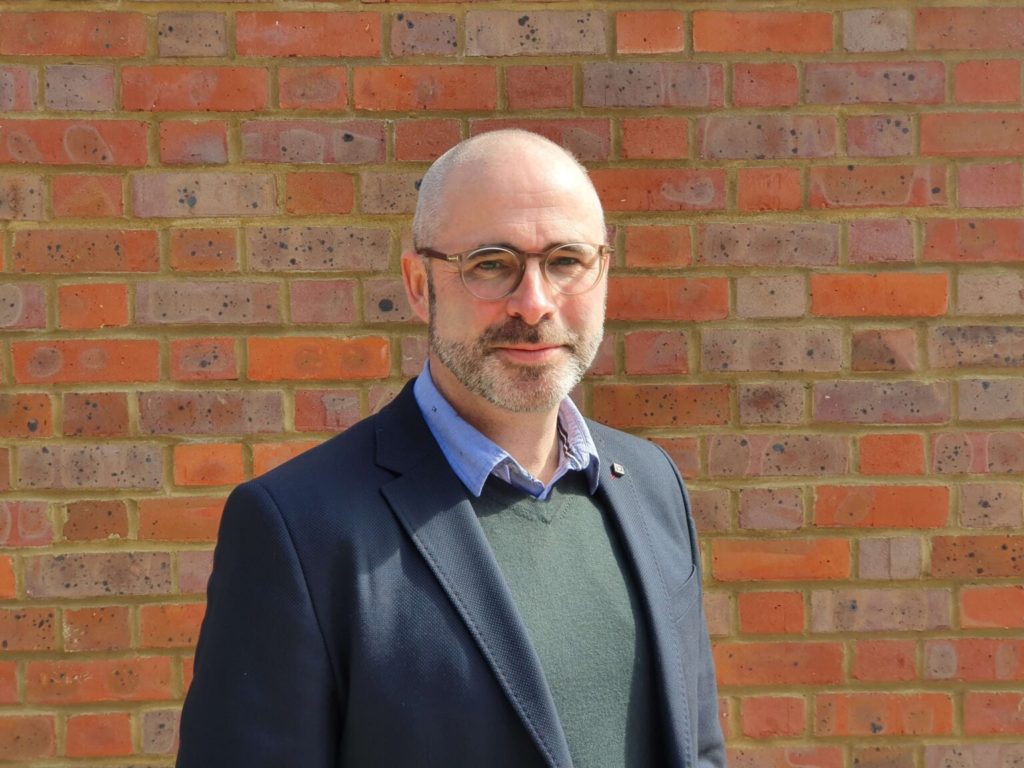 "Nutmeg's customers can expect the same level of transparency, convenience and service that helped make us a leading digital wealth manager in the UK," Alexander also said.
"I am truly impressed with the digital experience that Chase is building for the UK., and this new chapter in our story will see Nutmeg's customers benefit from a wider range of products and services in the future, and allow us to expand into new markets."
SANOKE VISWANATHAN
The development has not yet been reported on JP Morgan's website, but JPMorgan Chase CEO of international consumer Sanoke Viswanathan said: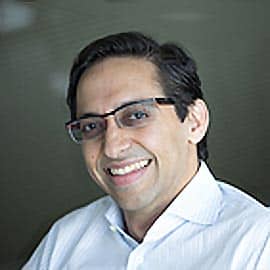 "We are building Chase in the UK from scratch using the very latest technology and putting the customer's experience at the heart of our offering, principles that Nutmeg shares with us. We look forward to positioning their award winning products alongside our own, and continuing to support their innovative work in retail wealth management," said JPMorgan Chase CEO of international consumer Sanoke Viswanathan.
"Nutmeg and JPMorgan Chase will work together to integrate their products and teams and create an even better customer experience", he said.
WHERE"S THE NUTMEG?
There is a question mark over whether the Nutmeg brand will survive the acquisition.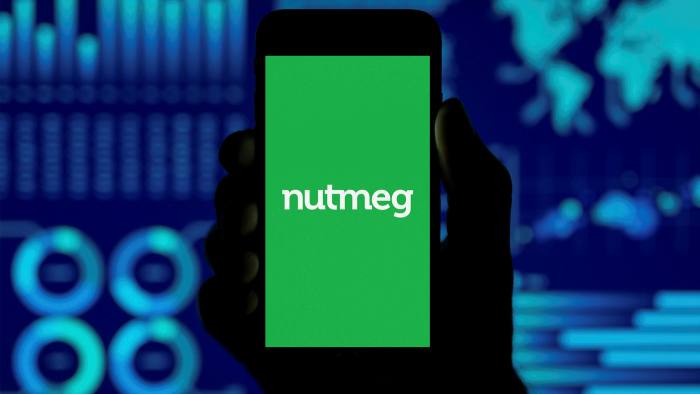 JP Morgan reportedly said that no decision had yet been taken on whether the Nutmeg brand would eventually disappear.
"A considered decision on brand choice over time", JP Morgan said, noting that Nutmeg was "a great brand and enjoys strong consumer awareness".
With an average investment of £25,000 per investor, there is significant scope for Nutmeg to grow further. New investors in Vanguard must invest a minimum of US$50,000 – or about £36,000 – some £11,000 more than the average Nutmeg investor.