Fleet across the Atlantic will be made solely of Boeing 787s
By Ricky Browne
The airline industry has been in a tail spin since the Covid-19 pandemic hit the globe about 18 months ago. And the chances of it every returning to its glory days of 2019 are murky, not just because of the continued pandemic, but due to growing concerns a about global warming.
But that hasn't prevented the introduction of a new airline, Norse Atlantic Airways, from preparing for a launch early next year.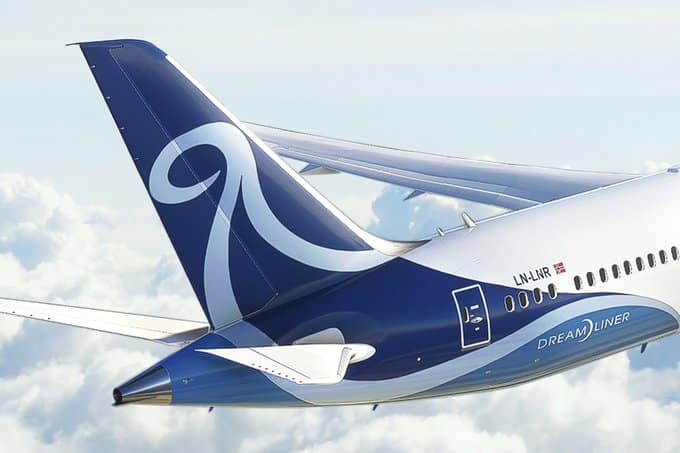 The airline hopes to fill the gap that was left by Norwegian Air.
Norwegian is a budget airline that grew very quickly to offer multiple destinations thoughout Europe and also across the Atlantic, to traditional long-haul destinations like New York and Miami, but also to less-serviced cities such as Austin, Texas and Rio de Janeiro at bargain basement prices.
But the airline was probably overextended, and had to cut its flights to the bone when the pandemic hit. The airline was in bankruptcy protection in Ireland and Norway. It has now started to rebuild its European destinations, but the gap across the Atlantic remains.
Enter Norse Atlantic Airways.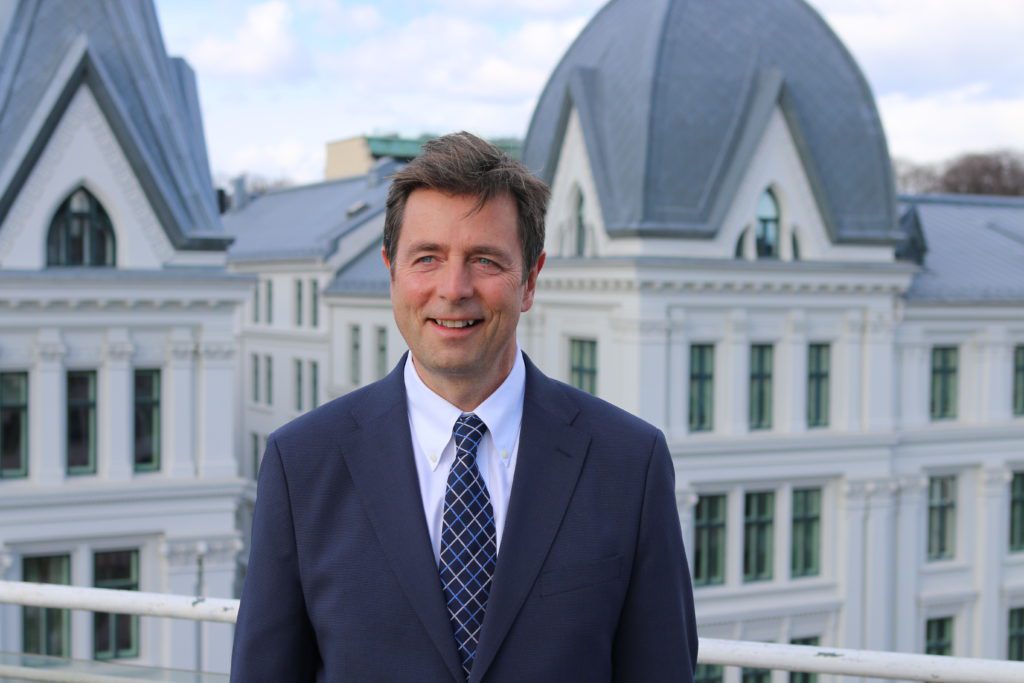 "We strongly believe that there is a need for a new and innovative airline serving the low-cost intercontinental market with modern, more environmentally friendly and fuel-efficient aircraft as the world gradually reopens. Our plans are on track and operations will commence when travel restrictions are lifted and demand for transatlantic travel is back," said CEO Bjørn Tore Larsen via the Norse Atlantic web site.
"Based on the current situation, we anticipate that all our 15 Dreamliners will be flying customers between Europe and the U.S. next summer. We will launch our ticket sales approximately three months prior to first flight and will offer exciting destinations that have proven to be attractive," Larsen said.
The airline is genetically linked to Norwegian Air — Bjørn Kjos (the founder of Norwegian) owns 15 percent of Norse. –so will have learned a lot from the successes and failures of its predecessor. The new airline is expecting demand for transatlantic flights to increase, but it also trying to protect itself from the backlash of climate concerns by using a fleet which it bit says is more environmentally friendly.
"Inspired by the Norsemen who traveled and explored the world with their state-of-the art longships, Norse Atlantic Airways will give people the opportunity to explore other continents by offering affordable flights on board modern and more environmentally friendly Boeing 787 Dreamliners," Norse says in its marketing message.
Dreamliners are said to be some 30 percent more fuel efficient than similar planes. Whether that will entice increasingly environmentally-conscience travellers remains to be seen.
Destinations on the horizon include New York, Miami and Los Angeles from London Oslo and Paris. The airline is also considering routes to Asia. How that will mesh with the name Norse Atlantic Airways remains to be seen. Though a similar name didn't seem to stop Virgin Atlantic.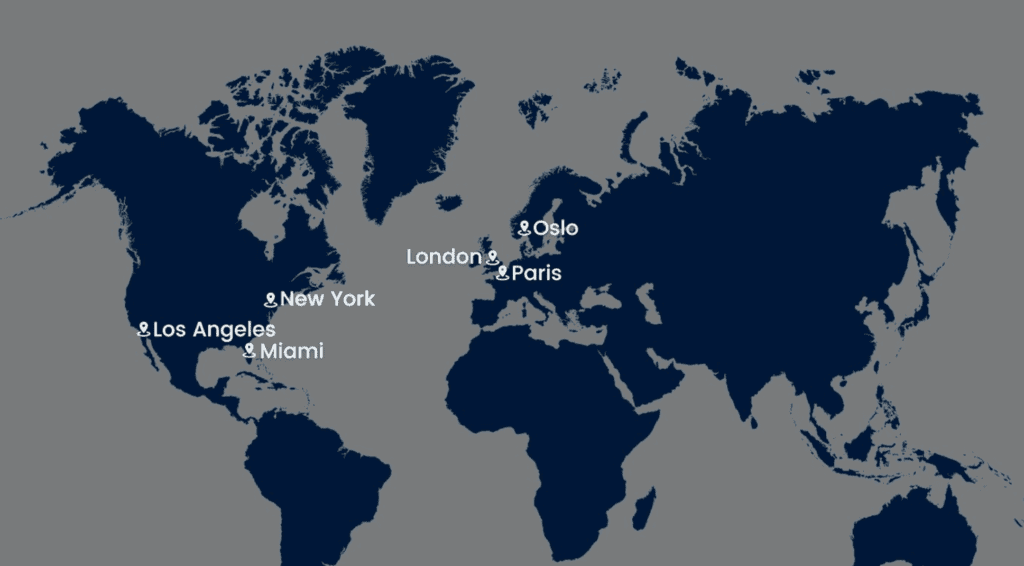 "Like the Norsemen who travelled and explored the world with their state-of-the art long ships, Norse Atlantic Airways will give people the opportunity to explore other continents by offering affordable flights on board modern and more environmentally friendly Boeing 787 Dreamliners," Larsen said.
 Norse was established in February 2021 and actually launched in March and expects to have 1,600 employees by next summer. The airline recently signed a lease agreement for six of the Boeing 787s, creating a fleet of 15 in total.

Transatlantic budget airlines have a habit of failing – from the days of Laker Airways and even PanAm right up to Norwegian Airlines.
But that doesn't mean that Norse will share the same fate, because times have changed radically thanks to the pandemic and the fear of global warming.
Because of the pandemic flourishing in most of the world, Europeans and Americans are less likely to fly to destinations that have low rates of vaccination and high rates of infection.
Countries advise their citizens about which destinations are safe to visit, while limiting entries from some countries. The UK, for example, has a traffic light system listing the countries that can be visited without a problem, to those that might be OK to those that you shouldn't touch with a ten foot barge pole.
So tourists are likely to want to travel to countries that are deemed safe. Right now those countries are those which have had the highest rates of vaccination — mainly in Europe and North America.
But with the great concern now over the damage that air travel does to the environment, many tourists when they do return to international travel may want to travel in more environmentally friendly ways. For Europeans, this could mean taking trains or maybe driving, rather than flying – when going to other European destinations. Ferries are another possibility – but how are those ferries powered – diesel?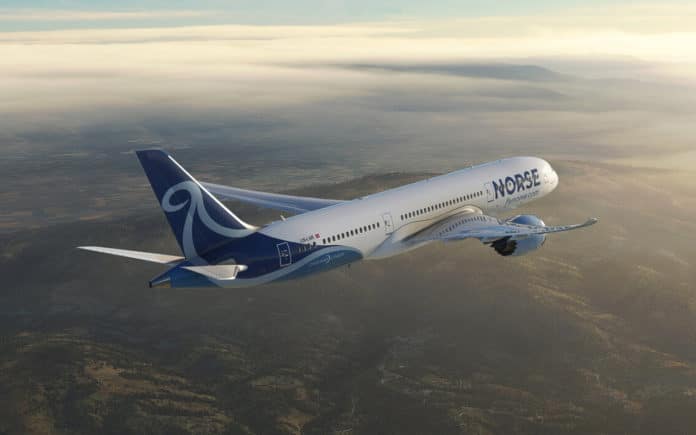 But that is not an option for North Americans who may want to visit Europe, or Europeans going the other way. They will have to fly.
Norse could be onto something this time round – especially as they are promoting the 'environmental friendliness' of their Dreamliners. To tweak the famous United Airlines slogan of the 1960's "Fly the friendly skies" – Norse can say "Fly the environmentally friendly skies."
Whereas demand for flights across Europe could be pressured by climate change, transatlantic flights could be on a high, especially if they can lay a reasonable claim to being environmentally friendly.
As a prospective flyer, here's to hoping that Norse will start to fly to Texas now that Norwegian no longer does, so that people like me can have an easier route to family and friends in the Lone Star State.