Most US allies tweet about anything but Afghanistan
By Ricky Browne
Deflect! That seems to be the main strategy for US President Joe Biden as he manoeuvres around the criticism he has been receiving for his Afghanistan policy.
Biden addressed the nation yesterday about several things – third on the list was a subject that is of great concern to many Americans and people around the world – the evacuation from Afghanistan, and what it means for thousands of lives there.
But Biden didn't want people to think about that. So he spoke about the new infrastructure bill that had just been passed.
And then he spoke about… .
Finally he came to the subject of Afghanistan. The Taliban had already stated that it would not allow the US to extend its own evacuation end-date of August 31. And Biden would not be swayed by the pressure from its G7 allies to extend the evacuation so that more people could be got out safely.
Biden refused to extend the evacuation date – appearing to much of the world to be taking orders from the Taliban.
The move has earned Biden a lot of criticism online. But not everyone was critical.

"@JoeBiden made a commitment to the American people when he ran for president that he would bring America's military involvement in Afghanistan to an end. It's the right decision", tweeted Vice President Kamala Harris earlier today.
Biden also got some support from Ilhan Omar, the young Democrat congresswoman who is also a regfugee.
"This is incredible!" she tweeted, in response to a previous stamen from CNN reporter Natasha Bertrand who said "Biden says the US has now overseen evacuation of more than 70,000 people (!) from Afghanistan since August 14, ten days ago."
There has been no tweet about Afghanistan from Alexandria Ocasio-Cortez since August 16, normally very vocal in her criticism of anything she finds to be politically unfair. On that day she tweeted: "For all those who lost, sacrificed, suffered, and served in the last 20 years of war and occupation, the United States has a singular responsibility in extending safe refuge to the Afghan people. That is the absolute floor."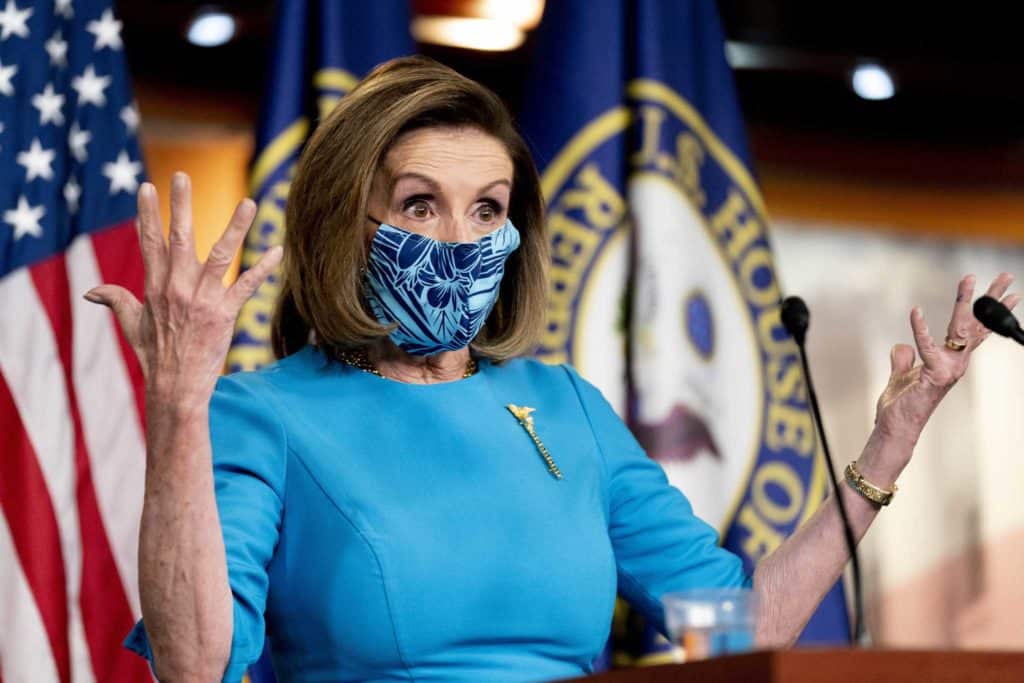 Nancy Pelosi, speaker of the house, has also had nothing to say on Afghanistan – although she has had lots to say about infrastructure and the coronavirus vaccine.
Her most recent statement about the situation was on August 15. "The President is to be commended for the clarity of purpose of his statement on Afghanistan and his action. The Taliban must know the world is watching its actions. We are concerned about reports regarding the Taliban's brutal treatment of all Afghans, especially women and girls." Nothing since then.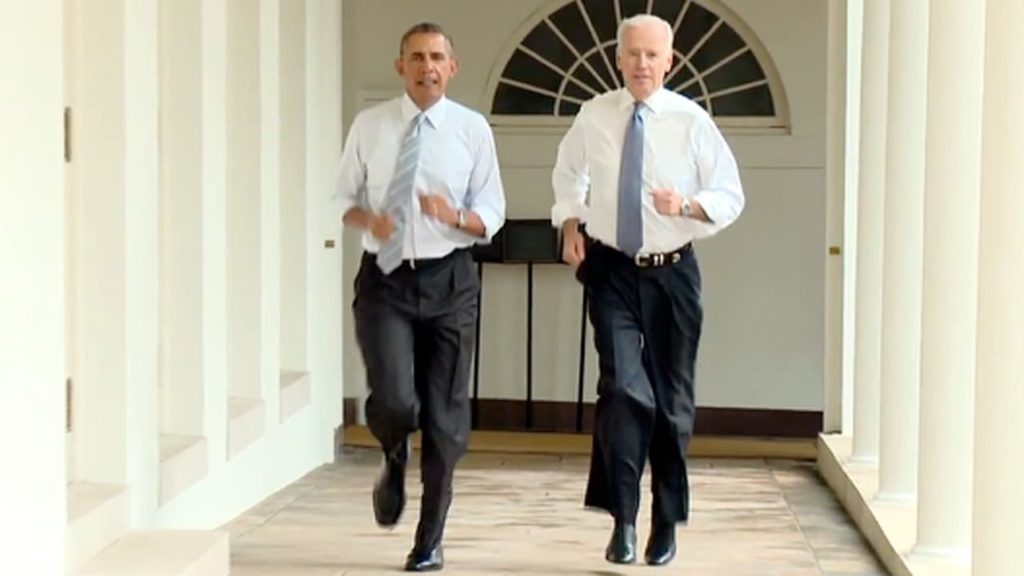 Former Democrat President Barack Obama has said nothing about Afghanistan in his tweets. His most recent tweet was yesterday to note the start of the Paralympics. Before that he tweeted about the earthquake disaster in Haiti on August 17.
A quote attributed to Obama about Biden before he won the Democratic nomination has been doing the rounds on some media. "Don't underestimate Joe's ability to fuck things up." he is said to have said. Its not known if that is something he would still support. But when it comes to Afghanistan, Obama has tweeted nothing.
Likewise his wife Michelle Obama, who's most recent activity was on August 20, when she retweeted a tweet from Girls Opportunity on the earthquake in Haiti.
Nothing on Afghanistan.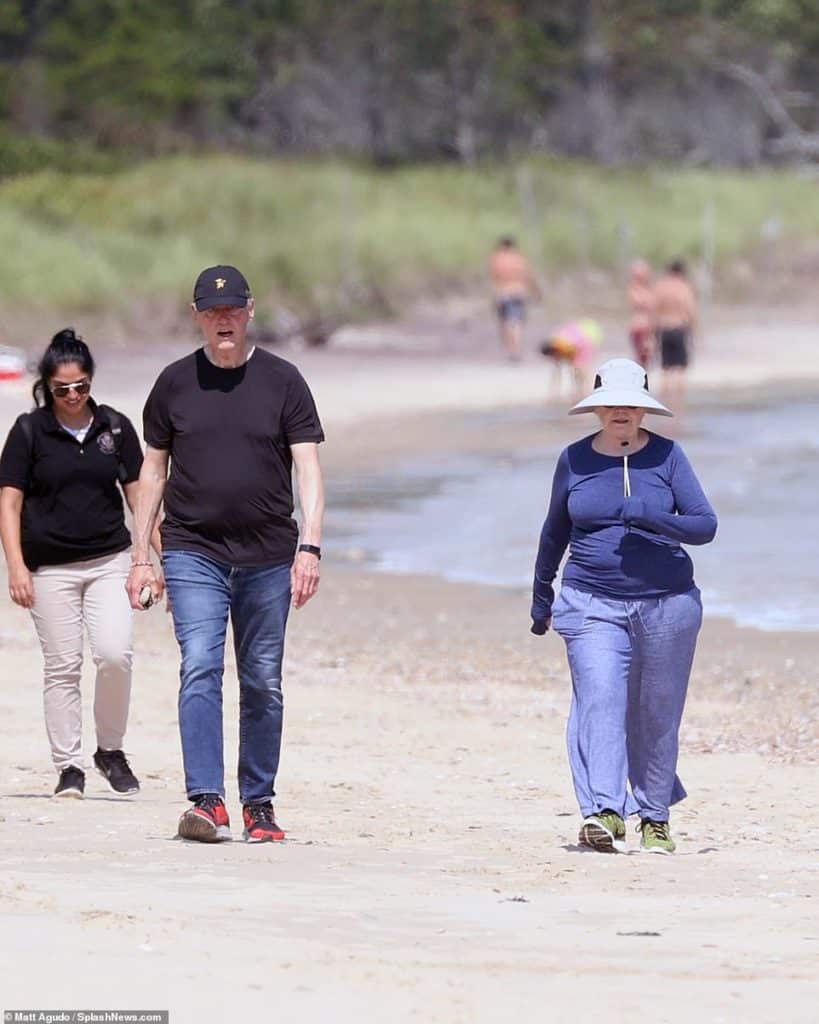 Former Democrat President Bill Clinton has also had nothing to say about Afghanistan. His most recent tweet was on August 20 to compliment Joe Biden on choosing Rahm Emanuel and Nick Burns as Ambassadors to Japan and China.
Likewise his wife, former Secretary of State and former DemocratPresidential Nominee.
Her most recent tweet was about laws on voting, and giving support for a March On for Voting Rights. Yesterday she tweeted about how important it was for kids to get vaccinated before going to school, and another to praise the new (unelected) female governor for New York.
She has tweeted nothing about Afghanistan. But on August 15 she retweeted a tweet from Malala, who expressed her shock at the Taliban taking control of Afghanistan.
Former US President Donald Trump has tweeted nothing about Afghanistan, as unlike the Taliban, he is banned from that social media outlet.
George Bush (II) doesn't tweet, but seems to be keeping quiet about the whole affair, though he was the one who invaded Afghanistan in the first place, and then later stated "Mission Accomplished".
Biden himself preferred to tweet about the infrastructure bill rather than Afghanistan or the chaos at the Kabul airport.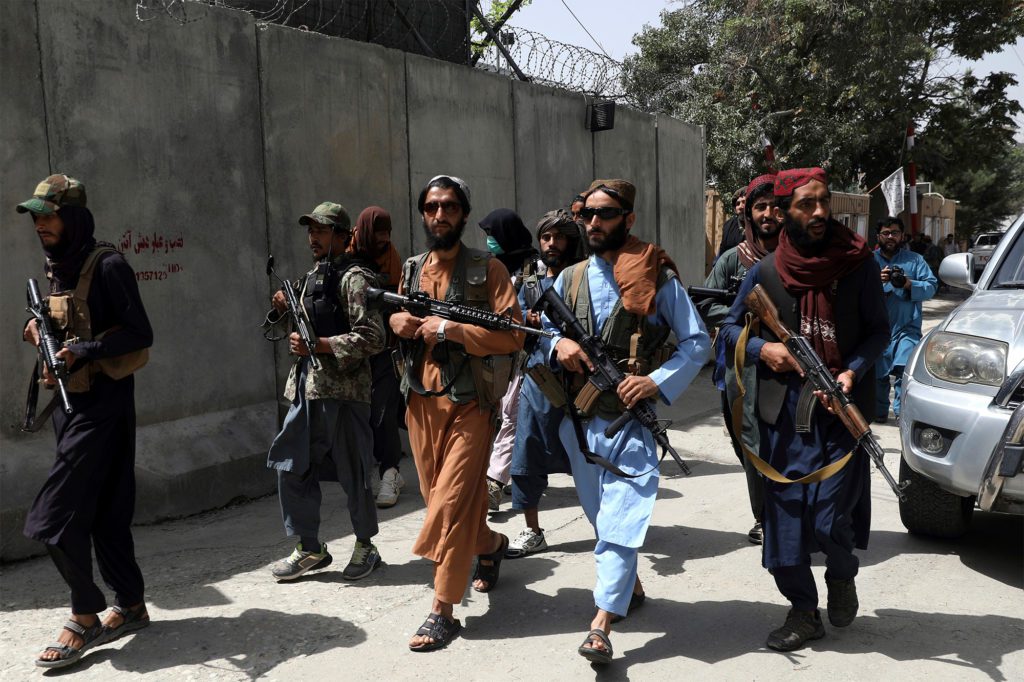 "Thank you to @SpeakerPelosi and every Democrat who came together to advance our Build Back Better Agenda in the House. The House's historic vote is a huge step forward in our work to restore America's economy, rebuild our infrastructure, and invest in our shared future," tweeted Biden earlier today.
Earlier yesterday, he tweeted about the virus.
"To the millions of Americans who have been waiting for full FDA approval—go get your COVID-19 shot now," he tweeted, along with a video of him talking on the subject.
Earlier in the day he did tweet about Afghanistan, running a video of him from his news conference.
"The United States stands by the commitment we've made to evacuate people—and this includes vulnerable Afghans, such as women leaders and journalists," he tweeted.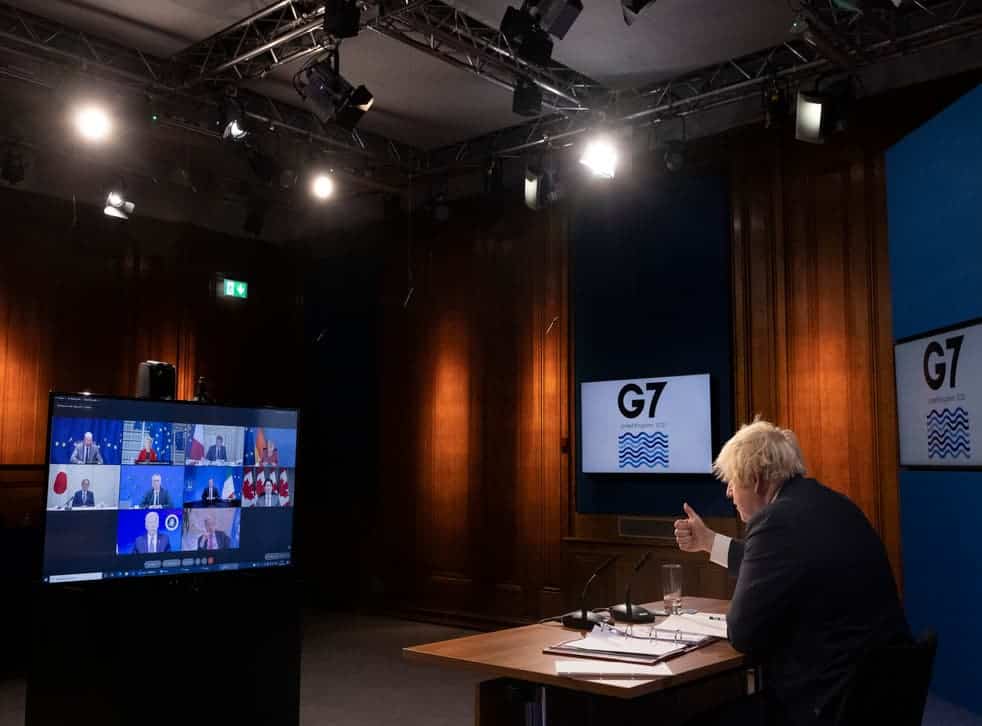 This is in contrast to UK Prime Minister Boris Johnson who has been more direct in his tweets about Afghanistan.
"I'm very proud of our incredible Armed Forces who are working flat out to support the evacuation operation in Kabul," Johnson tweeted earlier today.
With that he retweeted a more official tweet from the 10 Downing Street account: "British forces are working tirelessly to support the evacuation operation in Kabul. ​​​​10,291 people have been evacuated from Afghanistan since 13 August, more than 5,500 of which are Afghans and their families."
PENTAGON PRESS CONFERENCE
Meanwhile, the Pentagon is trying to project an image of a smooth evacuation process. Major General Hank Taylor in a news conference spoke about how many military aircraft lifted 11,000 personel the previous day.
That is 90 flights total yesterday that left the Kabul airport" 19,000 people safely out when including evacuations by coalition partners.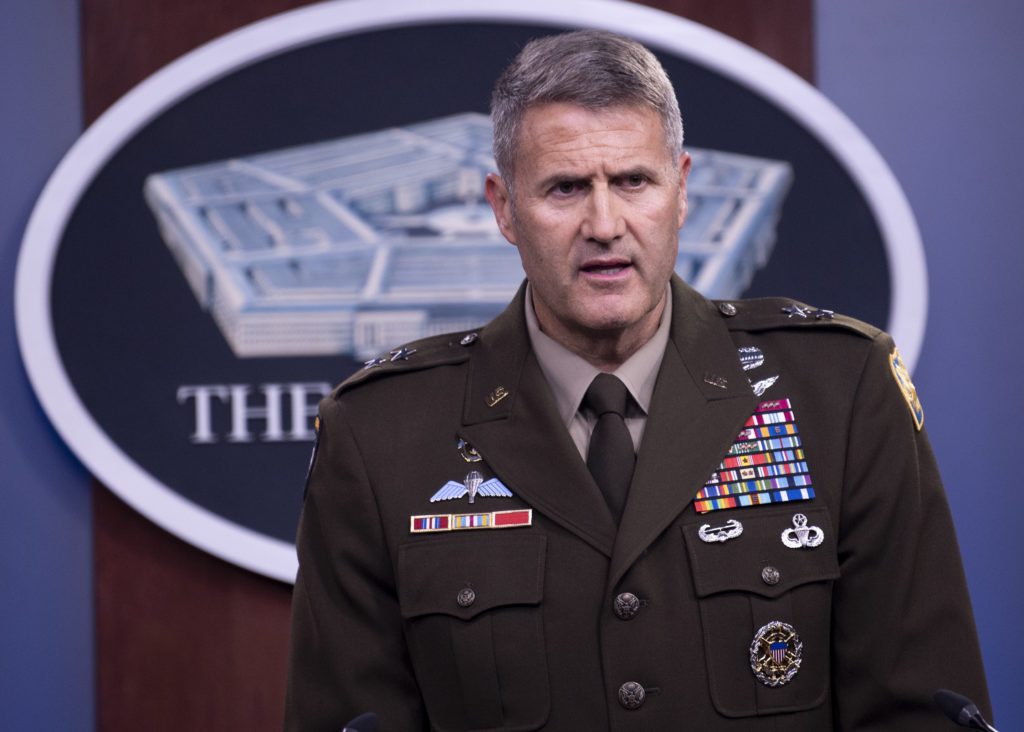 "Every 39 minutes yesterday a plane departed Kabul airport" he said. But it has been reported by the BBC that many of those planes carried virtually no passengers. He didn't speak to that.
The total amount of people evacuated from the country is 83,000.
There are 10,000 people still at the airport who want to get out, Taylor said. But that ignores the thousands more who are not able to get to the airport due to the Taliban. There is no word on how many people in total should be pulled out from Afghanistan.
Its another form of deflection. Don't look at the disaster that is happening on the ground in Afghanistan – look to the air, and how many people we are safely getting out.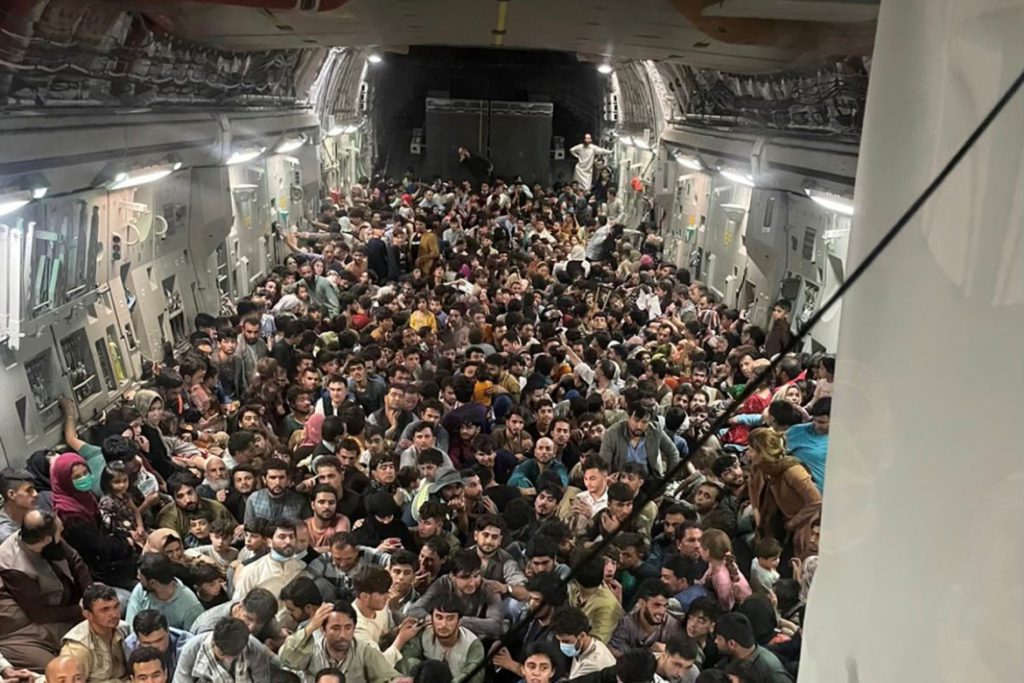 But it is now believed by many to be mathematically impossible for the United States and its partners to evacuate all those people who need to be evacuated.
As bad as the situation is now, there is a high likelihood that things could get much worse, as the panic level intensifies as the final plane prepares to leave Kabul on August 31. But things could get even worse after that point, when the Taliban – who have been restraining themselves with various degrees of success – will have a freer hand to deal with the people who they view as traitors.
At that point, if people who helped the US or Nato troops over the last 20 years are executed by the Taliban in their preferred barbaric methods, it will reflect very poorly on Joe Biden's presidency, and will reflect very badly on how valuable the US is to actually have as an ally.
If that happens, we can expect to see even less tweets in support of Joe Biden and his Afghanistan policy from his political allies – and may even start to see some expressions of concern. But until then, most of his political allies in the US will steer clear from making any tweets at all about the calamitous affair.