Obama and Cuomo change tack
By Ricky Browne
So it looks like some of the mud that Democrats threw at Donald Trump during his presidency is now hitting the faces of some of the previous throwers.
Both former US President Barack Obama and current New York Governor Andrew Cuomo have created images of being upright politicians who believe in fair play and not resorting to the kind of behaviour shown by Republican opponents such as Donald Trump. But both have had to change tack recently as they faced public backlash from awkward positions they have found themselves in.
BARACK OBAMA
First up is former President Barack Obama, who was to celebrate his 60th birthday this weekend at his multimillion dollar masion in Martha's Vineyard, with more than 400 guests and more than 200 people hired for the event.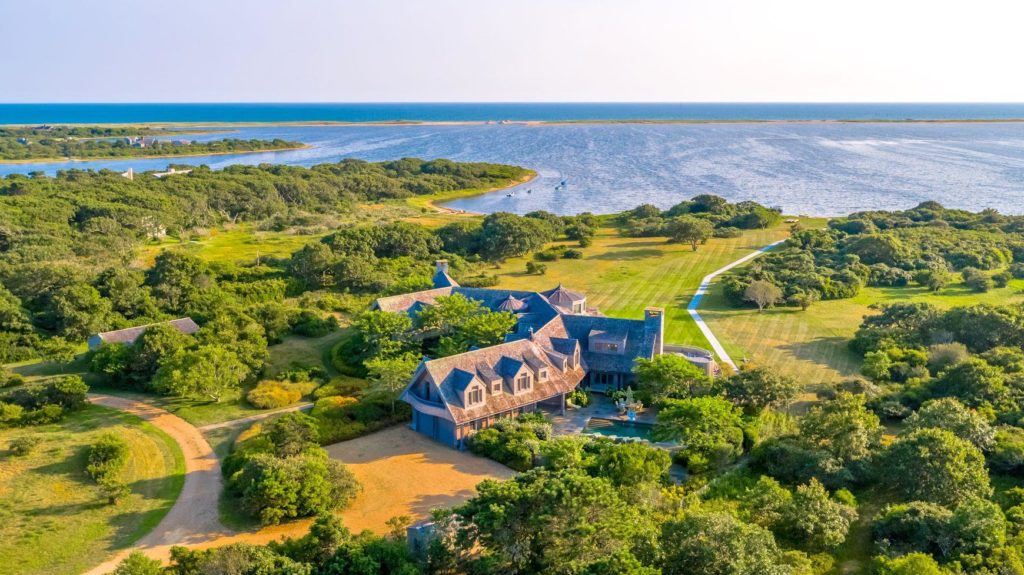 There was a lot of blowback – with several people pointing out that if Trump had attempted to have a similar function that the outage from the media would have been immense.
President Joe Biden made a point of saying that he wouldn't be attending the event, but welcomed Obama to the post-60 club – a club he's belonged to for nearly 20 years.
A presidential spokesman speaking from the White House tried to put as good a face on the event as possible, saying that Obama would be following all protocols, and that people attending were encouraged to have vaccines.
But others said they would start to take the pandemic seriously when the former president did the same thing, and wondered if it would be OK for them too to have parties with more than 600 people in attendance.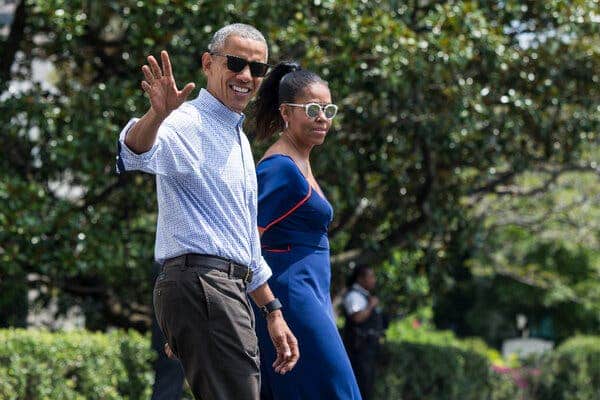 It didn't take long for Obama to scrap the whole party. Yesterday it was announced that he would mark the occasion with just close friends and family.
"This outdoor event was planned months ago in accordance with all public health guidelines and with COVID safeguards in place," Obama spokesperson Hannah Hankins said in a statement, printed by ABC News. "Due to the new spread of the delta variant over the past week, the President and Mrs. Obama have decided to significantly scale back the event to include only family and close friends."
So nothing to do with the public uproar around the event – only due to an increased threat from the delta variant.
It isn't known if that would mean 600 people, including the previously invited celebrity guests of Oprah Winfrey, George Clooney and Steven Spielberg. Can you disinvite such important people? So maybe scrapped isn't the right word – maybe scaled back would be better.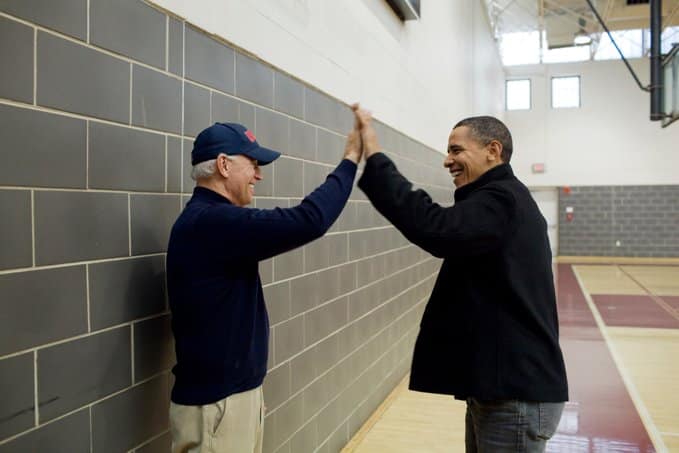 After the step down, Biden came out with another tweet saying:
"Happy birthday, @BarackObama. I'm proud to call you a brother and a friend — and I'm grateful for your selfless service to this nation." And with it he posted a photo of the two presidents giving each other high fives.
ANDREW CUOMO
Fortunately for Obama not much attention is being paid to his smaller party, thanks to news about Democrat Governor of New York Andrew Cuomo.
Cuomo has been accused of sexual harassment  by 11 or more of his New York state employees, including his own staff– many of them young women. His Attorney General Letitia James says she believes the women.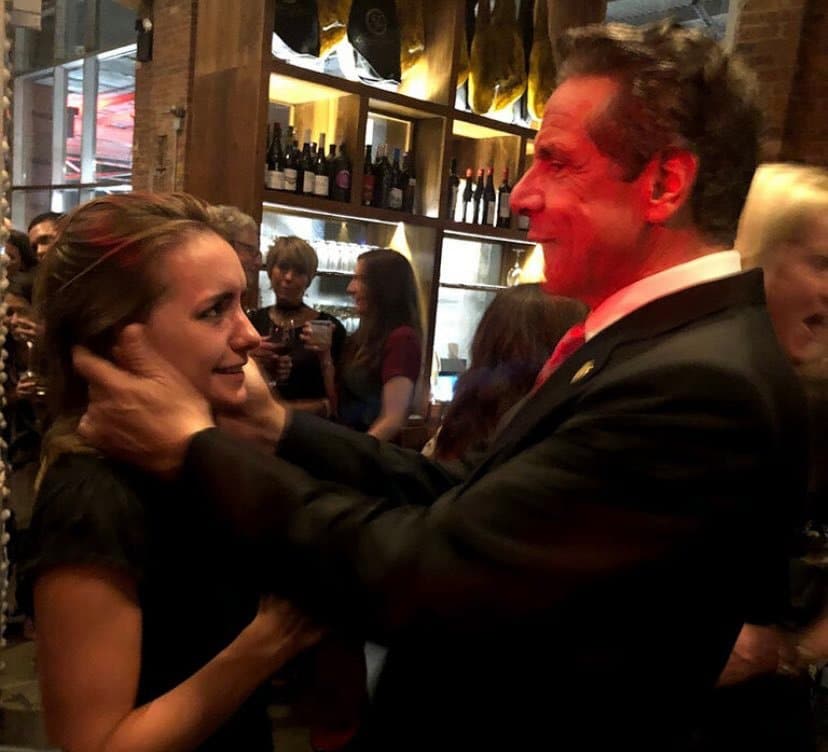 Meanwhile, people in conservative media are saying that the accusations of sexual harassment maybe bad, but far worse are the accusations that thousands of deaths of se older people in nursing homes from Covid-19 was covered up.
"I want you to know directly from me that I never touched anyone inappropriately or made inappropriate sexual advances. I am 63 years old. I have lived my entire adult life in public view. That is just not who I am and that is not who I have ever been," Cuomo said in a video statement which he released on his Twitter account and elsewhere.
He basically denied each allegation and noted that one of his own family members had suffered from sexual assault. "I couldn't take the pain away – I still can't" he said – to explain how he would never do that to another person.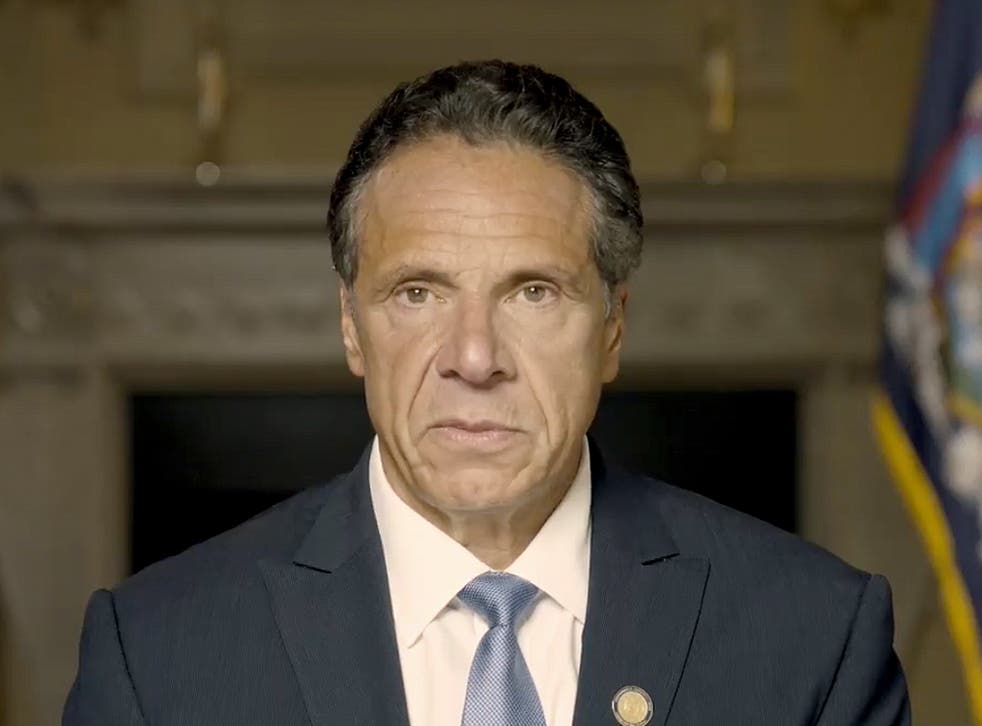 "I welcome the opportunity for a full and fair review before a judge and n front of a jury, because this just did not happen" Cuomo said.
Cuomo showed multiple images of him in "everyday reactions with New Yorkers" kissing all sorts of people, young, old, black, white,, famous and just regular people,  women and men, his mother and father (former New York Governor Mario Cuomo) – to show that this is just something he does, and has always done, and isn't just meant to be a way of getting people to relax.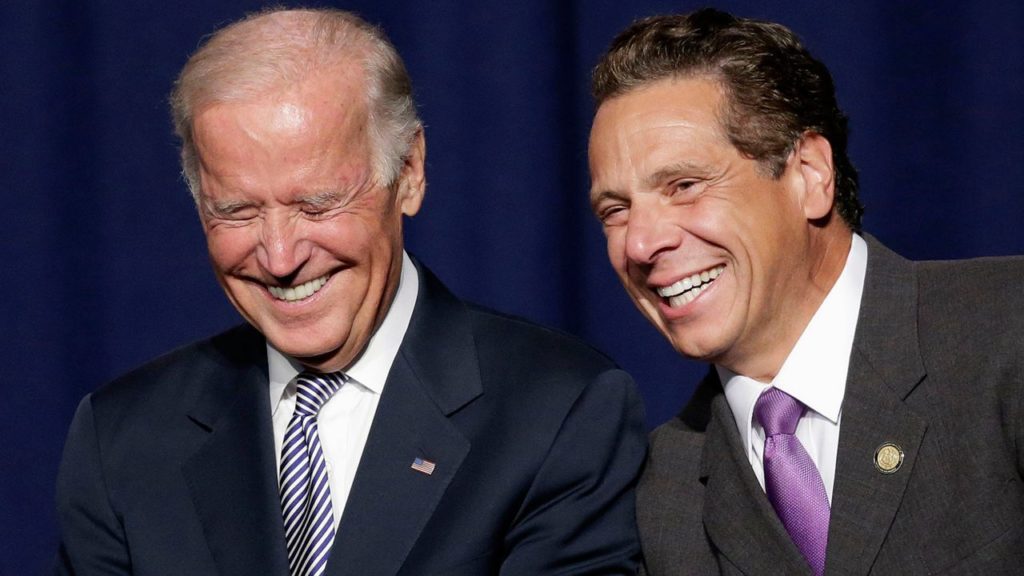 But statement or not – his ally Democrat President Joe Biden was among those who wasn't buying it – and came out and said that the governor should resign. There are even calls for his impeachment, though Biden didn't seem to go that far.
But there would be no feel-good photo of Biden high-fiving Cuomo, that's for sure.
Cuomo seems to be much more open minded in his opinion on sexual harassment, and what should happen to people who are accused – whether rightfully or not. But this appears to be opposed to the opinion he expressed when Judge Kavanaugh was accused of sexual assault when he was nominated for the position of Supreme Court Judge back in 2018.
He printed his comments in a tweet on his site, stating:
"The allegations of sexual assault against Judge Kavanaugh are disturbing and deeply concerning. I call on the Senate to postpone any vote until the allegations are fully investigated. Our democracy demands nothing less," he tweeted.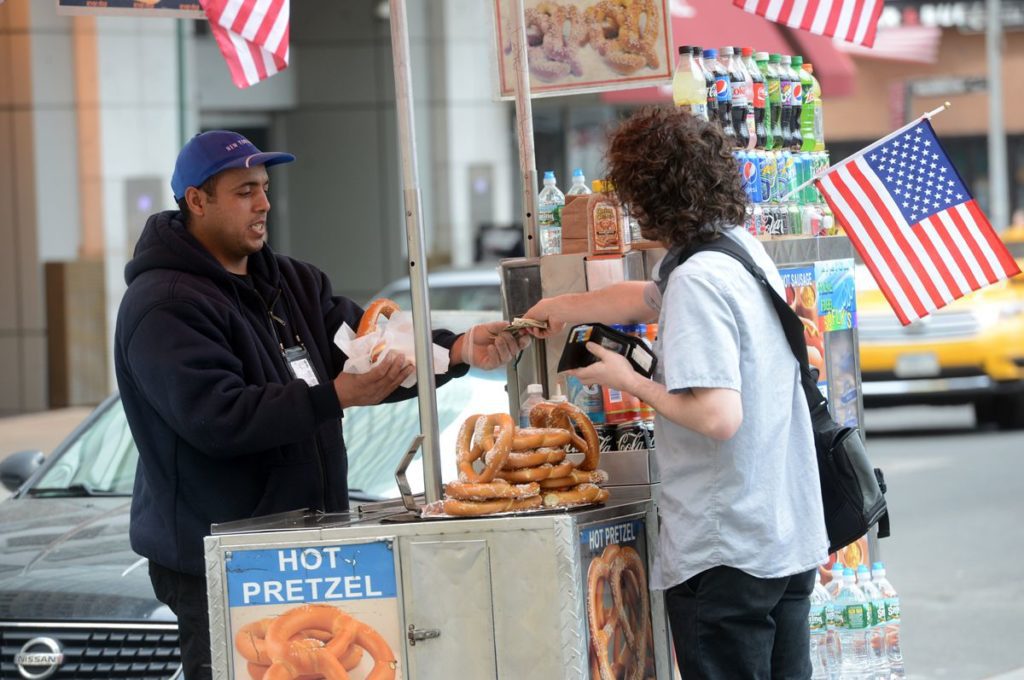 How Democrats will find it possible to support a man with multiple accusations of sexual impropriety when they used such charges against Trump and Supreme Court nominee James Kavanaugh remains to be seen. But New York is famous not only for being a blue Democratic state, but also for the quality of its pretzels.
Many of the more than 4,000 people that replied to Cuomo's tweet have come out in support of the Governor, noting that hugging and kissing is a part of his Italian-American culture.
"I stand with the governor I don't care what anyone says! Something about this case just doesn't smell right: the timing, how all these women came together at the same time with the exact same story," tweeted Carol@carolki13.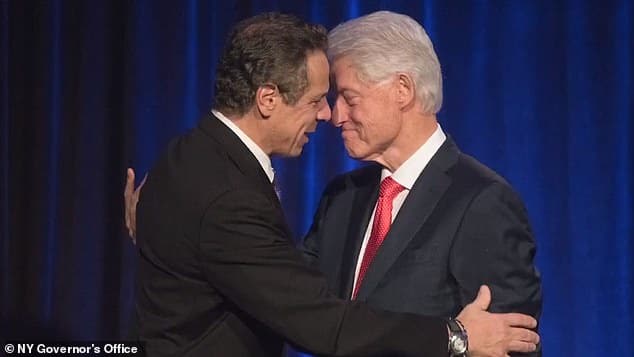 But other people weren't as forgiving, including TheMrHayBrown who tweeted: "This response is almost as horrendous as the accounts of what you did to all these women."
Brian Winters retweeted a comment he had made previously back in 2013 about sexual harassment. "There should be a zero tolerance policy when it comes to sexual harassment & must send a clear message that this behaviour is not tolerated."
It's unlikely that Cuomo would make a tweet like that today.
This could be the beginning of Cuomo's fall from grace. During the first wave of the Covid-19 pandemic in the United States Cuomo used to give daily briefings about what was going on in the State, occasionally taking a swipe at US President Donald Trump and his handling of the crisis. Cuomo earned many fans who liked the way he appeared to calmly take a hold of the situation.
Many people thought that he would make a good president, and wished that he would have made a run for it in 2020. That didn't happen, but many then hoped that he would make a run for it in 2024.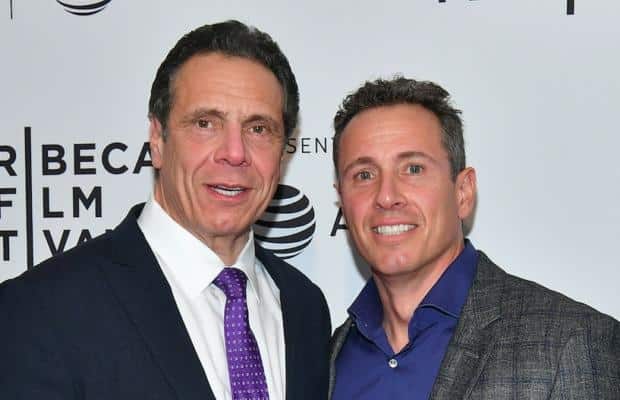 That might not be something that Joe Biden would appreciate, as he has stated that he expects to make a run for a second term.
So Barack Obama may have escaped further criticism by cutting back on his guest list. But Andrew Cuomo is unlikely to have any such luck. Mind you, Cuomo has had three terms as New York Governor, so his political expertise shouldn't be underestimated. And he also has the possible advantage of having Chris Cuomo, a CNN newscaster, as his brother – who can hopefully give him good advice on how to handle the media.