Things must be getting serious when the Prime Minister finds a comb
By Ricky Browne
Things must be getting serious for Prime Minister Boris Johnson and this government, as at today's Coronavirus Press Breiging at Downing Street, the PM seemed to have taken care to brush his hair.
Whenever his hair is brushed, it suggests that viewers might want to fasten their safety belts for what is about to come.
He has quite a lot to be serious about.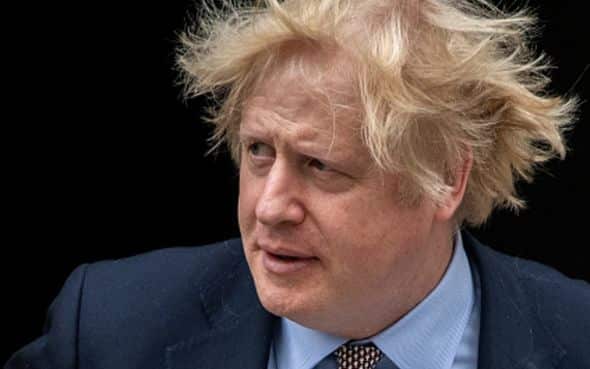 First, the terrorist threat in the UK has increased from substantial to severe due to the bomb attack in Liverpool on Remembrance Sunday yesterday.
"We will never give in to those who seek to divide us with senseless acts of violence, and our freedoms and our way of life will always prevail," Johnson said.
Secondly, concerns about Covid remain high, with people over the age of 40 now in line to get a booster shot.
In the briefing Johnson said there were "storm clouds forming over the continent" in terms of a new Covid wave, urging continued vigilance. Cases in the UK have started to increase again, with some 39,700 people testing positive in a single day.
"We don't yet know the extent to which this new wave will wash up on our shores, but history shows we cannot afford to be complacent," Johnson said.
It appears that the booster shot is to become more important and it could be that soon someone will not be considered to be fully vaccinated unless they have had three doses. So far some 12.6 million people have had a booster dose – which people can take six months after their second shot.
 "It would be an utter tragedy if, after everything we have been through, people who had done the right thing by getting double vaccinated ended up becoming seriously ill or even losing their lives because they allowed their immunity to wane by not getting their booster," Johnson said.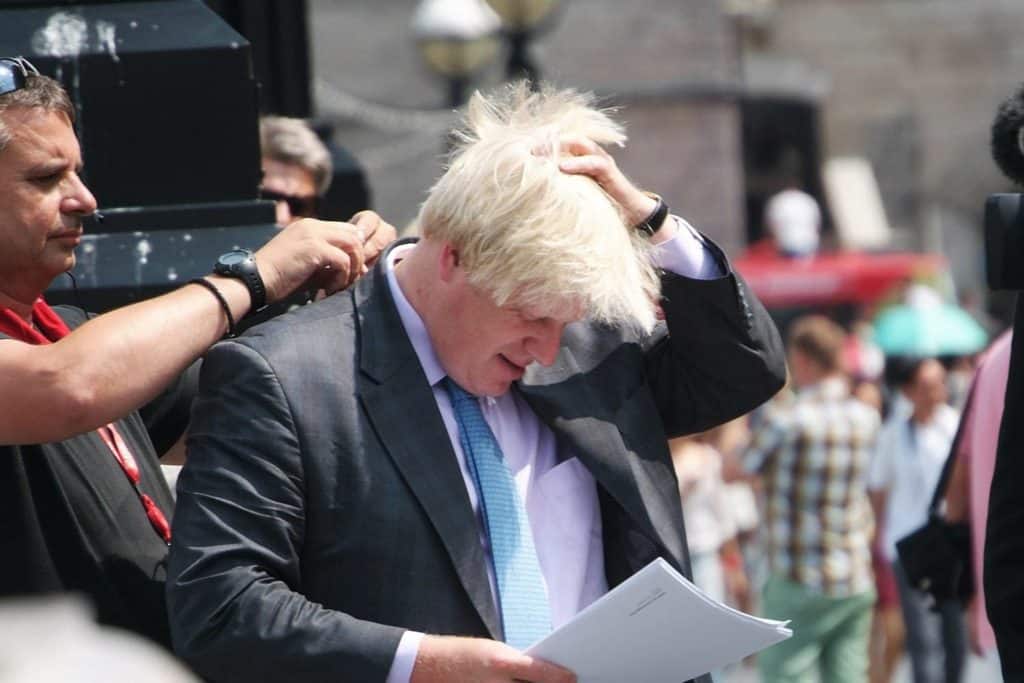 Thirdly, there is rising concern over the health of the Queen, who yesterday did not show up to commemorate Remembrance Sunday, due to spraining her back. She was expected to lay a wreath at the Cenotaph, after some two weeks off many of her duties on the advice of her doctors. As the pandemic is far from over, it may be necessary for the Queen to continue to avoid some public occasions, which while reassuring on one hand, may help to increase concern.
Fourthly, the number of immigrants crossing the Channel from France to gain entry to the UK has been on the increase. Apparently most of these immigrants, from Africa, the Middle East and Afghanistan never got the memo, that now that Brexit in is effect, Britain is no longer a desirable economy. Last week more than 1000 people made the crossing on one day, a new record, at least this year. More than 22,000 people have crossed the Channel so far this year. Meanwhile, thousands of potential immigrants are trying to get into Poland from Belarus – and its likely that many of them have the UK as their preferred ultimate destination.
But fifthly, and perhaps most importantly for the longevity of the Conservative government, the party has now fallen below Labour in a recent poll published by The Observer.
"Labour has recorded its first poll lead over the Conservatives for almost a year in the wake of the row over Tory sleaze and second jobs, according to the latest Opinium poll for the Observer" the paper said.
Really, neither party is doing particularly well, so its not much for Labour to crow about. Labour recorded 37 percent support, just one point ahead of the Conservatives. But it could represent the beginning of a turn-around for the opposition, and a fall back for the Conservatives.
And the news for Johnson personally isn't great either, with him only just ahead of opposition leader Keir Starmer in terms of popularity.
"Johnson is now just one point ahead in terms of who people think would make the best prime minister, with 26% to Starmer's 25%. However, both trail to the 34% of voters who opted for "none of these"," The Observer said.
Part of the decline was due to a successful campaign by Labour to suggest that the party was returning to sleaze – a line that was effectively used by Tony Blair against the John Major government in the 1990s.
Though the Conservatives might not want to put all their trust in a poll that was printed by the Labour-supporting Observer, it is an indicator that the party is losing support. There is lots of time before the next election – but still, the situation may be serious enough for Johnson to try and tame his mop.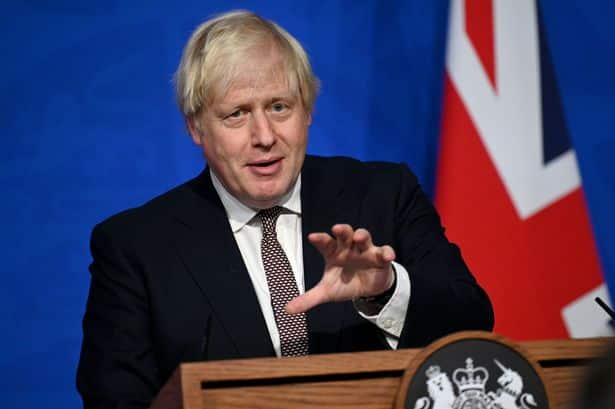 Its not that Johnson's hair was neatly brushed, at least when measured against other members of his team, such as the immaculate parted hairstyle of Chancellor of the Exchequer Rishi Sunak, or even the smooth-headed Health Secretary Sajid Javid.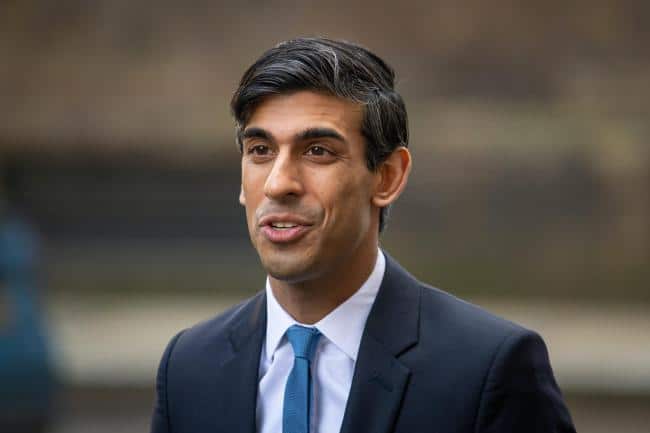 But it did appear that the Prime Minister had made an attempt, which is often not the case, as he has built a personal brand that partially revolves around mussed-up blonde locks.
The thinking behind the look is to presumably present an everyday guy, who is a little beyond his depth, but is trying to make a good hash of it. This tends to not be a look that most leaders of state covet – its hard to imagine, for example, Margaret Thatcher looking like she had just crawled through a hedge backwards, with her carefully coiffed hairstyle.
So it is a look that does set him apart from virtually every other world leader. Here is a lovable buffoon who'd never do anything to hurt you, and who's greatest wish is that everybody should have a jolly good time, seems to be the message.
The look helps to conceal Johnson's intelligence and political ability of appealing to a wider group than most Conservative prime ministers. An Eton and Oxford-educated member of a group of people that Labour's Deputy Leader Angela Rayner referred to as 'Tory Scum' – Johnson is still likeable to hundreds of thousands of working class people who previously only voted for Labour. And his carefully un-coiffed hairstyle helps him to achieve that.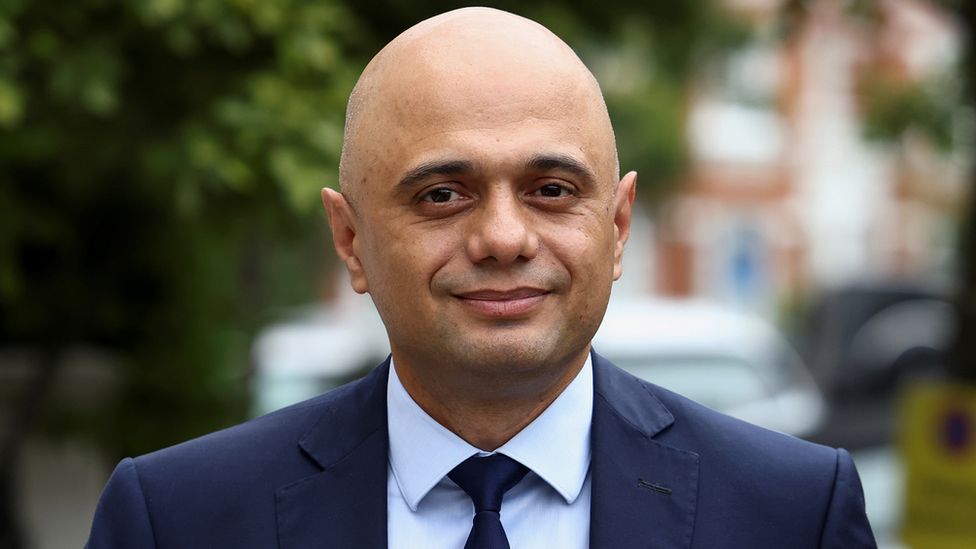 But it doesn't work when a level of seriousness is required. And today was one of those days.
But Christmas is still on – at least for the moment – Johnson said. And the good news is that there are plenty of turkeys around – and workers from Europe to help dispatch them to supermarket freezers. Not such great news for the turkeys though, who may be hoping that Christmas will be called off.