Falling unemployment may challenge idea that Brexit is bad for economy
By Ricky Browne
The British economy seems to be defying predictions of doom and gloom following Brexit and during the continuing Covid pandemic.
News out of the Office of National Statistics today is that unemployment remains low with the number of vacancies at an all-time high with almost 1.2 million jobs available. A total of 160,000 people got jobs during September and October, meaning that the workforce had grown to 29.3 million employees.
"The number of job vacancies in August to October 2021 continued to rise to a new record of 1,172,000, an increase of 388,000 from the pre-coronavirus pandemic January to March 2020 level, with 15 of the 18 industry sectors showing record highs.," the ONS reported today.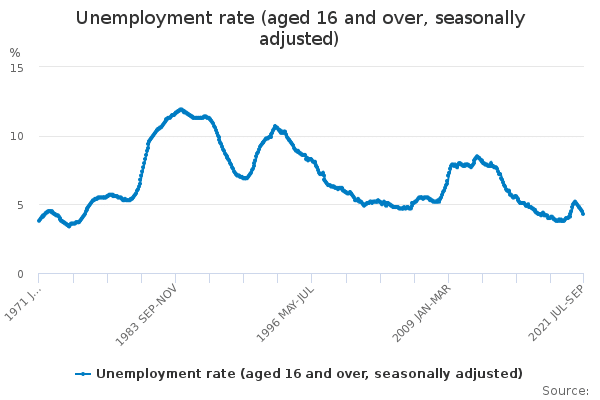 Meanwhile, given the shortage of cheap labour from Europe, wages have also been rising.
"In July to September 2021, annual growth in average total pay (including bonuses) was 5.8% and regular pay (excluding bonuses) was 4.9%" the ONS reported.
Now the concern from the media seems to be that unemployment is too low, and that its making it difficult for businesses to attract and keep workers, without increasing wages and improving work conditions.
The horror!
But not everyone sees this as an unfortunate development – including Chancellor of the Exchequer Rishi Sunak who tweeted – well crowed really – "Unemployment down for nine months in a row. Record numbers of people in work — 100,000 young people in Kickstart jobs."
He included a front page from a Guardian newspaper last July that predicted that there would be mass unemployment. "Proud that this didn't age well," he tweeted.
In another tweet he spoke specifically to the Kickstart Scheme, saying: "Brilliant news that more than 100,000 young people have started new roles under the Kickstart Scheme. That makes Kickstart one of the fastest job creation programmes ever in this country and I've seen first-hand how it has transformed people's lives. "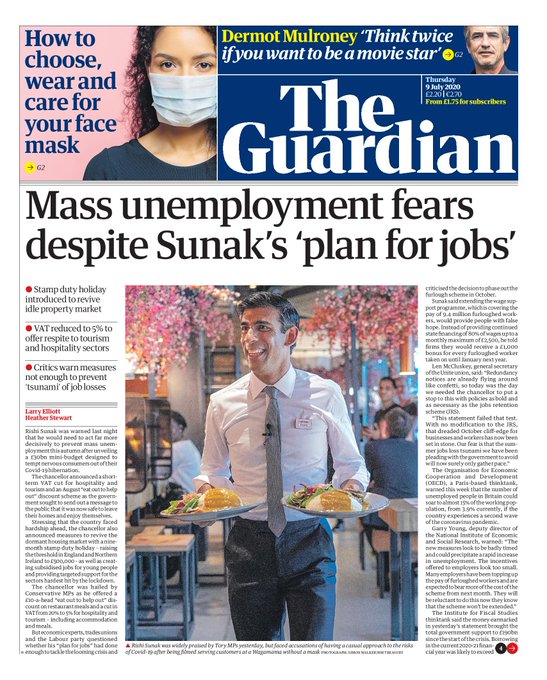 To hear Labour supporters fret over the ability of capitalists to find workers at a low rate is like entering an alternate reality. Its all too distressing, when you need to complain that the Conservatives are creating more jobs, jobs jobs. Better to stick to trying to prevent MPs from having second jobs – even if that means that many of your own Labour MPs may decide to leave public service and still to the private sector.
It is true, however, that it is not as easy for employers to get workers from countries in the EU that are attracted to lower wages than British workers. And this has led to shortages in several sectors, including lorry drivers, which has disrupted supply chains.
But though low-wage employees are no longer free to enter the UK form EU countries – it doesn't mean that they couldn't be attracted from elsewhere. The shift away from theEU could bring opportunity to people from Commonwealth countries – which used to fill lower wage jobs prior to 1973 when the UK entered into what was to become the EU.
That means that nurses and teachers from Jamaica and India and other English-speaking countries could become more attractive.
But there was other good news about the economy – which Sunak again spoke to on Twitter.
"More good news, this deal with @netflixwill double the size of the @PinewoodStudios
production hub at Shepperton Studios making it one of the largest film and TV studios in the world," Sunak tweeted.
And yesterday it was announced that Royal Dutch Shell would be moving its headquarters from the Netherlands over to the UK – an indication, perhaps, that the multinational sees Brexit as more of an opportunity than not. And they are dropping the 'Royal Dutch' from their name too.
The story made the front page of today's Financial Times, but seemed not to get much traction elsewhere. Except perhaps for the Telegraph, which had a headline reading "Shell's HQ move is a slap in the face for Remainers and the Dutch".
Business and Energy Secretary Kwasi Kwarteng was quick to highlight the news in a tweet.
"Welcome news @Shell is proposing to relocate its Group HQ to the United Kingdom as part of their plans to accelerate the transition to clean energy. A clear vote of confidence in the British economy as we work to strengthen competitiveness, attract investment and create jobs," Kwarteng tweeted.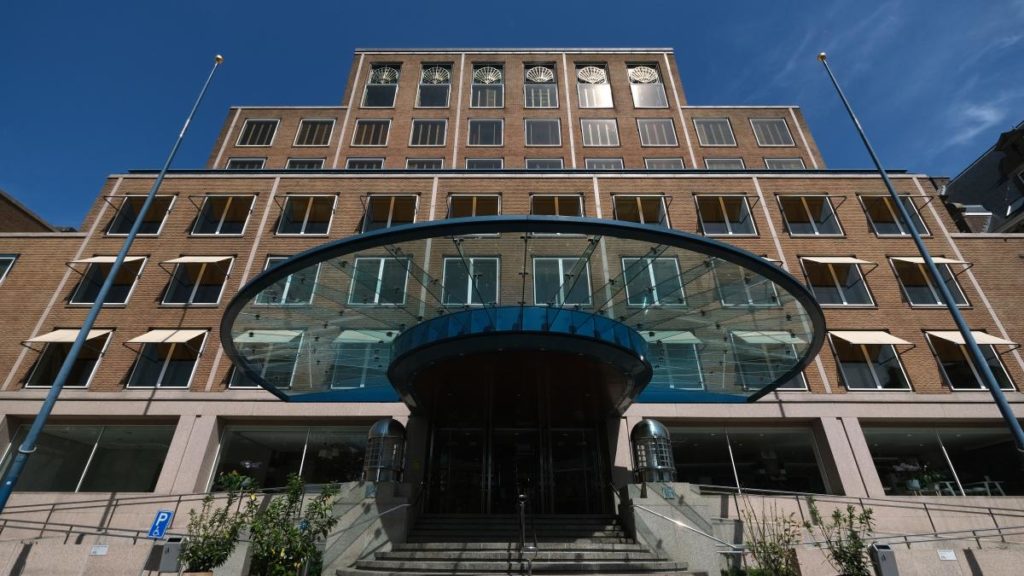 With a market valuation of more than £125 billion, Shell is the largest company in the Netherlands, and is ranked by Forbes as the largest company in Europe, as well as the fifth largest in the world. But it isn't the only Dutch company to decide to move headquarters to the UK. Unilever led the way last year, when it announced that it would be moving from Rotterdam to London. Its headquarters could be in Rotterdam or anywhere — but it chose London as its new home, despite or maybe because of, Brexit.
True, Shell is not the greenest of companies, at a time when the UK is looking to move away from fossil fuels and to lead the rest of the world in that direction. But who knows? Maybe Shell will become a convert to green and renewable energy and have all the conviction that converts often possess. Good of them to make the announcement after COP26 — it could have been a PR embarrassment otherwise.
Its also true that many smaller British companies have moved or threatened to move to the Netherlands, following Brexit. But the decision by a company as powerful and influential as Shell to make London its new home will give Brexit supporters a booster shot.
And later in the day Sunak had more reason to celebrate.
"More good news, this deal with @netflix will double the size of the @PinewoodStudios production hub at Shepperton Studios making it one of the largest film and TV studios in the world. #HereForCulture" Sunak tweeted.