UK rolling out its booster shot campaign — while many people worldwide have not yet had one shot
By Ricky Browne
Well ,I joined about 21 million other people in the UK when I got my booster shot earlier today – on the first anniversary of the first UK person to get a vaccine one year ago.
Previously, I thought that it was kind of wrong for me to get a third vaccine for Covid-19 when millions, indeed billions, of people have not yet been fully vaccinated, or vaccinated at all.
But Jamaica cured me of that a few months ago, when it had to throw away 40,000 doses of the Oxford AstraZeneca vaccines that the UK had donated to the country. People simply refused to get the shot. Many people do not want any vaccine at all, thinking they have a better chance of survival without it. But many people refused to take the AstraZeneca – which had received a lot of negative publicity, from people like the President of France Emmanuel Macron, and not being one of the vaccines approved by the United States.
Many people in Jamaica did not want a vaccine that originated from the UK – the imperialist former ruler of Jamaica – and said they would prefer a vaccine from communist Cuba. Who cares that the vaccine didn't yet exist, or once it did wasn't recognised anywhere but Cuba. Far better to hold out for that vaccine of unknown worth, than to accept a free vaccine from the UK.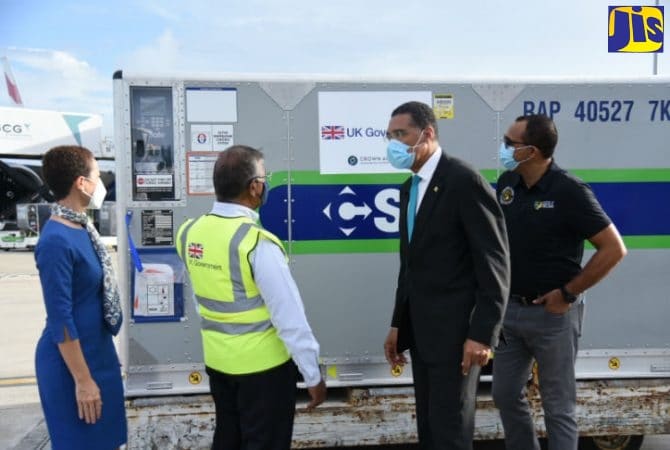 So, I decided that it would be better for me to get my booster vaccine once it was offered. At least I would be protecting myself from the worst effects of Covid-19 and would be assuring that at least that vaccine would go to use, and not end up in a Jamaican trash can.
True, there may be millions of people in other countries who would love the chance to get a vaccine. But there is no assurance that donated vaccines won't end up being thrown away as was the case in Jamaica.
Unfortunately, as this virus continues to infect more people every day, it means that newer variants continue to arise – Omricon being the latest example.
The longer it takes before the world reaches herd immunity, the more opportunity there will be for newer and more dangerous variants to arise.
So that means that people are redefining what "fully vaccinated" means. Two shots of AstraZeneca, Pfizer or Moderna are not enough.
The booster shot I just took was Moderna – the first two were AstraZeneca. It came six months after my last shot.
But will there soon be a fourth shot?
That is already being recommended in Israel, which was really the first country to vaccinate the majority of its population.
"If we see that the vaccine's efficacy drops after a certain amount of time, even after the booster, we could recommend a fourth dose, it's possible," Israel Health Minister Nitzan Horowitz said.
Meanwhile, many countries are still struggling to give some of their citizens even one shot.