By Ricky Browne
Plans are rolling ahead for the UK to remove Covid-19 protocols for July 19, referred to by many as "Freedom Day."
But the move comes at a time when infections are increasing to more than 28,000 new cases per day – with the possibility of that number increasing to 100,000 people per day, according to Health Secretary Sajid Javid.
He maintains though that the high level of vaccination means that despite the cases, hospitalisation and death rates remain low.
"And we can't live in a world where the only thing we are thinking about is COVID and not about all the other health problems, not about our economic problems, or education challenges, and we have to make use of a vaccine that is thankfully working" Javid said earlier today.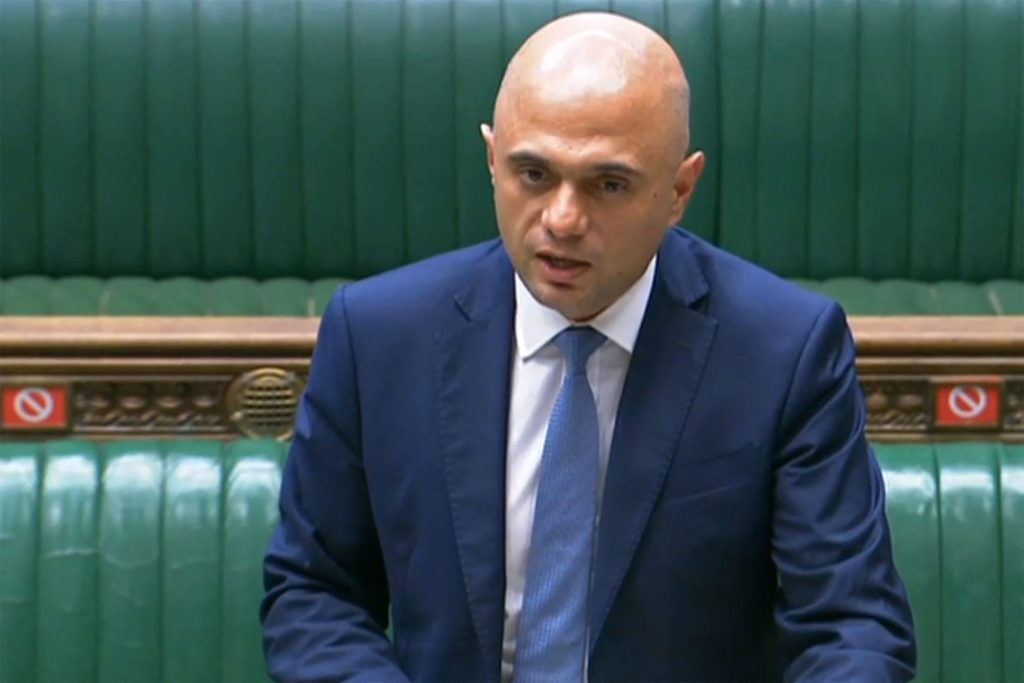 In parliament, Javid said: "I understand that some people are cautious about the idea of easing restrictions, but we must balance the risks – the risks of a virus that has diminished but not defeated, against the risks of keeping these restrictions and the health, social and economic hardship that we know they bring.
"This pandemic is far from over and we will continue to proceed with caution.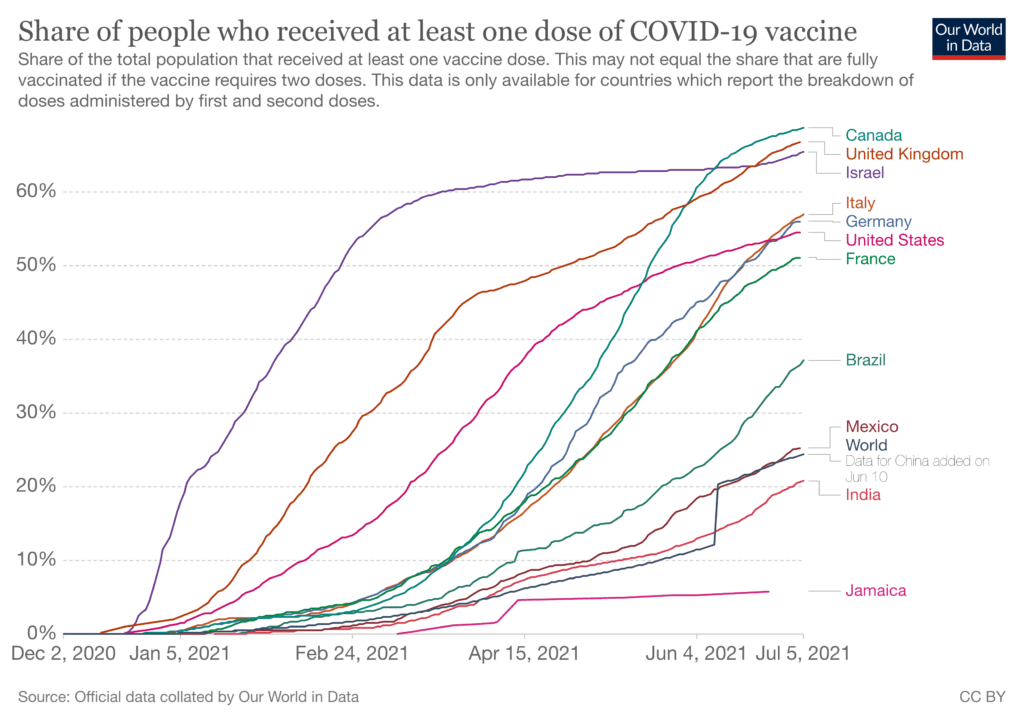 "But we're increasingly confident that our plan is working and that we can soon begin a new chapter based on the foundations of personal responsibility and common sense rather than the blunt instrument of rules and regulations."
As of the 19th, people will no longer be required to wear a mask – but there will still be guidance to wear masks, especially on public transport or in enclosed spaces – unless those plans are ditched at the last minute In a 'data not dates' kind of way.
Prime Minister Boris Johnson said he may wear a mask depending on the circumstances – such as a crowded train carriage. And Javid said that he will continue to carry a mask with him.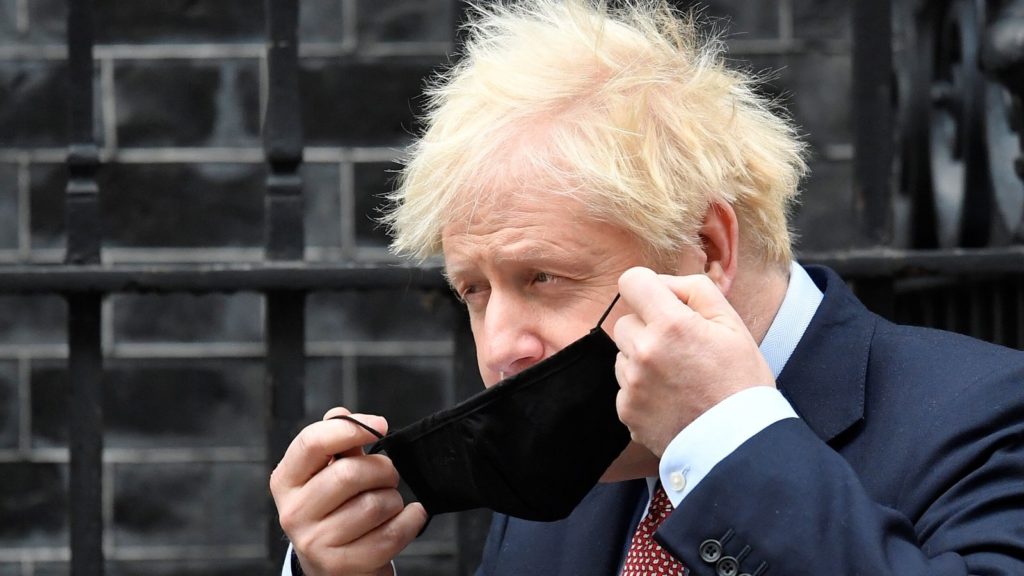 But the removal of protocols on masks, and limits on people at various events, doesn't mean that people are required to walk around without masks or without taking precautions. Given that the population has been living with these restrictions for longer than a year, it is likely that many people will maintain many of the precautions, as they will still feel uncomfortable to completely break free.
RUSSIA
People who are double vaccinated are protected against the worst effect of Covid-19. A real world example comes in the form of Russia, which is experiencing a similar number of new infections, with almost 24,000 people cases per day. But while the daily death rate in the UK is less than 40 people, the death rate in Russia is more than 700 people.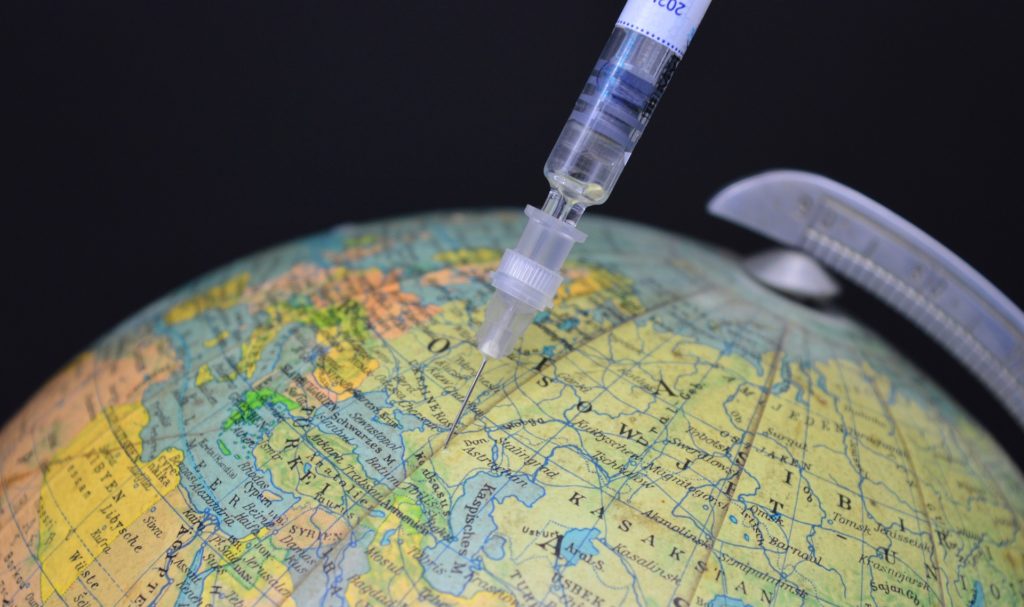 But unlike the UK, which has double vaccinated more than 60 percent of its adults – Russia has a much lower vaccination rate – leading to a much higher death rate. Only 12.7 percent of Russia's population has been vaccinated according to Our World in Data. President Vladimir Putin is believed to be one of them. Finding a photo of him wearing a mask if not impossible, is very difficult — suggesting he is really too hard for the virus to attack, or that he has complete faith in the effectiveness of Russias Sputnik V vaccine.
ISRAEL
One of the dangers for the UK is another variant popping up that could be even worse than the Delta variant, as it might be able to bypass the protection offered by the existing vaccines.
Israel is going through that kind of scenario right now. The country has had to bring back some of their restrictions, having attempted to remove them previously.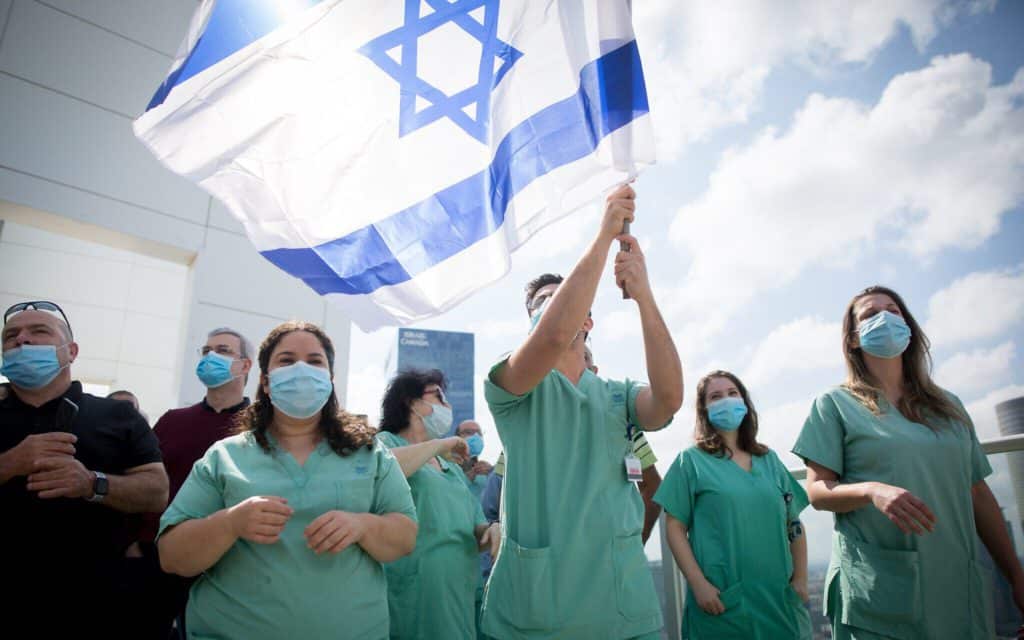 Israel has had vaccination rates that at times were even higher than the UK's, and removed the mandate for wearing a mask earlier in June, even inside closed areas. Currently at least 64.5 percent of Israel's total population has received at least one vaccine compared to 65.8 percent in the UK.
But just 10 days later they re-imposed the requirement, as the number of daily coronavirus cases escalated from 0 to 100 – due mainly to the Delta variant.
Israel relied on the Pfizer vaccine for its campaign – but although it had a 95 percent protection rate against the original Covid-19 virus, it appears to have a protection rate of about 64 percent for the Delta variant.
The fact that Israel border Palestine, which has very low rates of vaccination, will make it much harder for the country to control the virus than it would be for an island, such as New Zealand or Taiwan for example. The rate of vaccination in Palestine is currently 10 percent.
JAMAICA
Not that the situation is all that stable in some islands either.
Over in Jamaica, where only 5.8 percent of the population has received even one vaccination according to Our World in Data, the country has started to weaken the lockdown rules, allowing entertainment events to start up again and easing curfew times.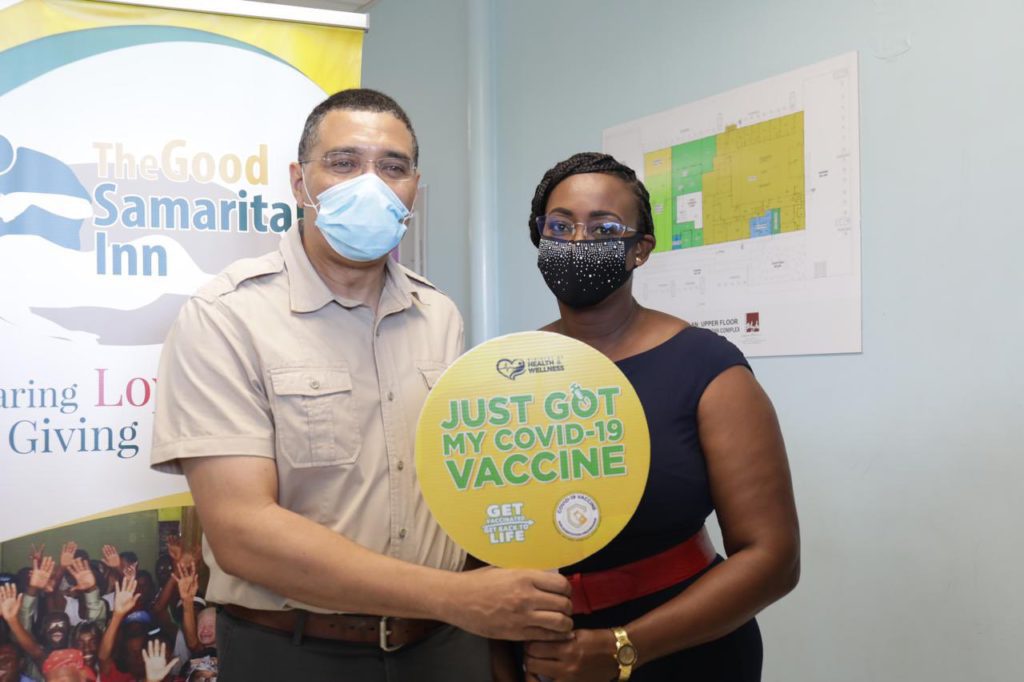 The country does currently have a very low rate of infection, but doesn't seem to have been hit yet by the Delta variant. With an economy that relies on tourism, it will only be a matter of time that the Delta variant arrives, which could be devastating unless the country is able to increase its levels of vaccination.
Meanwhile, countries that have had a successful vaccine rollout are now vaccinating children (in the case of the United States) and introducing a third booster shot for vulnerable people in the case of the UK.
But the low rate of deaths in Jamaica (at least from Covid) are giving some in the country a sense of security, and allowing the economy to open up more — despite the low level of vaccination.
THE FUTURE
If the UK government has to reintroduce Covid-19 restrictions after 'Freedom Day' the political consequences could be major.
Labour is already hedging its bets by approving of the easing of restrictions, especially for pubs, restaurants and theatre, but calling for the rules on face masks to remain in place. If the situation later spirals out of control, Labour can then say that it was absolute madness to allow people to move around without masks – and what an incompetent government the Conservatives are. If nothing happens, they can say they were always in support of the removal of restrictions.
In all likelihood Covid-19 cases are going to increase to much higher levels – maybe even beyond the 100,000 new cases per day foreseen by Javid. At that point, demands for a return to some kind of lockdown may increase – and the only thing that could prevent that from happening is if the death rate and the hospitalisation rate remain low.
It goes against the grain of many in the Conservative party, including the Prime Minister, to put undue restrictions on the freedoms of the people – wanting as little government interference in people's lives as possible.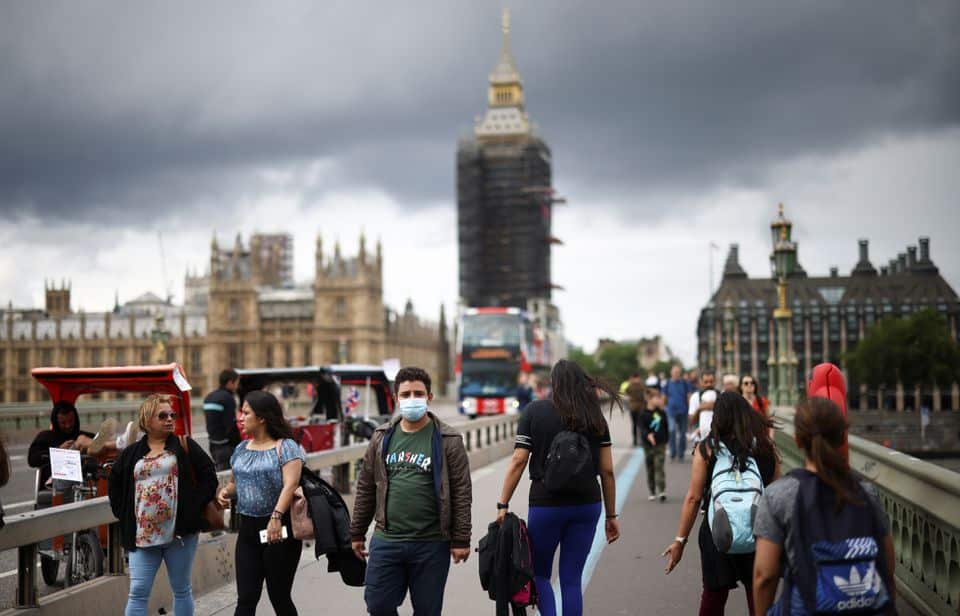 So the government seems set on bringing about 'Freedom Day' and trying to return the country to some kind of normality, even as the virus continues to hit the health of many people.
The only thing that might see a return to lockdown and the reintroduction of restrictions would be a new variant that rips through the vaccinated population.
And the likelihood of that happening, unfortunately, is high – as most of the world remains unvaccinated, allowing new variants of the virus to develop. Given that the UK and London remain a global cross roads, on which the economy depends, such a variant will find its way to the UK.
Self-protection is therefore key – and for people to follow government "guidance" as if they were requirements, and hope for the best.
Freedom Day or not, life as we knew it pre-Covid is still a long way off, though we might be able to enjoy some semblance of normality if only for a moment in time.