Business Secretary is in the public eye during black history month
By Ricky Browne
As the UK celebrates Black history month in October (granting the issue three more days than Black history month in the United States which celebrates in February), there are still few black people on UK company boards.
Has the UK government been leading by example?
The current cabinet is probably the most diverse in UK history, with several women ministers and several non-white ministers, including Chancellor of the Exchequer Rishi Sunak (of Indian descent), Home Secretary Priti Patel (of Indian descent) Health Secretary Sajid Javid (of Indian descent), Foreign Secretary Liz Truss (as white as they come, but a woman), COP26 President Alok Sharma (of Indian descent), Educatio Secretary Nadhim Zahawi (of Pakistani descent), International Trade Secretary Anne-Marie Trevelyan, Work and Pensions Secretary Therese Coffey, Culture Secretary Nadine Dorries and Leader of the house of Lords Baroness Evans.
Indeed, out of 23 ministers listed by Gov.UK, at least 11 are woman or members of ethinic minorities (or both in the case of Priti Patel) or about 48 percent.
So in one sense, this government appears to have done a great job in having a diverse cabinet which represents most sectors of society.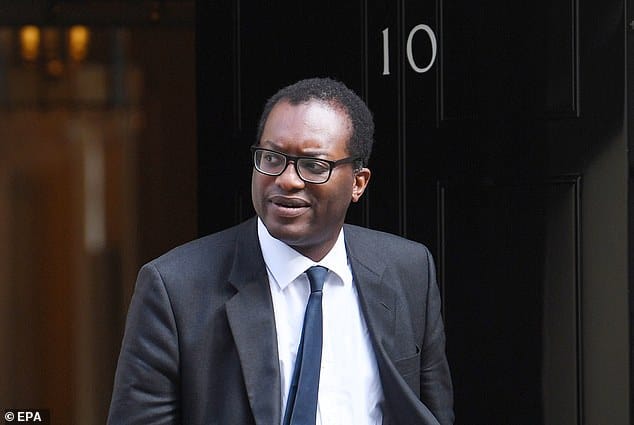 But only one of them is a black person and that is Kwasi Kwarteng, the Business Secretary. He became the minister in January 2021 and his full title is Secretary of State at the Department of Business, Energy and Industrial Strategy according to Gov.UK.
Prior to becoming Minister, he was the Minister of State for Business, Energy and Clean Growth from 2019 and 2021, and before that was Parliamentary Under Secretary of State in the Department for Exiting the European Union from 2018 to 2019.
Kwarteng, who is of Ghanaian descent, was born in London in 1975. His father was an economist for the Commonwealth Secretariat and his mother a barrister.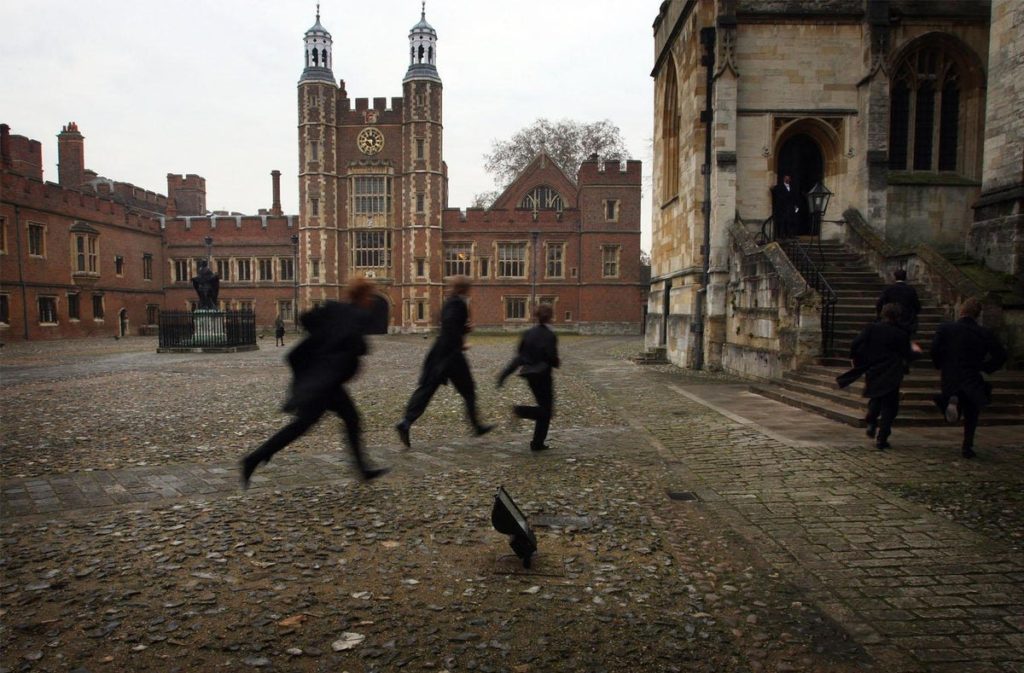 Like Prime Minister Boris Johnson, Kwarteng went to Eton. But rather than Oxford, he read classics and history at Trinity College at Cambridge University, before going to Harvard University on the prestigious Kennedy Scholarship from 1996 to 1997.
The Kennedy Scholarship is for either Harvard or MIT, and is for people who have been wholly or mainly educated in the UK prior to university, and with an undergraduate degree from a British university. A total of about 10 people per year or 550 people in total have received the scholarship, which is connected to US President John F Kennedy, and is like an American version of the Rhodes Scholarship in terms of prestige.
Other notable Kennedy Scholars include David Miliband former Foreign Secretary under the Labour Party, Mervyn King, former Governor of the Bank of England and Ed Balls, former shadow Chancellor.
Kwateng earned his doctorate in economic history from the University of Cambridge in 2000.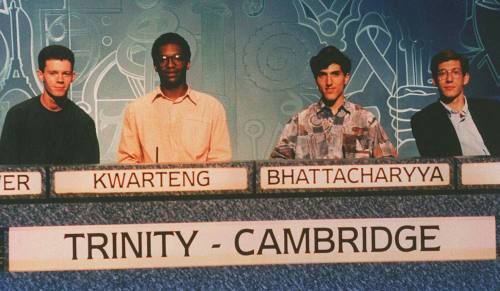 During his years of study, he first hit the small screen when he was a part of the University's team for the BBC's University Challenge. His team won the series that year, and Kwarteng was said to have correctly answered an unusually high number of questions.
In 2005 Kwarteng made his first attempt to become a Conservative MP by running for the seat from the Brent East constituency. He finished third.
Kwarteng became a Conservative MP for Spelthonrne in Surrey in 2010, and rose up the ranks from there, first as a member of the Transport Select Committee from 2010 to 2013, then as a member of the Work and Pensions Select Committee from 2013 to 2015 then as a member of the Public Accounts Committee from 2016 to 2017.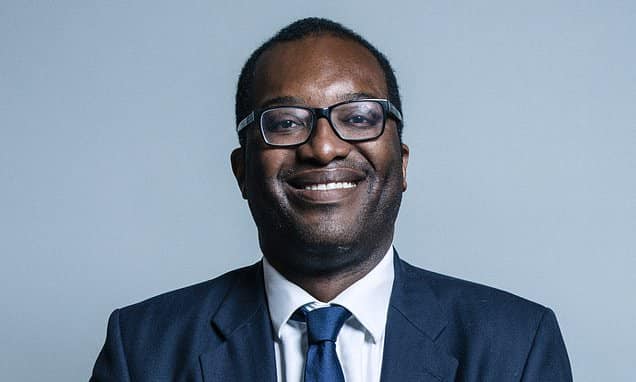 In 2015 he was also appointed as Parliamentary Private Secretary to the Leader of the House of Lords and in 2017 became the Parliamentary Private Secretary to the Chancellor of the Exchequer.
Prior to joining government, Kwarteng – like Johnson – was a journalist for The Daily Telegraph. But he also worked in the financial sector as a company analyst for banks such as JP Morgan and Cazenove.
He is also an author on historic topics, and his books include Ghost Empire about the British Empire and its legacy, and War and Gold: A 500 Year history of Empire, Adventures and Debt. In 2012 he also co-authored a book with other Conservative Party members, including Priti Patel, Liz Truss and Dominic Raab, called Britannia Unchained.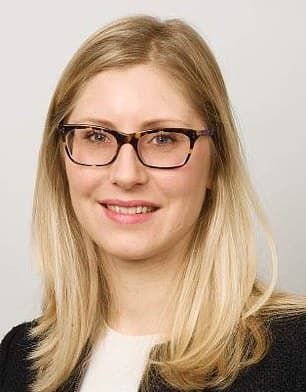 In 2019 Kwarteng married Harriet Edwards, a city solicitor.
Kwarteng has been in the public eye recently especially in his role as energy secretary, as the economy starts to feel pressure from the rapidly increasing price of natural gas. This has had several knock-on effects, bringing about the closure of several energy providers and now appearing to threaten the viability of several other businesses including steel production.
Unfortunately, not all the coverage has been positive. While trying to put out the message that there is nothing to panic about, he may have overstepped the mark when he implied that he was in discussions with the Exchequer – as that department stepped in very quickly to say that no such discussions were taking place.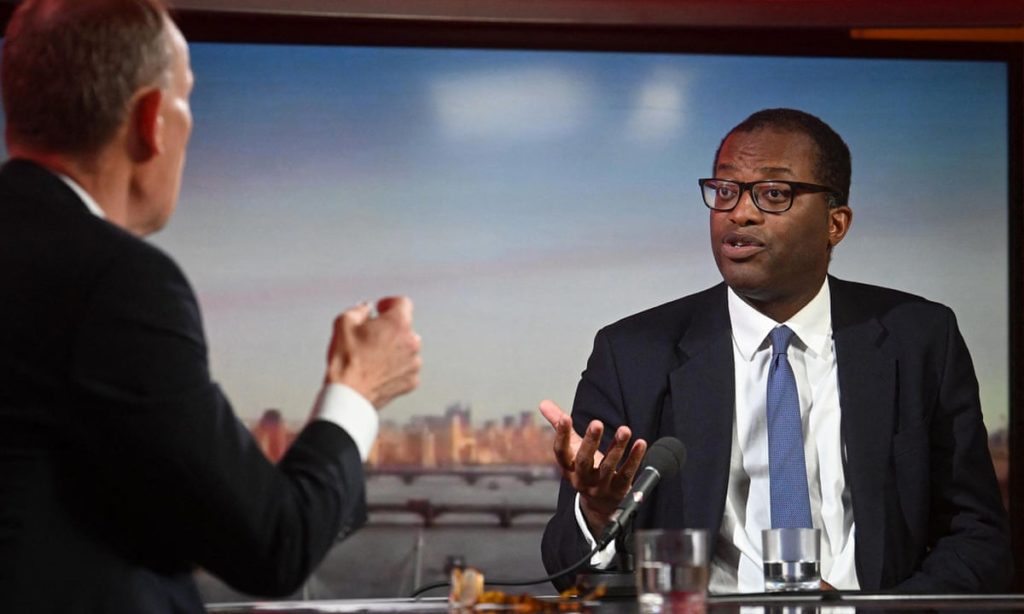 But it looks like both positions could be true, with meetings taking place between the two ministries, though the Chancellor himself was not involved. At least that appears to be the line from Downing St.
Meanwhile, Kwarteng was said to have now submitted a formal request to the Treasury to give support for businesses that are being hit by the increase in energy prices.
On Twitter, Kwarteng has a mere 25,400 followers. In his most recent tweet he didn't speak to issue with the Exchequer, but instead about a new agreement on the supply of CO2.
"Industry has come to an agreement to guarantee the supply of CO2 to business – without further taxpayer support This deal will protect critical sectors over the coming months – all possible thanks to our original, time-limited support for @cffertilisers," he tweeted, demonstrating that when it comes to the economics of the fertiliser industry, he knows his … stuff.
As the fuel crisis continues, Kwarteng is likely to remain in the public eye for some time to come.
Photo Credit: Treasury sources had accused Kwasi Kwarteng of having 'made things up' CREDIT: PA