Shining a light on the Shadow Justice Secretary
By Ricky Browne
As the UK celebrates Black History Month, the UK's Labour Party may have more women at its top than the ruling Conservative party, but it is less ethnically diverse.
Like the Conservatives, which has a black minister at the highest level, Labour too has one black member of its cabinet in waiting.
While the Conservatives have Business and Energy Secretary Kwasi Kwarteng, Labour had David Lammy.
While Kwarteng is of Ghanaian descent through his parents, Lammy is of Guyanese descent through both of his parents, with roots in the community of Hopetown. But Lammy identifies as English and recently said on a radio show when challenged on his nationality: "I'm of African descent, African-Caribbean descent, but I am English."
Later he tweeted: "Don't ever tell me I'm 'not English'."
But don't tell him he's not Guyanese either. According to an article in The West Indian Online, titled "David Lammy is Proud of his Guyanese Roots" Lammy is quoted saying: "I am very proud because my parents were both Guyanese. I have a Guyanese passport and since Brexit that Guyanese passport has more value than before!"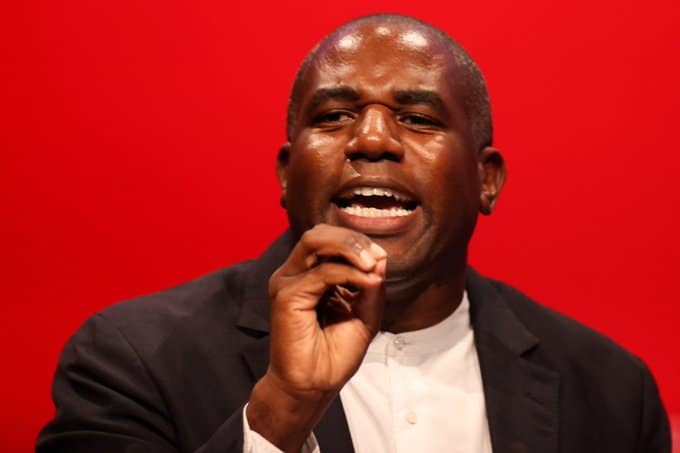 On the Parliament site, speaking about being a part of the Caribbean diaspora, Lammy said: "Every day I am inspired by my mother who came to Britain from Guyana as part of the Windrush Generation. She worked so hard to look after me and my siblings – without her efforts I would not be where I am today."
Labour has 32 members in its shadow cabinet, according to its site – more than the 24 in the actual Cabinet. Of those, the top position is Keir Starmer as Opposition Leader. But 17 of the 31 people below him are women .
Most of them are white except for National Camapign Coordinator Shabana Mahmood, Shadow Minister for Mental Health Rosena Allin-Khan, Shadow Secretary of State for International Development Preet Kaur Gill and Shadow Leader of the House of Commons Thangam Debbonaire who's father was from Sri Lanka.
Of the 14 men in the Shadow Cabinet, only one – David Lammy – is not white, and he is also the only black person.
Lammy is the Shadow Secretary of State for Justice –a role he was given in April 2020.
Lammy is the MP for the racially diverse constituency of Tottenham, where he is from. He has been the MP there since 2000.
Born in 1972, he was one of five children raised by a single mother, according to his website. He studied for his first degree at the School of Law at the School of Oriental and African Studies at the University of London.
In 1994 he was called to the Bar of England and Wales at Lincoln's Inn and practised as a barrister in England and in the United States. His site says that he became the first black Briton to study a Masters in Law a the Harvard Law School, graduating in 1997.
After winning his seat in Tottenham, Lammy became a minister in Tony Blair's government in 2003 as Minister in the Department for Constituional Affairs, and in 2005 as Minister for Culture.
Lammy married Nicola Green in 2005 and they have three children.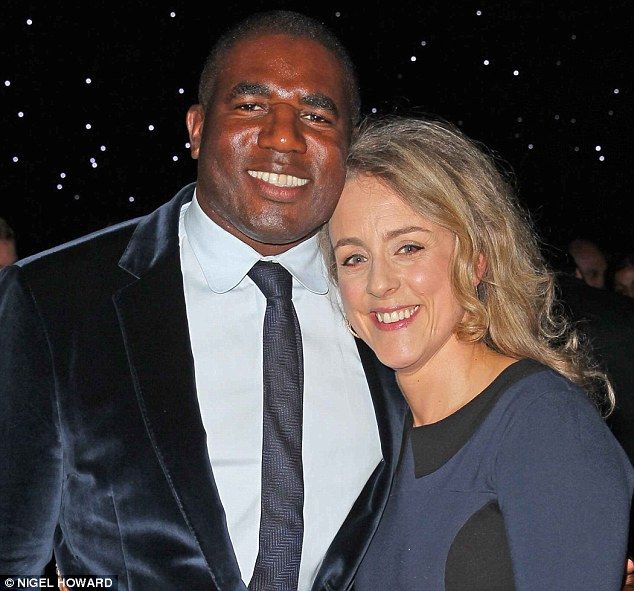 On his website, Lammy connects to his West Indian heritage by wearing a variation of a bush jacket – popular across the Caribbean, including in Cuba where it is called a guayabera, and is often linked to the left side of the political spectrum.
"David has been one of Parliament's most prominent and successful campaigners for social justice. David led the campaign for Windrush British citizens to be granted British citizenship and paid compensation by the government, forcing the Home Secretary to guarantee the citizenship of Commonwealth nationals, set up a specialist Commonwealth Taskforce and establish a compensation scheme," according to his web site.
As Shadow Justice Minister Lammy is in an important position in the Labour Party shadow cabinet and is now up against one of the better known Conservative ministers Dominic Raab.
So its possible that his political career could be on the rise – but he is seen as being perhaps more a part of old labour than New Labour. He previously supported Diane Abbott to take over the leadership, though he supported the eventual winner Ed , and he was also seen as a supporter of Jeremy Corbyn, who no supporter of New Labour could ever abide.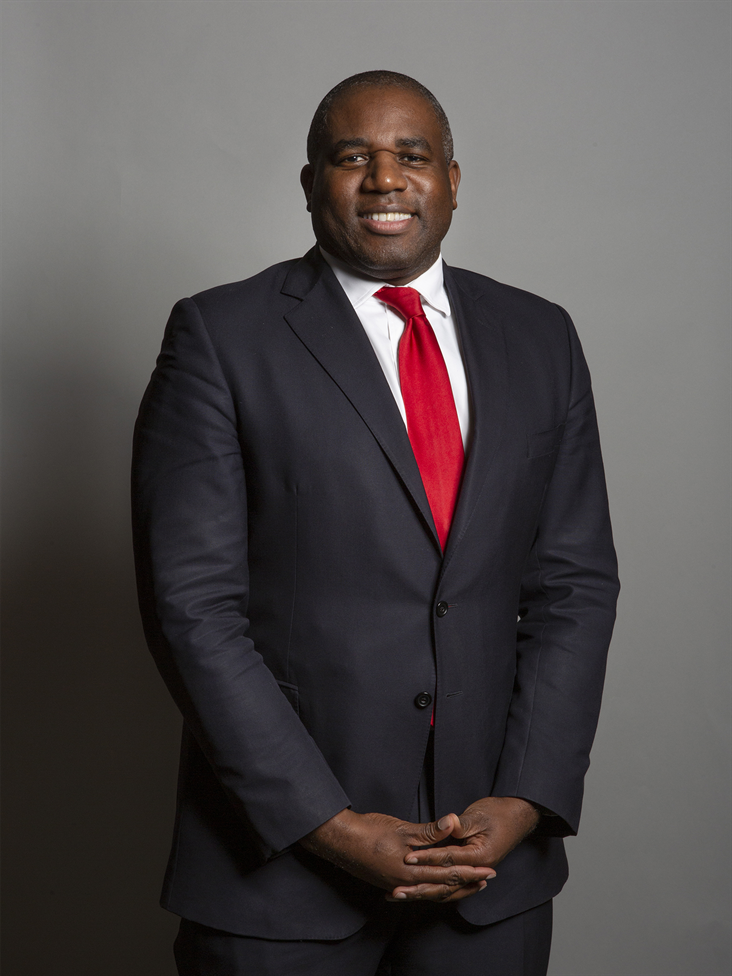 And it doesn't look like he is moving any closer to the centre. He recently came out in support of Angela Rayner for calling the Tory government "scum".
"I too have been known for fruity remarks over the years. I'm not that keen to take lectures from senior Tories who have a leader who described people like me as being piccaninnies with watermelon smiles, who describes gay men as tank topped bumboys or Muslim women as bank robbers," he said, according to the Guardian.
Such comments may get support from the left of the party, but it doesn't easily fit with Starmer's policy of trying to project an image that is more suitable for the centre of the political spectrum. And given that this Conservative party has been having success in capturing many traditional Labour voters, and effort to move further left could push the party into becoming more unelectable.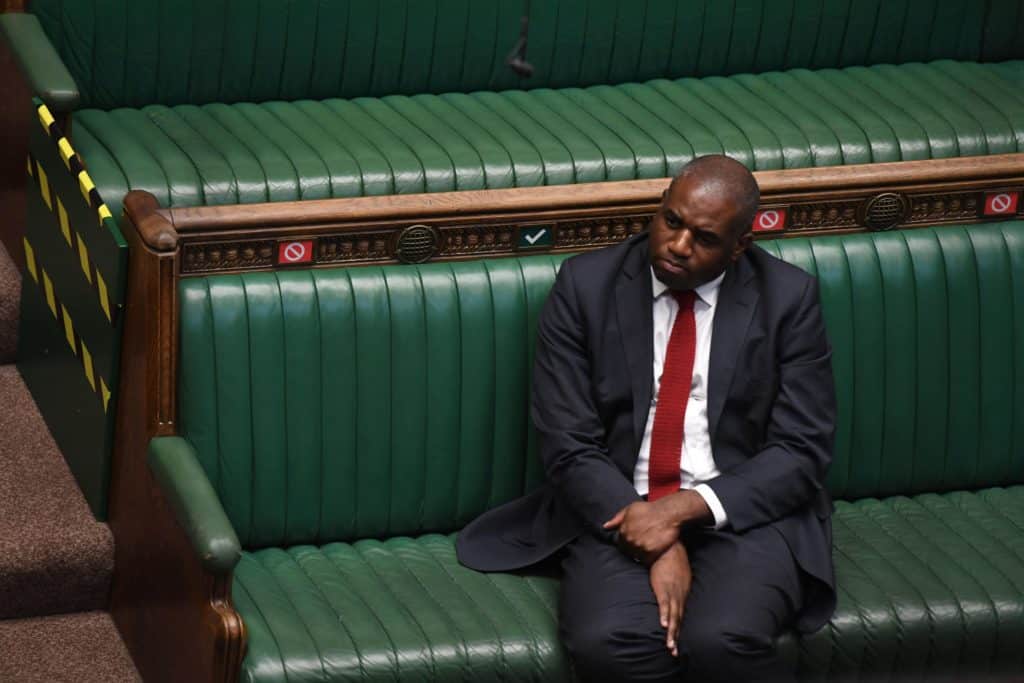 So if Lammy wants to see Labour win the next election, and if he wants to be seen as a supporter of New Labour and therefore worthy of greater responsibility, he may want to tone done his leftist rhetoric.
But doing so may go against his grain, and may make him more of a vocalist with little real power like Diane Abbott – and less like a competent minister like his fellow Harvard graduate Kwasi Kwarteng.
Lammy has written two books – Tribes and Out of the Ashes. He has a strong presence on Twitter, with 738,000 followers and some 23,700 tweets. That indicates that he may have much more popularity – at least in the Twittersphere – than his colleage Kwasi Kwarteng, who has only 25,700 followers in comparison, with some 1,230 tweets.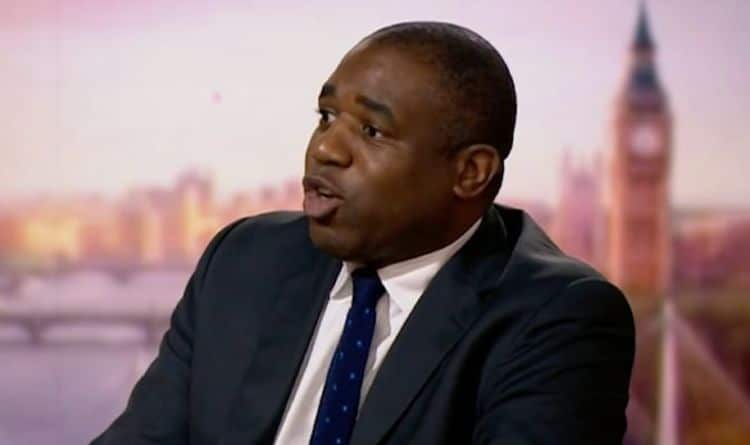 He is also significantly more popular than well-known Labour MP Diane Abbott, who has 382,000 followers on Twitter with some 45,500 tweets.
End result is that only two out of just over 50 cabinet and shadow cabinet members are black – or just under two percent. But that is fairly representative of the black population in the UK which is estimated to be about three percent – according to Statista.com. Both MPs are highly educated, both are authors, both have had successful careers before joining politics — so both seem to have made it due to their own abilities rather than any idea of tokenism.
That's not to say there isn't lots of room for improvement when it comes to racial diversity at the highest level of the two major political parties — especially for the Labour party.