By Ricky Browne
"We don't want any internal or external enemies" the Taliban said in a news conference today, in an attempt to show the world the friendly but Islamic face of the new power.
"We would like to live peacefully," Taliban spokesman Zabiullah Mujahid said, projecting an image of confidence and level-mindedness.
"We will not allow the soil of Afghanistan to be used against anyone, he said, to try and quell fears that terrorism would be exported from the country.
Mujahid has been a spokesman for the Taliban for many years. He was speaking to a group of what looked like more than 100 journalists, from both local and international media houses. The hour-long news conference in Kabul was broadcast across the world, including live on the BBC.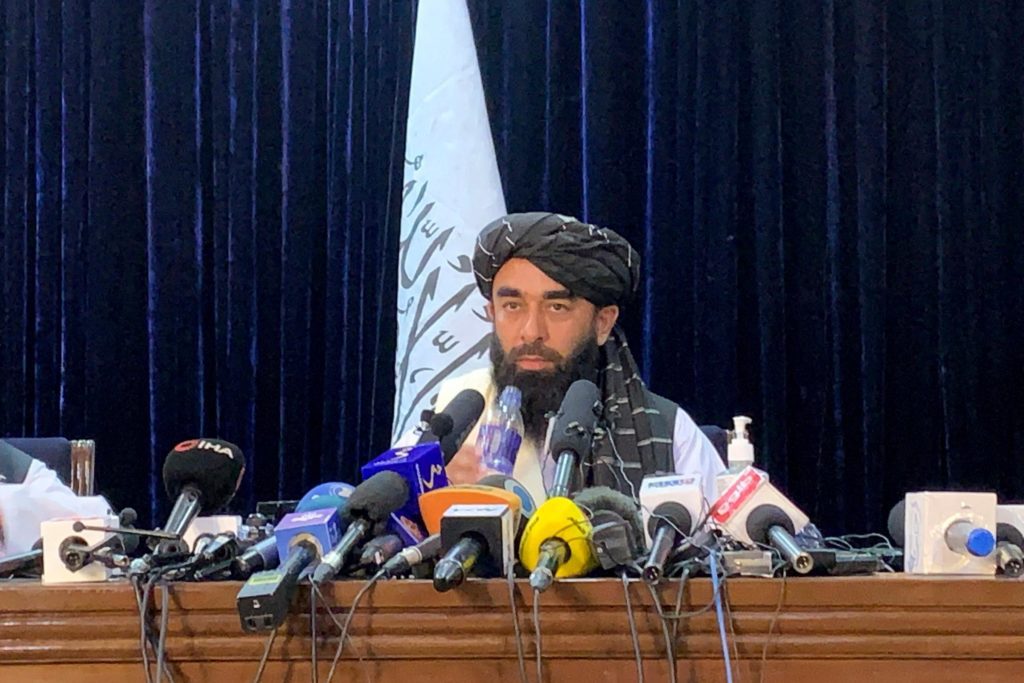 "Anyone who wants to talk to us they are free." the Taliban spokesman said.
""This is a proud moment of the whole nation," he said.
"The issue of women is a very important issue" he said. "Women have rights and are secure", he said, noting that the Koran says that women are an important part of society and can work and get an education. "There will be nothing against women," he said.
"If they continue to live according to Sharia, they will be happy and we will be happy", he said.
"I know that every Afghan wants to have a better life," he said.
"Media will also be free", … if they follow Sharia law. But he added that Islam is very important – and anything against Islam will not be allowed. Fair and balanced criticism is fine.
"We want the media to help us and to work with us" he said, opening the floor to questions from journalists.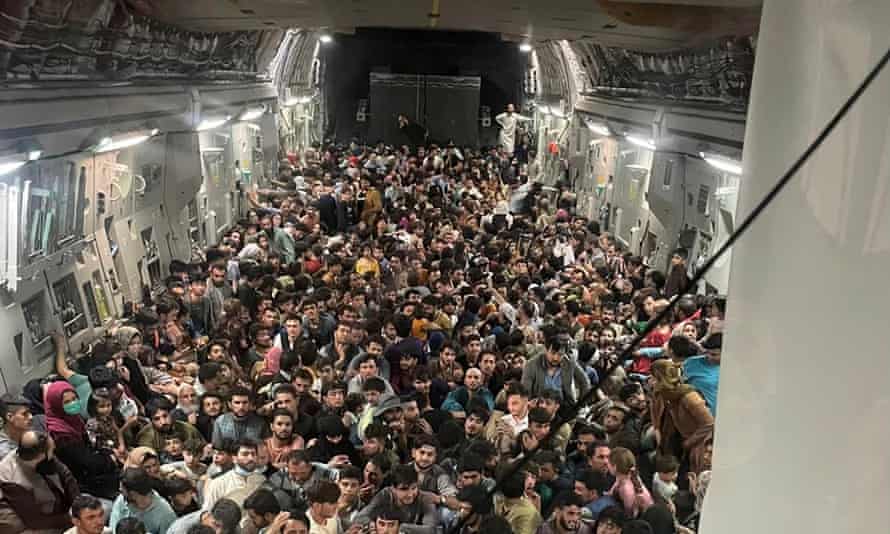 In answer to a question on how will the Taliban handle Afghans who worked with the Americans, Mujahid said "I want to assure all our country men who ever has worked in translation we have given amnesty to everyone. There is no revenge. All those young people with education and talent, we don't want them to leave their homeland."
"No one will go after them.," he assured. There is no danger for them. There is amnesty for everybody."
On a particular person – he said he had no information on that.
On people leaving the country, he says "please come home". Its not known how many may come rushing back at this point. Actions for some, may speak louder than words, no matter how reassuring those words may be.
"The city will come back to normal very quickly" he said, but noted "we need to control peope who are trying to create chaos, who are looting"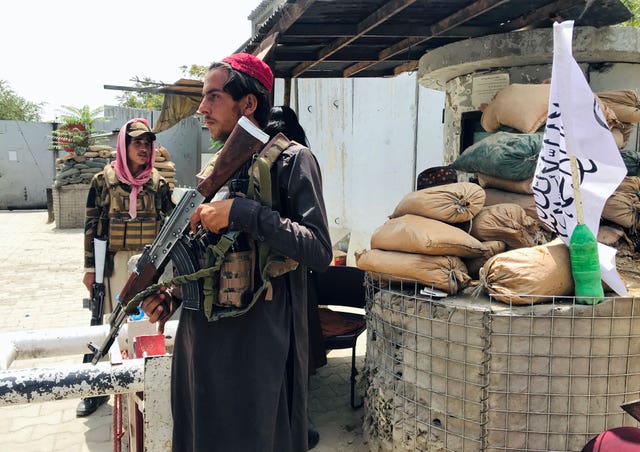 "The forces of Islamic Emirate will not be harming anybody," he said, adding that Taliban forces are trying to secure the city of Kabul.
"We will be forming an Islamic government in which everyone will be involved. We don't want war. We want peace. We want security, he said."
On the difference between the Taliban of the 1990s and the Taliban of today, he said "there is no difference between the ideology of the former Taliban and today" But he added that there is a difference now in our expertise and "new forces" of the Taliban.
Up to this point many of the questions had been from local journalists.
"Please give international journalists a chance" Mujahid said more than once, clearly knowing that he was speaking to an international audience, not just a local one.
On a question about whether politicians from outside the Taliban would be included in the upcoming Islamic Emirate, he said" "We don't want any of our politicians to be outside of our country. It is their home. They are all allowed to come back and to talk to us."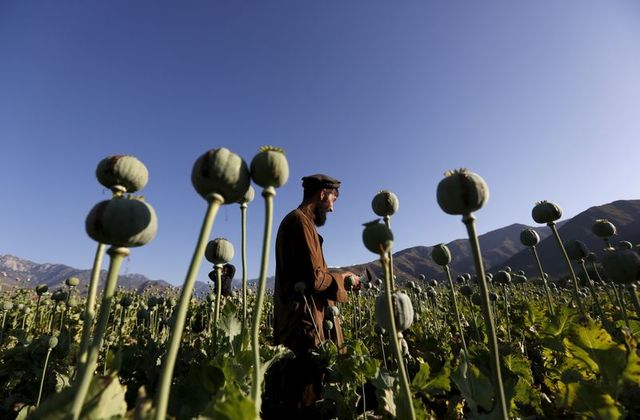 On drug production he said: "There will be no drug production and no drug smuggling," contrasting it with the actions of the past government.
"But we need international help for that" he said. International help would mean financial aid and other aid. "We will bring opium production to zero again" he said – "as it had been in the previous Taliban government."
"It will be a strong Islamic government," he said. "Afghans will see themselves".
He said women and men should return to work in areas like education and government offices – but sidestepped a question from a woman journalist, about whether women would be allowed to work in media.
The aim of the Taliban was to project a moderate stance, which was at odds with the actions of the Taliban on the ground. Will the Taliban be able to follow through on the promises made in this news conference, and whether they will be able to rein in the actions of their own supporters remains to be seen. But it is unlikely that anyone who has made it out of Afghanistan will be returning anytime soon.