Aung San Suu Kyi may be locked up for the rest of her life
By Ricky Browne
Ride on the back of a tiger, and it doesn't matter how agile you are, at some point you are likely to find yourself as a main course.
That is what seems to have happened to Myannmar leader Aung San Suu Kyi, who has been basically locked away by the country's military regime since February, and who has now been found guilty of inciting dissent and breaking Covid rules, in what is widely perceived as nothing more than a mock trial.
For that she has got a four year sentence, which in its great benevolence, the regime has reduced to two years.
But the situation is about to get worse, as  Suu Kyi faces about 10 more charges – including violating the official secrets act – which could result in the 76-year-old spending the rest of her life in jail.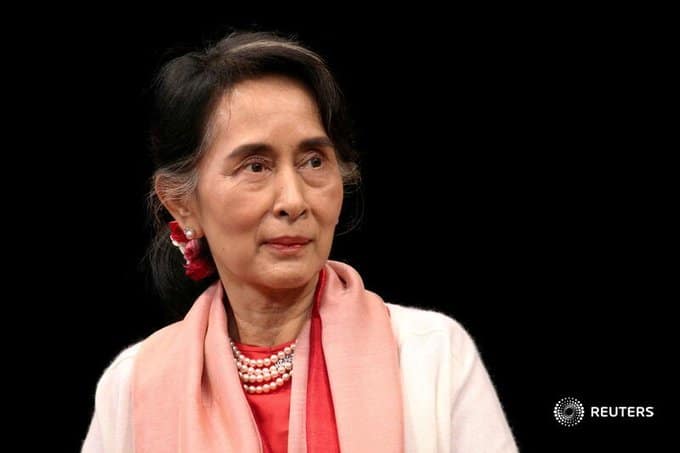 The whole thing seems to be a mockery of justice according to many international onlookers
Amnesty International called the charges bogus, adding it was the "latest example of the military's determination to eliminate all opposition and suffocate freedoms in Myanmar".
Earlier this year the Myanmar military overthrew the government of Aung San Suu Kyi, whose party the National League for Democracy (NLD) had been re-elected in a general election late last year, but which has not been allowed to come back to power.
The military said that there had been widespread fraud in the election, set up a state of emergency, and said it would hold free and fair elections in the future.
Mass protests in the streets were suppressed by the military, with hundreds of citizens shot down by the military, which is continuing to take action against anyone considered to oppose its authority.
But as the situation for Suu Kyi deteriorates, global concern about her fate is likely to be on the wane, given the fact that when in power she did not stand up for the rights of minorities in Myanmar who were being slaughtered by the military.
In recent years the 75-year-old leader has been blamed internationally for Myanmar's treatment of its Rohingya minority – which some claim borders on genocide.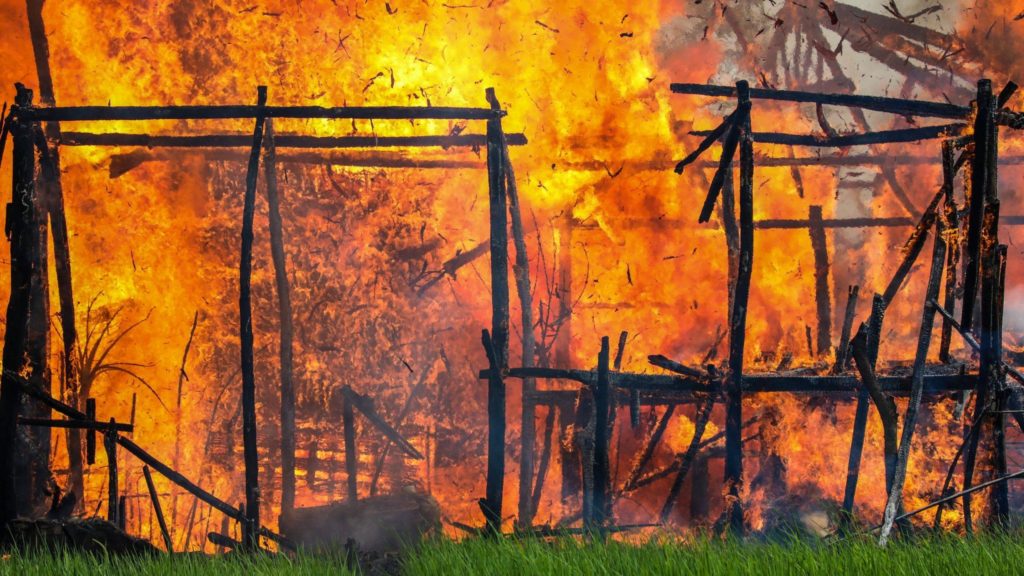 The world stood aghast when once she finally came to power, she stood by and did nothing to help the Rohingya Muslim people – who had to flee for their lives to overcrowded refugee camps in one of the poorest countries in the world – Bangladesh.
The last straw for some was when Suu Kyi defended Myanmar's actions at the International Court of Justice at the Hague in the Netherlands.
More on the history of Suu Kyi's fall from grace can be read at: https://matt-haycox.com/few-tears-as-rohingya-enemy-aung-san-suu-kyi-is-removed-from-power-by-military/
As a consequence there didn't appear to be an outpouring of concern for Suu Kyi on Twitter. But statements of concern did come from the US and UK.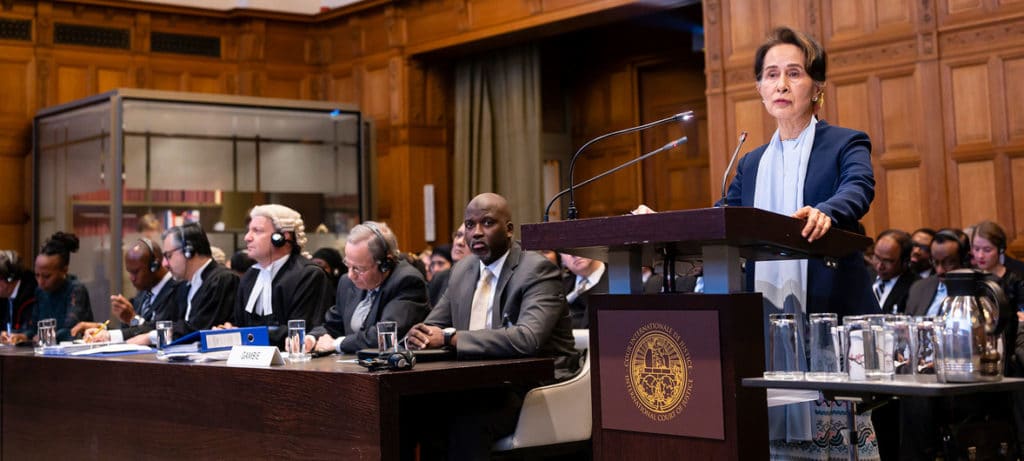 "The military regime's unjust conviction of Aung San Suu Kyi and repression of democratically elected officials are further affronts to democracy and rule of law in Burma. I call on the regime to end violence, respect the will of the people, and release the unjustly detained," tweeted US Secretary of State Antony Blinken.
After two hours his tweet had earned 1,000 likes and 500 comments. The majority of comments were about situations in African countries, with few talking about Myanmar.
"The sentencing of Aung San Suu Kyi is another appalling attempt by Myanmar's military regime to stifle opposition and suppress freedom and democracy. The UK calls on the regime to release political prisoners, engage in dialogue and allow a return to democracy." Tweeted UK Foreign Secretary Liz Truss.
After six hours, her tweet had got 550 likes and about 500 comments. A large percentage of the comments were about Nazanin Ratcliffe, a British citizen who is being held by Iran – with little hope of ever being released without the intervention of the IK state.
Both sets of comments for Bliken and Trust demonstrate that people just don't care much about what happens to Suu Kyi, who has proven to be a great disappointment to the West.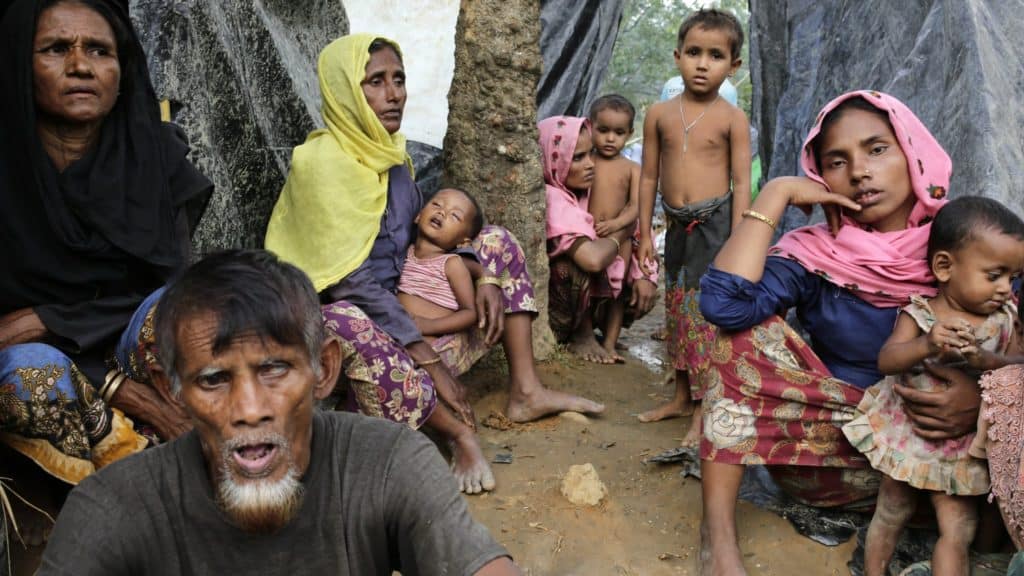 But she does have massive support within Myanmar – at least from those people who do not belong to racial minorities – including the Rohingya Muslim people, who have been slaughtered by the military. So, though the junta may not get a lot of heat for their actions towards Suu Kyi on the international stage – they may face greater protests from their own citizens.
So, Suu Kyi will have to rely on people power from within her country, if she is to ever taste freedom again. It is highly unlikely that anyone in the West will lift more than a little finger to protest her return a life in lock up.
If she is lucky, that people power may at least allow her to live locked behind the walls of her home in Yangon, rather than in a cell in a prison.
But at 76, her future now looks dim. If only she had managed to keep the West on her side by fighting for the rights of the Rohingya and others – maybe her future would be brighter.
Some may call this karma.