60,000 spectators for Wembley, 10,000 spectators for Japan Olympics
By Ricky Browne
When it comes to Covid-19 the world is not level. That was made more clear by recent announcements of the crowds that would be allowed to view two major sporting events.
Over in the UK, where the country is ramping up to end all restrictions – again – by July 19, the door has been opened for large crowd sizes
It was announced today that a total of 60,000 football fans are allowed to go to the UEFA Euro 2020 semi-finals and final at Wembley Stadium in London.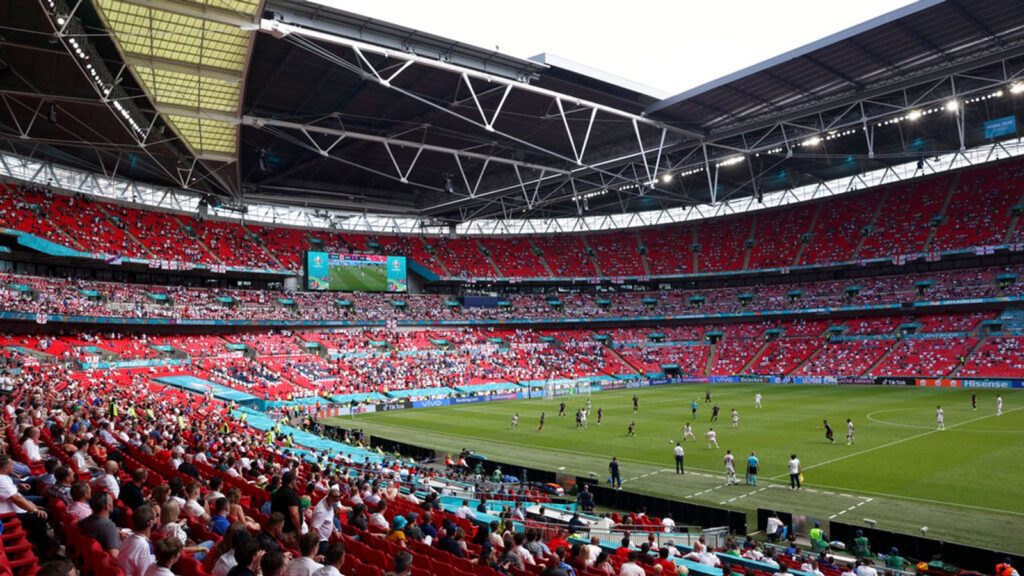 It will be the largest crowd allowed in the UK for more than 15 months.
Many applauded the move as a return to normality – or at least 75 percent of normality.
"Uefa president Aleksander Ceferin led the cheers. "It is great news that so many fans will be able to watch the final three matches of Euro 2020 at Wembley," he was reported as saying.
"I am grateful to the prime minister and the UK government for their hard work in finalising these arrangements with us, to make the tournament final stages a great success in Wembley," he said.
On the face of it, the UK is breaking its own rules in allowing this crowd, but in fact it is taking advantage of a kind of loophole, where the games will be allowed extra capacity under the Events Research Programme.
The move could help to lessen the volume of calls for the games to be held elsewhere – as has been recommended by the Italian Prime Minister who is suggesting Rome.
JAPAN
But it's a different story in Japan, where the government overruled advice to have zero spectators for the upcoming 2020 Olympic days, and decided instead to allow crowds of up to 10,000 spectators.
Madness, according to many commentators.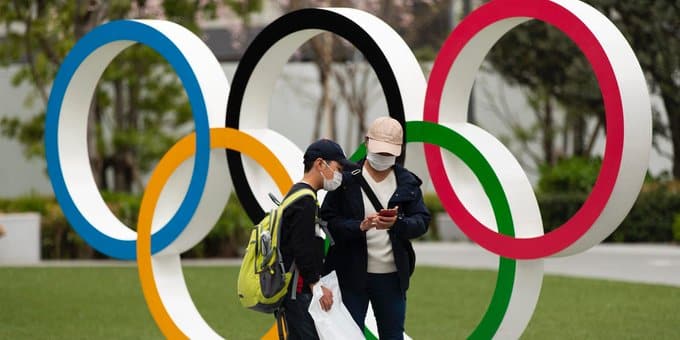 Experts have reportedly said that the daily infection rate in Tokyo needs to fall below 100 people if the Games are to be safe. Rates are currently over 200 people per day in Tokyo, but with a seven day average of almost 400 per day.
The government's top medical adviser, Shigeru Omi, has reportedly described holding the Olympics during a pandemic as "abnormal", — but he hasn't actually joined other calls for the games to be cancelled.
That puts him in the minority as it is reported that polls show that as much as 80 percent of people in Japan think the games should be postponed once more or cancelled.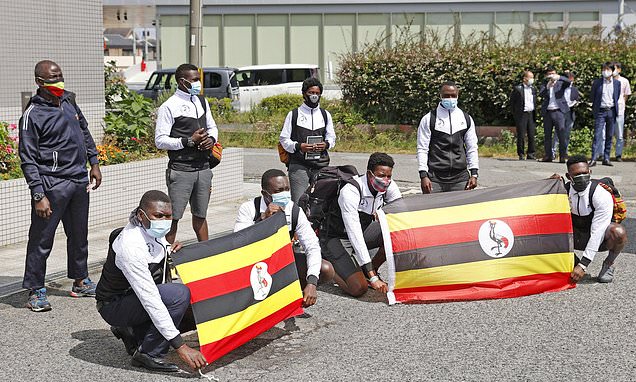 Concerns over foreign athletes probably won't be calmed by the recent news that a member from the Ugandan team tested positive for Covid-19.
The 2020 Olympics start on July 23, and only domestic fans will be allowed to go to the venues.
Why are 60,000 spectators in London fine but 10,000 spectators too much in Tokyo?
COMPARISON OF NUMBERS
Let's look at the numbers….
Japan currently has about 1,500 new Covid-19 cases per day and is continuing to decline. According to Our World in Data. That's about the same rate as much smaller countries such as Cuba and the Dominican Republic in the Caribbean.
In the UK the number of cases is almost nine times as high – at about 9,000 new cases per day. And that is on an incline. The UK has the highest daily rate in Europe, behind Russia with 15,000 new cases per day, but ahead of everywhere else, including larger countries like Germany, with just 976 new cases per day and even Turkey with 6,000 new cases per day.. But the UK was hit by the Delta variant which has not yet surged in the rest of Europe.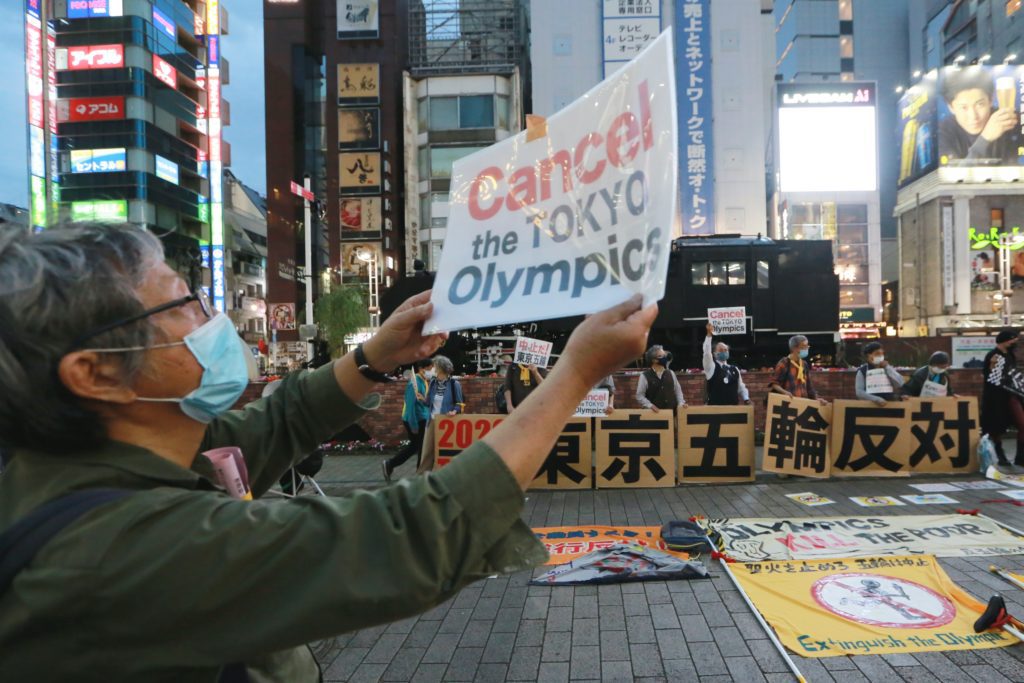 If total the UK has had 4.64 million confirmed cases of Covid-19, compared to just 784,000 cases in Japan.
But when you look at deaths, because of the UK's higher rate of vaccination, less people are currently dying of Covid-19 than in Japan. The death rate in the UK is about 10 people per day, compared to 50 people in Japan.
Overall, the UK reports that some 128,000 people have died of the virus since March. In Japan the number of total deaths is much lower at about 14,400 people.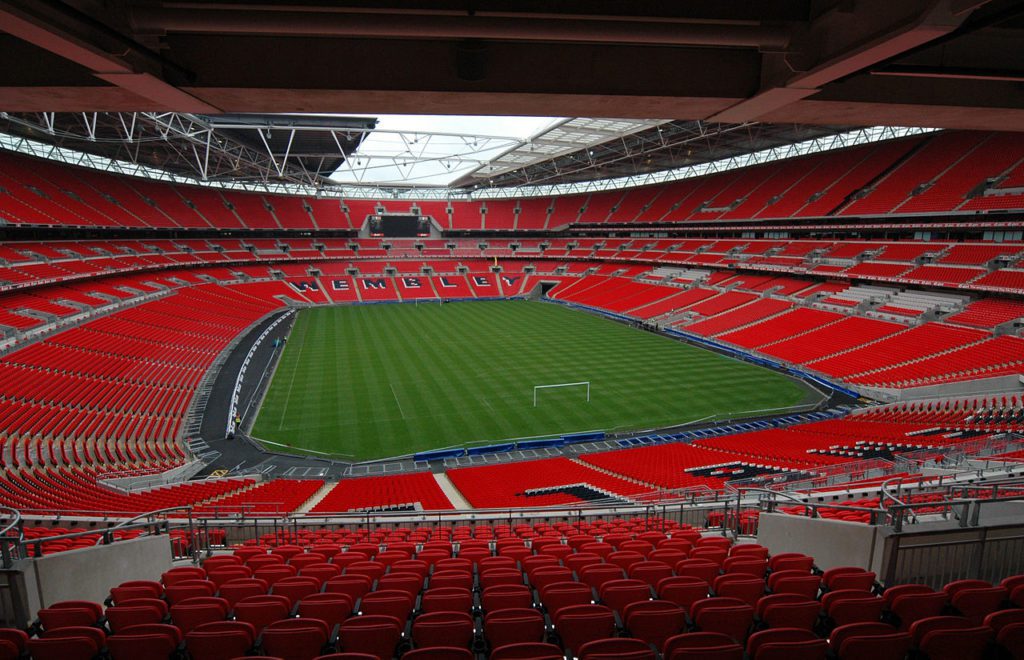 Vaccination wise, the UK has delivered an average of 109 vaccines per 100 people, compared to 26 per 100 people in Japan.
A total of about 64 percent of the population have received at least one vaccination in the UK, compared to about 18 percent in Japan. And a total of about 46 percent have been completely vaccinated in the UK compared to almost eight percent in Japan.
So overall, Japan seems to be doing better than the UK is some ways – but its vaccination numbers are lower, and it has not yet been hit by the Delta variant.
Is the discrepancy in spectator numbers understandable due to the level of vaccination in the UK?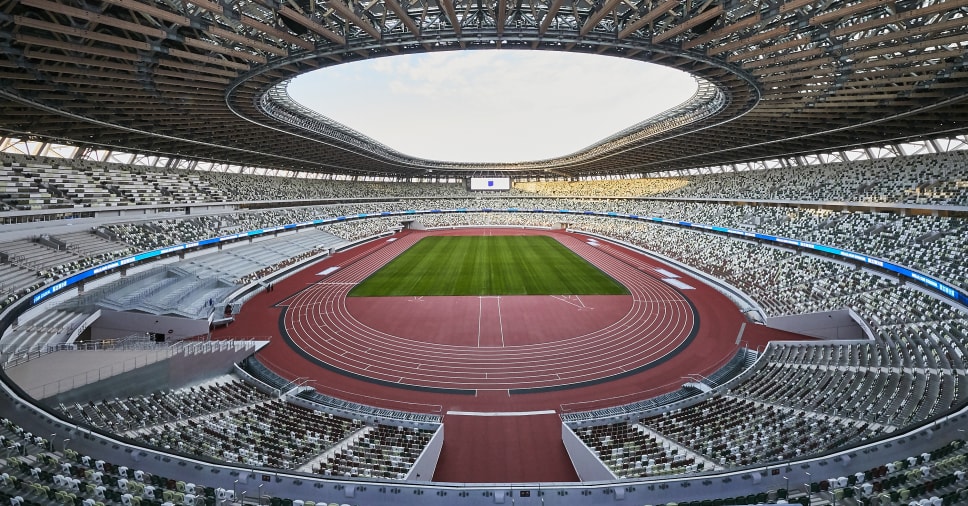 It is likely that there could be an increased rate of infection in both countries after these two sporting events. The decisions made now can be measured about three weeks after those events, to see if the optimism displayed by the UK was justified, or if the more cautious approach of Japan worked out better.
Captions
Tokyo and six other regions will come under a so-called quasi-state of emergency until 11 July, less than two weeks before the Olympics opening ceremony. Photograph: Eugene Hoshiko/AP