By Ricky Browne
While many people across the globe have not yet had even one vaccination shot, the UK has announced that it will now be rolling out booster shots, along with other wealthy countries.
A booster shot for the fully-vaccinated is to be offered to people over the age of 50 across the UK six months after receiving their last jab. Many will receive it along with their annual flu jab. People who are immunocompromised and health and social care workers will also qualify.
And the UK is also following the trend of other wealthy countries by rolling out the vaccination to children over the age of 12.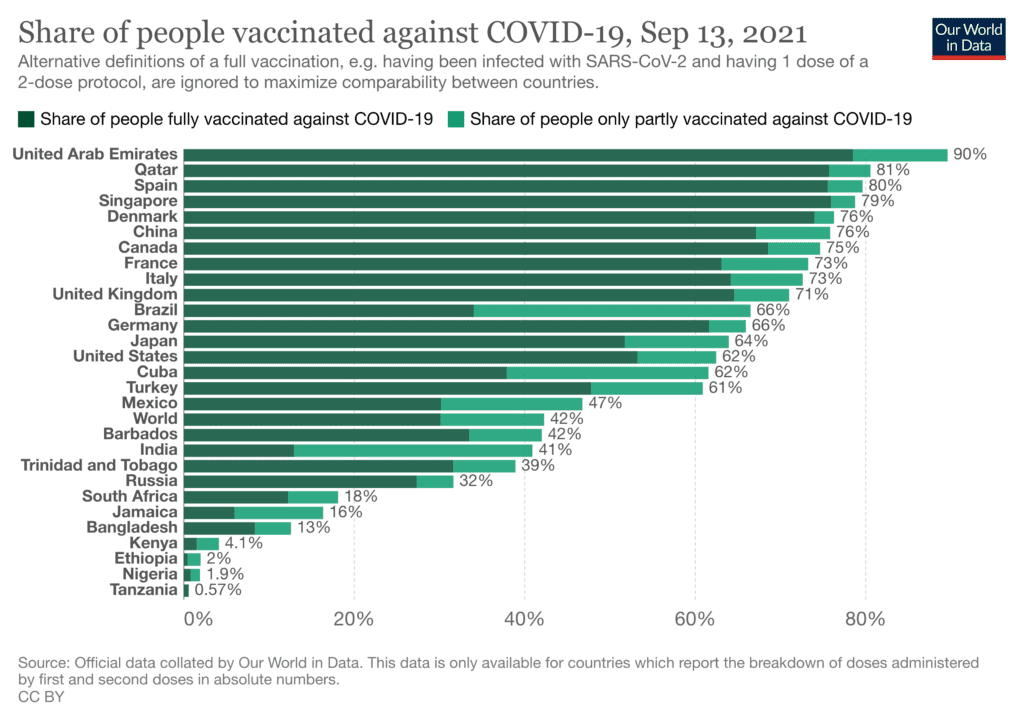 That is all a part of Plan A, moving ahead. A Plan B will kick in if cases at the NHS increase to a level considered too high.
Meanwhile as concern over an increase in the disease as winter approaches, masks may be reintroduced and the possibility of lockdown remains on the table as a last resort.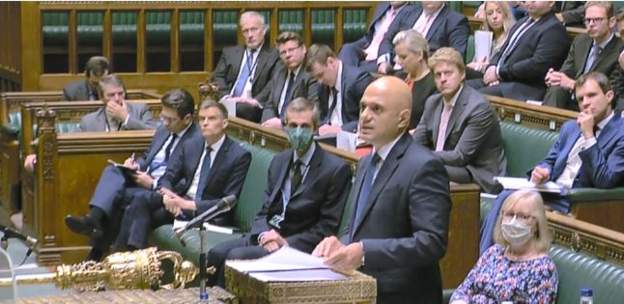 Health Secretary Sajid Javid told parliament "we must be vigilant" as he outlined a possible Plan B, that would require people to work from home if necessary.
Later, UK Prime Minister Boris Johnson noted that more than 80 percent of the population over the age of 16 has now been vaccinated, and more than 90 percent have antibodies for the disease.
As a result of the successful vaccination programme, "we have one of the most free societies and one of the most open economies in Europe," he said in a press conference.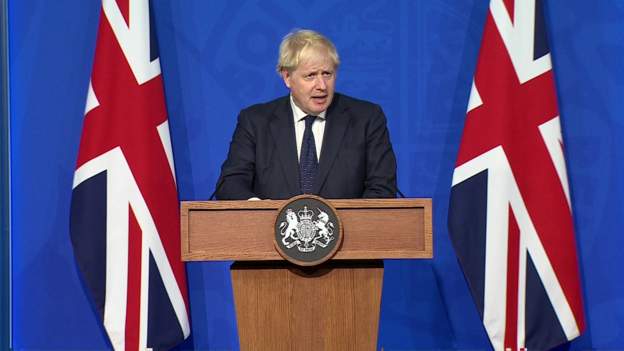 "We are going to be building even higher walls of immunization protection in this country" he said.
But he noted that there are some five million people who have not yet had the vaccine in the UK although they qualify for it.
No one is sure about the official position on vaccination passports – but now it seems that they could be introduced for some major events such as music concerts.
The end result is the that people will be re-entering a period of uncertainty, and the possible rolling back of some of freedoms that were reintroduced in the summer.
One of the dangers will be the emergence of new variants like the Delta variant, which are more infectious than earlier variants.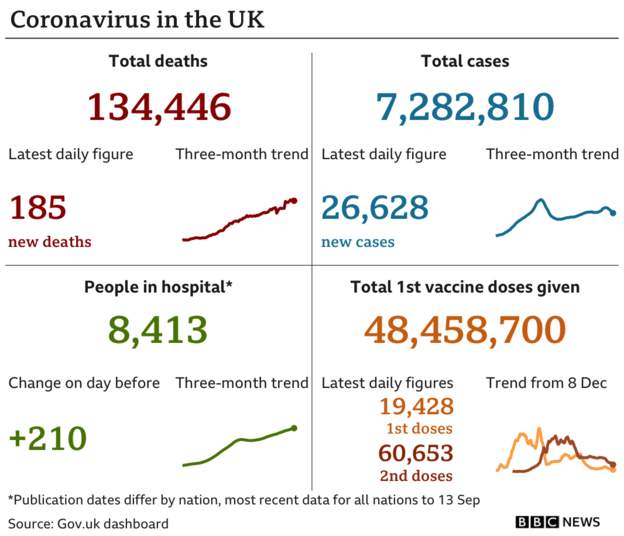 The Mu variant that originated in Colombia is an example of how new variants can pop up anywhere – and then make their way into the UK population.
It means that the a return to the kind of life we had before 2020 is looking more and more distant – with continual booster shots and a malingering death rate for those who remain opposed to taking the vaccine. And to those globally who have not yet had an opportunity to have a vaccine.
Covid jabs for school children will be available from next week – but the vaccines are not mandatory, and parents may decide that their children should not receive one due to health concerns for younger people. But children may decide to overrule their parents in such situations, if they feel they want the vaccine anyway.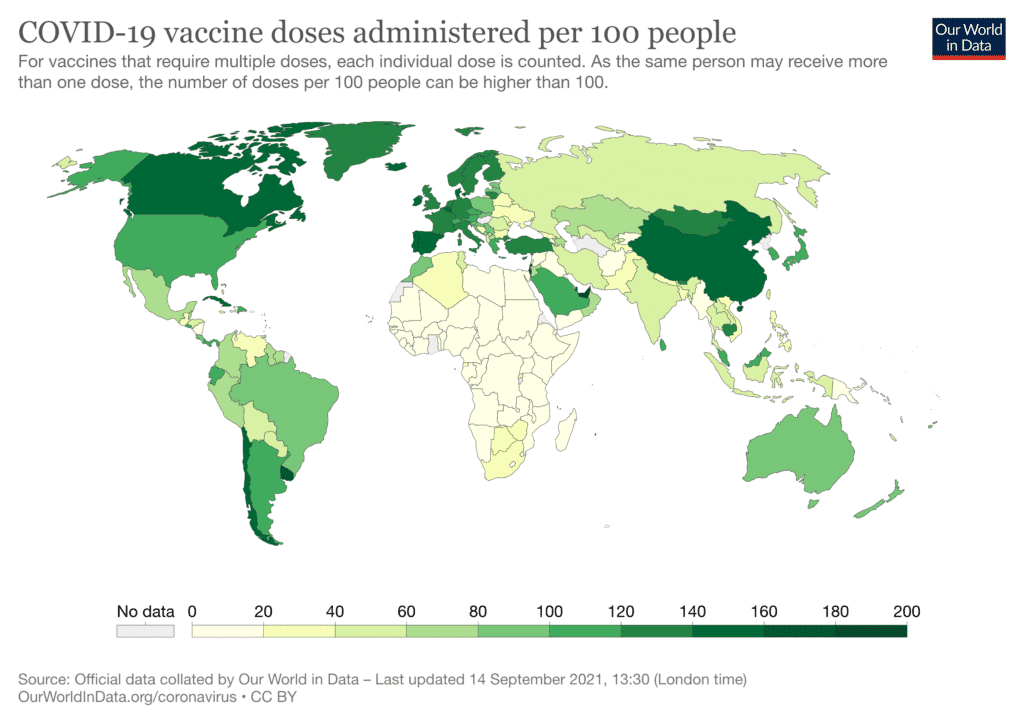 The UK's decision to vaccinate children and to offer booster shots for over-50s goes contrary to the recommendations of the World Health Organization (WHO).
The WHO notes that there are several factors to consider in offering a booster shot, including waning immunity and vaccine effectiveness. But the WHO is concerned about global vaccine supply along with global and national equity.
"National vaccination programme policy decisions to add a booster dose should take into account the strength of evidence regarding the need for these doses and global availability of vaccines," WHO said in a statement on booster doses earlier last month.
"Offering booster doses to a large proportion of a population when many have not yet received even a first dose undermines the principle of national and global equity," it said.
"Prioritizing booster doses over speed and breadth in the initial dose coverage may also damage the prospects for global mitigation of the pandemic, with severe implications for the health, social and economic well-being of people globally," WHO noted.
In case it was misunderstood, the WHO underlined its position in its conclusion.
"In the context of ongoing global vaccine supply constraints, administration of booster doses will exacerbate inequities by driving up demand and consuming scarce supply while priority populations in some countries, or subnational settings, have not yet received a primary vaccination series."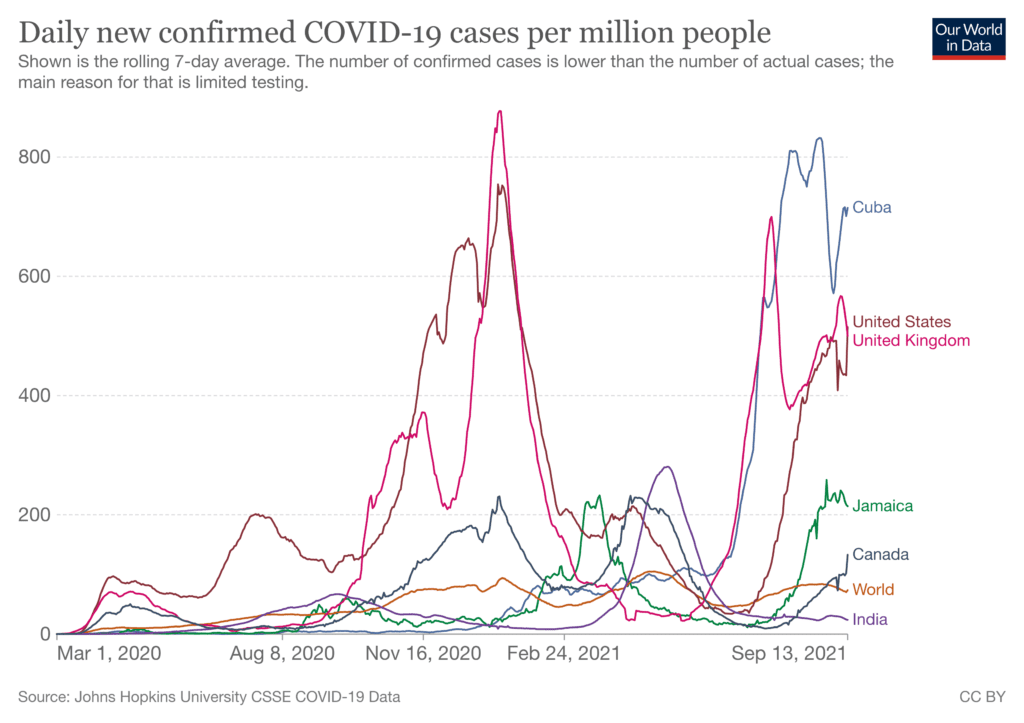 But countries like the UK, the United States, France, Israel and others, believe that it is best to offer as much protection for their own populations as possible, even if it increases the risk of new and powerful variants developing elsewhere as a result.
It may make me a hypocrite, but I will take a booster shot if I am offered one, and I would like my child to get a vaccine too as soon as one is offered.
The global playing field is not level.
On the other hand, it is not that the UK is doing nothing about helping to vaccinate the rest of the world. With its development of the Oxford AstraZeneca vaccine – the global "workhorse" vaccine according to Johnson, the UK is donating some 100 million vaccines to developing countries by next June.