Slide to the left, slide to the right — its the Downing St shuffle
By Ricky Browne
A few ministers got the chop today, as others rose to new positions, as UK Prime Minister Boris Johnson reshuffled his cabinet.
Johnson was first informing the cabinet members about their fate at his Commons office, which was considered a less humiliating option than the traditional Downing St location in front of the waiting media. But he moved back to Downing Street at about 3:00 for promotions.
The reshuffle started slowly enough, but gradually snowballed into something rather significant, with a lot of big names getting new positions.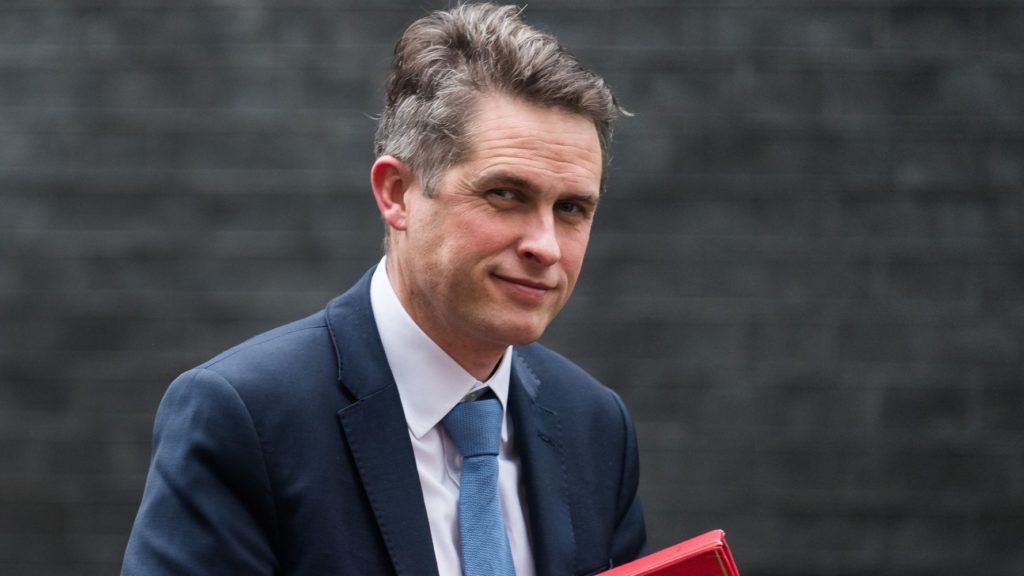 First up was Education Secretary Gavin Williamson. With some 100,400 followers on Twitter, Williamson was high ranking but was not one of the best known people on Johnson's team. His removal wasn't considered a great surprise by many commentators, who thought he had struggled in his role, despite political skills.
At 2:00 on his Twitter account, Williamson made no mention of having been the Education Secretary, and he released two tweets.
"It has been a privilege to serve as Education Secretary since 2019. Despite the challenges of the global pandemic, I'm particularly proud of the transformational reforms I've led in Post 16 education: in further education colleges, our Skills agenda, apprenticeships and more," he tweeted.
He followed that up with: "This programme will create better life opportunities for pupils and students for many years to come. I look forward to continuing to support the Prime Minster and the government."
Most of the replies to his comment were less than kind. Williamson was most recently in the news earlier this month for confusing black football star Marcus Rainford with black Rugby star Maro Itoje. Probably not his best moment.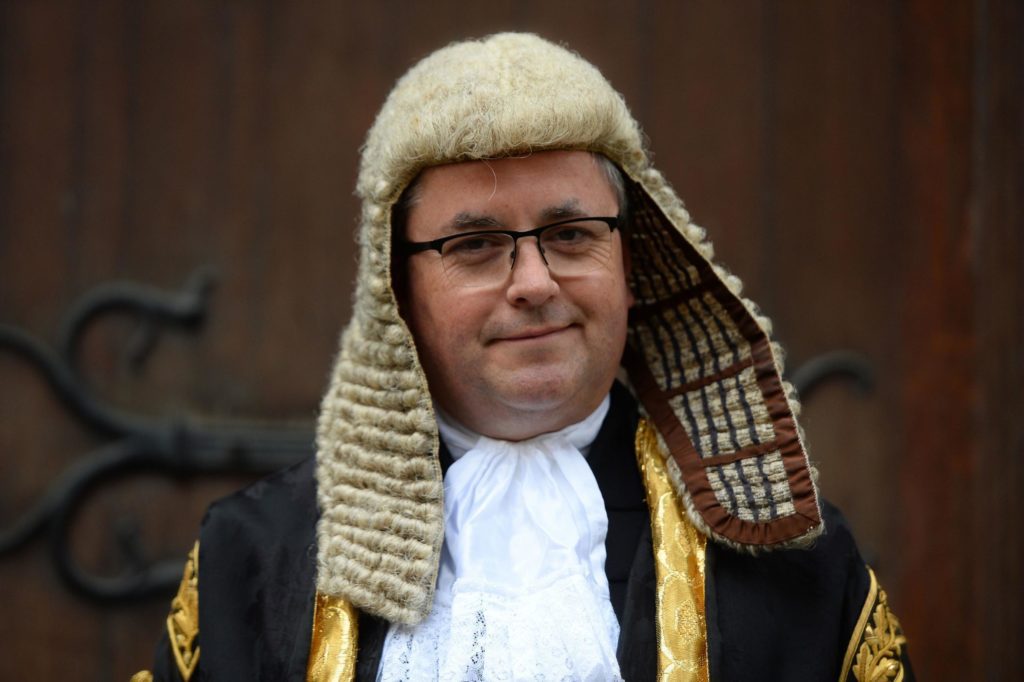 Next up was Robert Buckland the Lord Chancellor and Justice Secretary. He tweeted, "It has been an honour to serve in Government for the last 7 years and as the Lord Chancellor for the last 2. I am deeply proud of everything I have achieved. On to the next adventure." With 29,100 followers on Twitter, Buckland wasn't a prominent member of the team either.
His removal was considered surprising by some commentators.
Buckland is a fan of Emma Raducano, and tweeted and retweeted several comments about the new tennis star.
'Emma Raducanu. YOU ARE A LEGEND!! The whole nation is proud of you. Proud of what you have achieved and what you continue to do for Women's Tennis," he tweeted on September 11 when she won the US Open.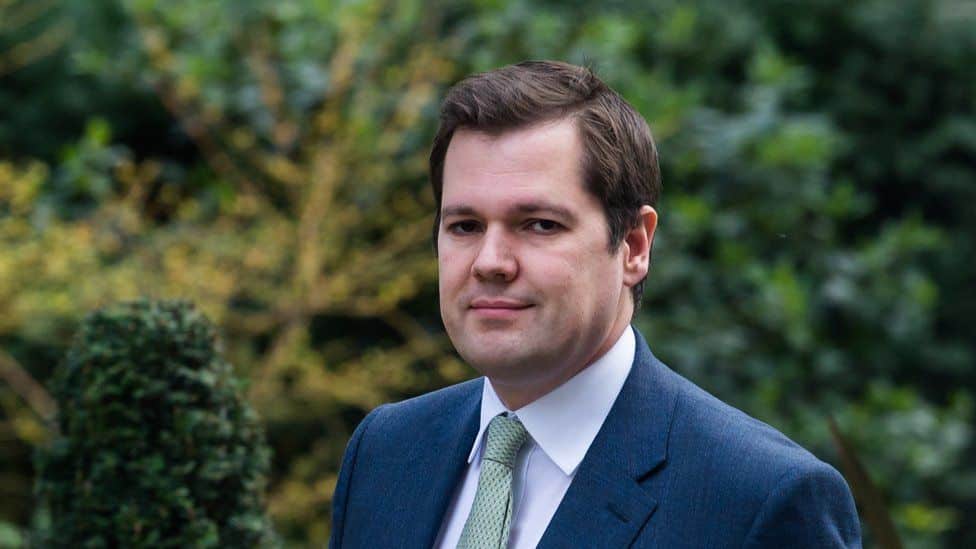 Next up was Robert Jenrick, the Secretary for Housing, Communities and Local Government. With 57,300 followers on Twitter he was also relatively unknown. The 39 year old minister was one of the youngest on Johnson's team.
"It's been a huge privilege to serve as Secretary of State @mhclg. Thank you to everyone at the department for their hard work, dedication and friendship. I'm deeply proud of all we achieved. I will continue to support the Prime Minister and the Government in every way I can," he tweeted.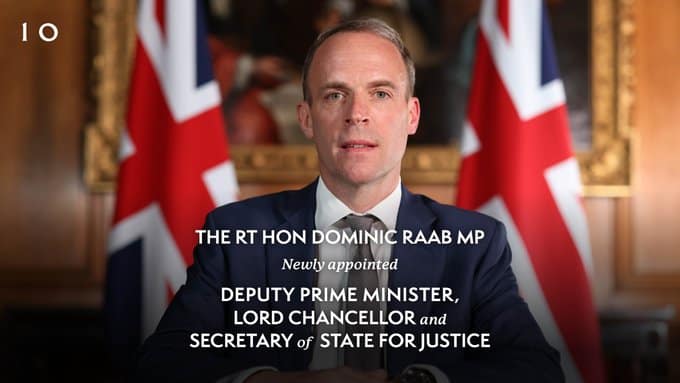 The fourth announcement was the biggest one at that point, with Foreign Secretary Dominic Raab being removed from that position and being put in Buckland's former position of Lord Chancellor and Justice Secretary and Deputy Prime Minister.
This was considered by some to be a demotion, given the high status of Foreign Secretary, which possibly ranks just below Prime Minister and Chancellor of the Exchequer.
His removal was much anticipated, although he is one of the most high-profile members of Johnson's team. Raa, a strong Brexit supporter, b has 339,300 followers on Twitter.
Raab, who is a lawyer by training and was briefly Minister of State at the Ministry of Justice  from 2017 to 2018, was under a lot of criticism recently for being on holiday at the time that Kabul fell to the Taliban. But the position of Deputy Prime Minister indicates the support that he still receives from Johnson despite losing the Foreign Secretary position.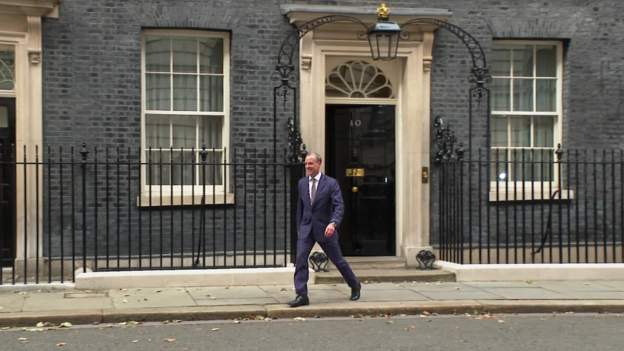 He was already the de facto Deputy Prime Minister, standing in for Johnson when he was down with Covid or when he was out of the country. And it is a position that he could build into a more powerful one than is usually associated with that role – perhaps more powerful than the role of Vice President in the United States.
Raab walked out of Number 10 after receiving his new role, and would not answer any questions on how he felt about no longer being Foreign Secretary. Probably not overjoyed. There were reports that a Whitehall source said that Raab was "throwing toys out of his pram", so that suggests that he wasn't pleased at all. But it could have been worse.
He will have lost some prestige and some face by being removed from the Foreign Secretary position, but time will probably smooth things over, and he will probably remain a powerful member of the team.
After the news on Raab, Amanda Milling posted a tweet that she was no longer the Co-Chairman of the Conservative party.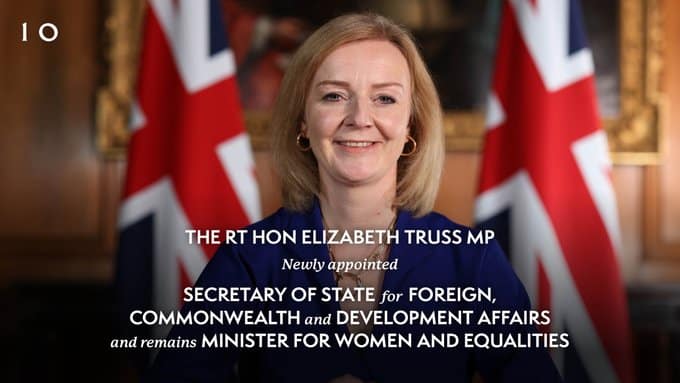 Liz Truss, the International Development Secretary, replaced Raab as Foreign Secretary. Truss is ranked the most popular minister by Conservative supporters , She has 124,800 followers on Twitter.
Truss is the second woman to hold that role in the UK, since Margaret Beckett in 2007 under the Tony Blair government.
The next appointment was Michael Gove moving into Jenrick's position as Housing Secretary.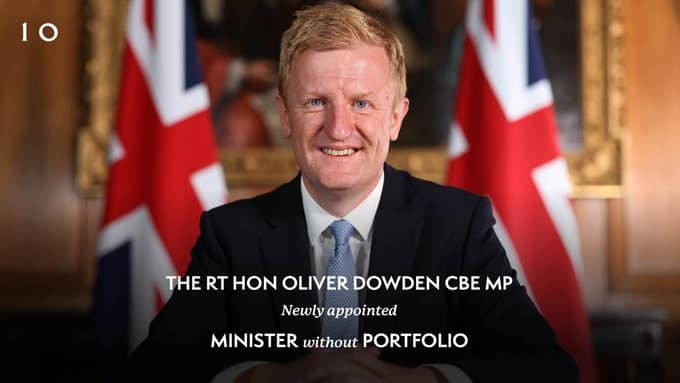 Oliver Dowden, with 35,500 followers on Twitter, moved from his position as Cuture Secretary to Minister without Portfolio in the Office of the Prime Minister.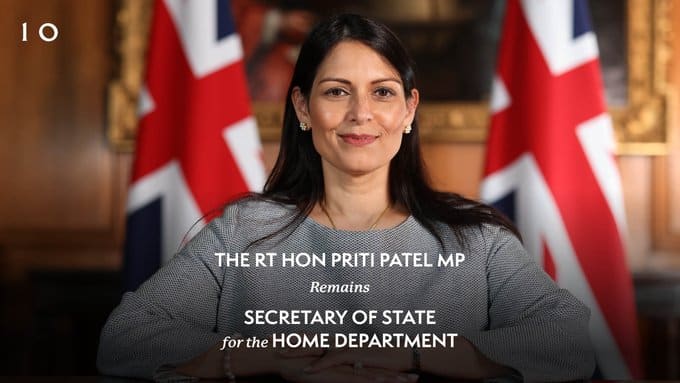 PriMti Patel, the Home Secretary, has remained in her position – though there was some speculation that she would be moved.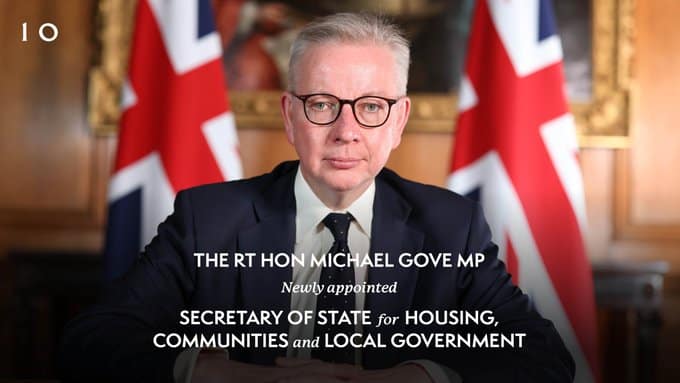 Michael Gove, previously a cabinet office minister moves into Jenrick's position as Housing Secretary. He will also take on cross government responsibility for levelling up. Gove is one of the most high-profile ministers on Johnson's team, with a Twitter following of 226,200 people. That responsibility for levelling up indicates that his position will be much greater than it was under Jenrick.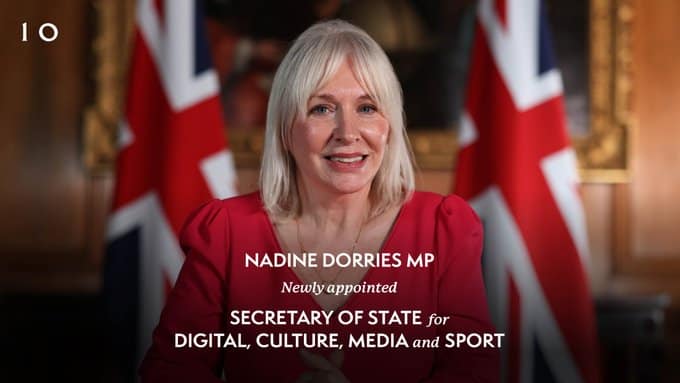 At 5:00 pm it was announced that Nadine Dorries moved into the Culture secretary role which was held by Dowden, from her role as Secretary of State for Mental Health, Suicide Prevention and Patient Safety.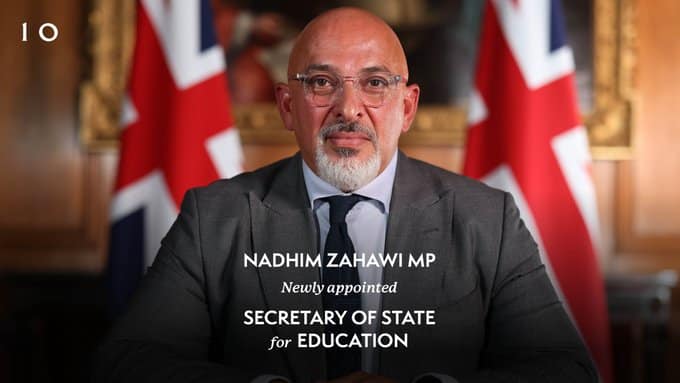 Nadhim Zahawi was moved to the position of Secretary of State in the Ministry of Education from his position as Under-Secretary of State for COVID-19 Vaccine Deployment since 2020.
Other big hitters like Health Secretary Sajid Javid and Chancellor of the Exchequer Rishi Sunak retained their positions.
Anne Marie Trevelyan is to be the new Trade minister, replacing Truss.
With the reshuffle, Johnson's cabinet has become more multi-ethnic and has increased the number of women, making it perhaps one of the most diverse cabinets in UK history.