It didn't take long for Joe Biden and his supporters to find a new topic to pull the public's attention away from the defeat in Afghanistan. Thanks to the Republicans, the Twittersphere and social media are now attempting to pivot to the divisive topic of abortion, particularly in the Republican state of Texas.
Texas has now made it illegal for a person to have an abortion after six weeks, or at the point that a heartbeat can be detected from within the womb. And the US Supreme Court has allowed the state the ability to make that decision – in what seems to constrain or threaten the rules based on the Roe vs Wade judgement from the early 1970s which legalised abortion up to 24 weeks after conception.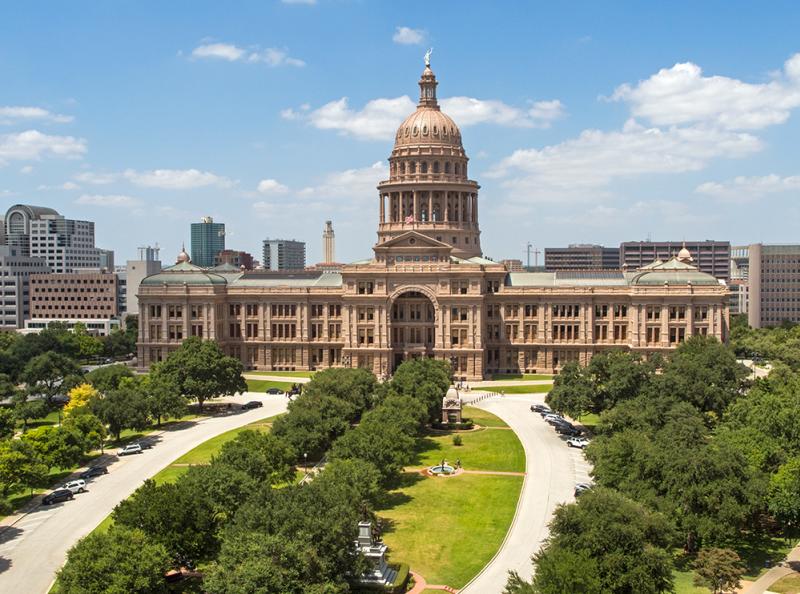 The Texan law, called the Heartbeat Act (at least by supporters) also allows any person to sue doctors and providers who perform an abortion after the six-week period for up to US$10,000. Opponents have said that this would allow rapists to sue a doctor who terminated the pregnancy of their victims. Abortions that are deemed necessary due to a medical emergency are allowed by the law.
Supporters say that medical science at the time of the Roe vs Wade decision, could not detect a heartbeat at such an early stage of pregnancy. But people who are against the new law say that many women don't know they are pregnant at six weeks after conception, and that nobody in their right mind could think it is acceptable for a woman to be forced to give birth to a baby conceived out of rape or incest.
The Supreme Court voted five to four against a proposed injunction to prevent the enforcement of the Texan law. But it said that its decision was not based on whether the Texan law was constitutional or not, and that the door remained open for legal challenges, according to the BBC. All three of the Supreme Court justices appointed by Donald Trump voted against the injunction, which will probably intensify calls for Biden to appoint more than the traditional nine justices on the bench.
The Texan Republican Governor Greg Abbott who signed the act into law in May, said his state would always defend the right to life" and tweeted "no freedom is more precious than life itself".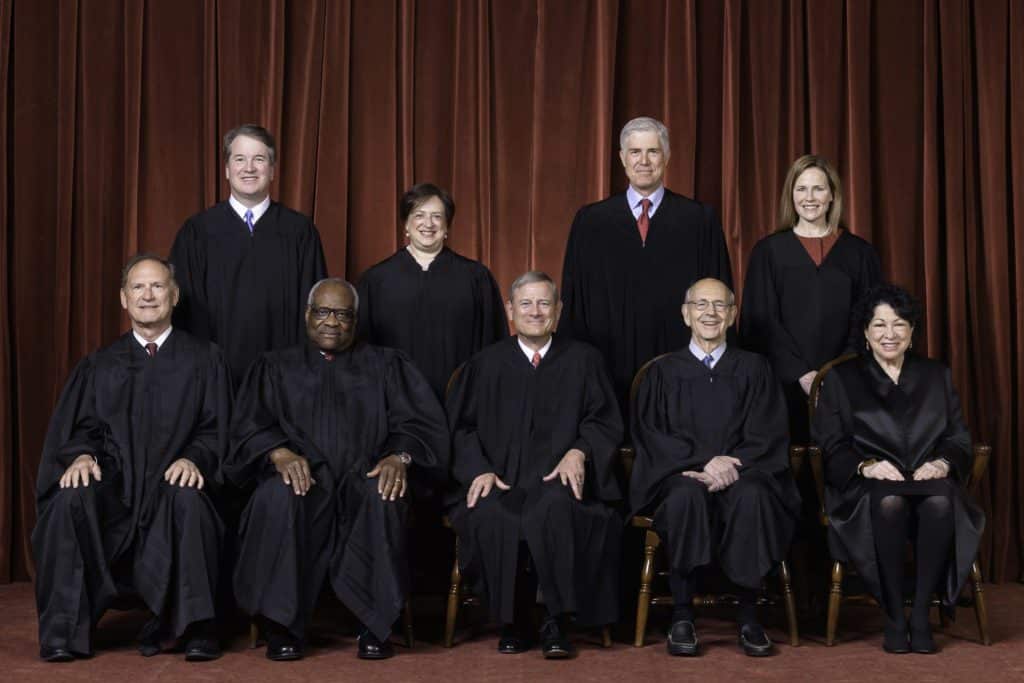 Abortion rights – pro-choice — are a main platform of the Democrat party and are a main differentiator between it and the Republican party which tends to be anti abortion – pro life.
So it's a great issue for Joe Biden to speak out against and to ring alarm bells as loudly as possible.
Biden portrays himself as a strong Roman Catholic, while also being a strong supporter of abortion – which is diametrically opposed to the teachings of his church. Perhaps that is why he couldn't bring himself to actually use the word 'abortion' but referred to 'health care' instead.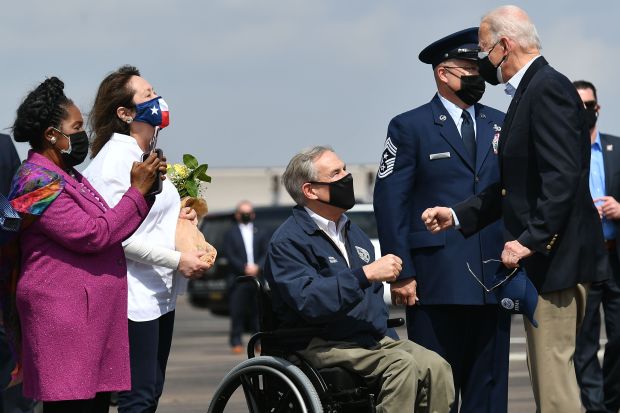 "Texas law SB8 will significantly impair people's access to the health care they need—particularly for communities of color and individuals with low incomes. We are deeply committed to the constitutional right established in Roe v. Wade and will protect and defend that right," Biden tweeted. His tweet got 36,900 likes and 3,600 comments after 14 hours.
He was having some success in distracting from the Afghanistan issue. His previous tweet was on Afghanistan "I was not going to extend this forever war" and included a clip of his televised speech on the subject. That tweet, after 22 hours, had received only 20,300 likes in comparison.
Many of the comments on the more recent tweet supported Biden.
"Pack the court!" tweeted Mike Ferguson. Some other's pointed out the potential folly of that idea.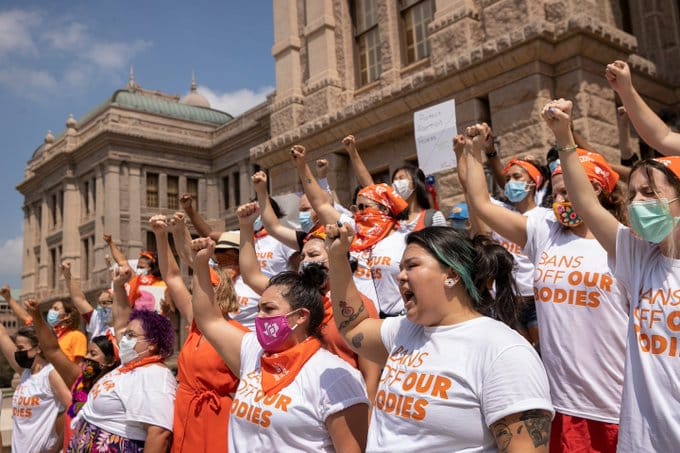 "What happens when Republicans take back the Senate? Do they just add seats too?" tweeted Bitch McConnell.
"ABORTION, say it Mr. President, I promise it won't hurt you. But people who need abortion access in Texas, and all across America are being hurt by euphemisms and tepid support. Now is the time to unapologetically and unequivocally advocate for abortion access," tweeted Kellie Copeland.
Some others did not support Biden.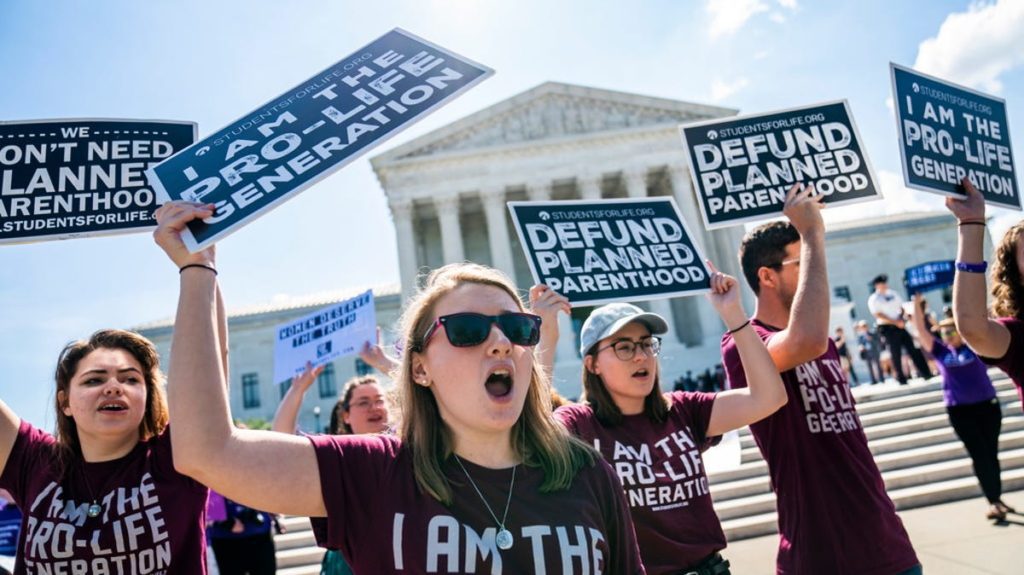 You would support the destruction of an innocent heartbeat? You are Catholic? Prayers for you, indeed," tweeted Thomas Cole.
"How? In the same way you'll protect human rights in Afghanistan? Do we have "over the horizon" capability in this regard?" tweeted Mike @ images_mc
"People still get 6 weeks to decide. It isn't banned entirely. That's how America works buddy, states have rights and laws too. Can't just shove your policies down everyone throat," tweeted Fakechow109.
Many Democrat hard-hitters, largely silent over the Afghanistan withdrawal, have come out strongly to tweet against the Supreme Court decision in support of Biden.
KAMALA HARRIS
First among them was Vice President Kamala Harris, whose tweet was basically a rewording of the President's.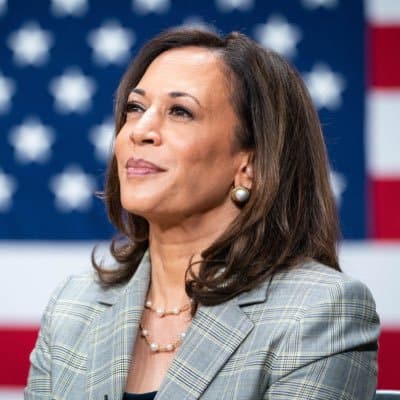 "Texas law SB8 blatantly violates the constitutional right established under Roe v. Wade nearly five decades ago. It will disproportionately affect communities of color and individuals with low incomes from getting access to the health care they need. We must protect that right," Harris tweeted.
Like Biden her tweet studiously avoided using the word 'abortion' preferring 'health care' and avoided the use of the word 'women'.
Her tweet got 48,000 likes and 2800 comments after 17 hours. That compares to a tweet she had three hours earlier about Biden's comments on Afghanistan. That tweet got 8,000 likes — proving that many of her Twitter fans would much rather hear about abortion than Afghanistan.
But many of the comments said that Harris should mention women in her tweet.
"Please could you use the word "women". This is a women's issue pertaining to women's rights, and women must be able to campaign for it as such. If it is "people's/individual's" rights then every person/individual has a say on what happens to women's bodies, Including men." tweeted Ellie Scott.
AOC
Alexandria Ocasio-Cortez has been all-but silent on the American withdrawal from Afghanistan and what it means for the rights of women in that country, who will no longer be allowed to work or go to school or university, and who may be forcibly taken as brides for the Taliban – from as young as 12.
It is doubtful that any woman in Afghanistan will be allowed to end a pregnancy through abortion, though it could conceivably be ended via decapitation of the mother-to-be,
But the decision of the Supreme Court brought her out fighting almost immediately with several tweets about the decision.
"Republicans promised to overturn Roe v Wade, and they have. Democrats can either abolish the filibuster and expand the court, or do nothing as millions of peoples' bodies, rights, and lives are sacrificed for far-right minority rule. This shouldn't be a difficult decision," AOC tweeted earlier today.
With her tweet she included a previous one from Mark Joseph Stern, a staff writer from Slate who said:
"By a 5–4 vote, the Supreme Court just allowed Texas to enforce a law that prohibits abortions after six weeks, with no exception for rape or incest. Roe v. Wade is, functionally, overturned," he tweeted, including a highlighted phrase from Justice Sotomayor's opinion "a majority of Justices have opted to bury their heads in the sand."
Her tweet was liked 41,000 times and got 1,200 coments after seven hours.
Outside of abortion, AOC also found the time to tweet several times about climate change, as New York was flooded with rains from Hurricane Ida — with one tweet saying: "Ironically I was supposed to visit Minnesota tomorrow to visit movement leaders fighting the #Line3 pipeline & urging the Biden admin to stop building fossil fuel infrastructure – which is leading to the same catastrophic climate events harming our country and city right now."
HILLARY CLINTON
Also quick to get on the abortion topic was Hillary Clinton, who previously had virtually nothing to say about Afghanistan.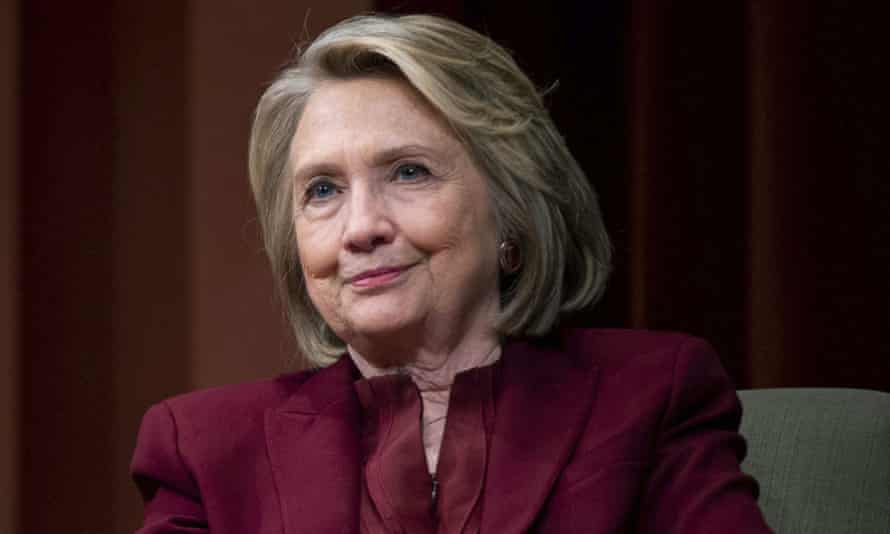 "Under the cover of darkness, by choosing to do nothing, the Supreme Court allowed an unconstitutional abortion ban in Texas to go into effect last night. Their decision doesn't change the fact that reproductive rights are human rights. We'll fight for them," Clinton tweeted.
Her tweet got 24,100 likes after 22 hours and got 1,600 comments.
Other Democrat hard-hitters such as Barack Obama, his wife Michelle and Nancy Pelosi have not commented on the development, and have maintained their virtual silence on the Afghanistan situation.